Home
Tags
Video borescope
Tag: video borescope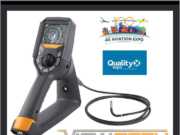 eNewsChannels NEWS: -- To kick off the final month of the calendar year, ViewTech Borescopes will have their remote visual inspection tools available to trial at the NAAA Ag Aviation Expo and Advanced Manufacturing East, both scheduled to begin this week.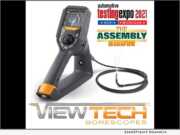 eNewsChannels NEWS: -- Ending a month filled with the return of many conferences and expos, ViewTech Borescopes will be appearing at The ASSEMBLY Show and Automotive Testing Expo, both taking place October 26, 27, and 28, 2021. As many engineers in the automotive and manufacturing industries rely on remote visual inspections to support quality control, ViewTech's line of borescopes save companies time and money, while avoiding costly teardown or downtime.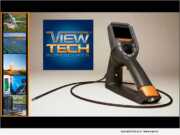 eNewsChannels NEWS: -- As the clean energy revolution continues a path of rapid growth, R&D, along with manufacturing of new green technologies, requires thorough nondestructive testing. With many prototypes and advancements of current components adhering to clean energy standards, ViewTech Borescopes has witnessed an expansion of clients that use a ViewTech VJ-3 video borescope for inspecting a variety of clean energy options.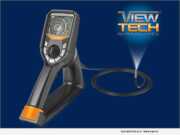 eNewsChannels NEWS: -- With thousands of ViewTech Borescopes clients relying on a VJ-3 video borescope for routine inspections and maintenance, word-of-mouth referrals contributed to ViewTech's record unit volume sales during April business.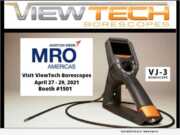 eNewsChannels NEWS: -- ViewTech Borescopes announced they are returning to exhibit for the ninth time during MRO Americas 2021 and will be located at booth #1501. With MRO Americas live event being held at the Orange County Convention Center in Orlando, Florida from April 27-29, this year's in-person event will be co-located with the Military Aviation Logistics & Maintenance Symposium (MALMS).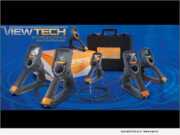 eNewsChannels NEWS: -- With thousands of companies utilizing ViewTech VJ-3 video borescopes, it is a common occurrence that inspectors share tips and their tools of the trade with each other. Many of the times these tools are the suppliers and manufacturers who provide a quality product and superior customer service.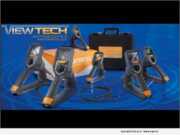 eNewsChannels NEWS: -- Whether an inspection application requires a small diameter borescope to enter a narrow access port or one that can articulate as it navigates through lengthy piping, ViewTech Borescopes VJ-3 video borescopes are utilized and relied upon throughout every industry.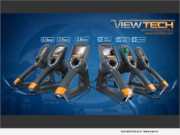 eNewsChannels NEWS: -- As a new year begins, many organizations start by evaluating their inspection processes and procedures. With each industry adhering to their remote visual inspection (RVI) guidelines and nondestructive testing (NDT) methods, ViewTech Borescopes VJ-3 articulating video borescope caught the attention of engineers working for a nuclear power facility and a dairy industry pioneer.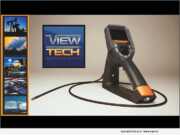 eNewsChannels NEWS: -- ViewTech Borescopes concluded 2020 with a 4th quarter, year-over-year, gain in sales. Two organizations that finalized their calendar year by adding a ViewTech VJ-3 video borescope to their maintenance and inspection protocols were a direct steam injection company and an oriented strand board manufacturer.
eNewsChannels NEWS: -- ViewTech Borescopes will go back to exhibiting in-person for the first time since COVID-19 halted tradeshows. The 2020 National Agricultural Aviation Association Expo will be taking place December 7 - 10 at the Savannah Convention Center in Savannah, Georgia.