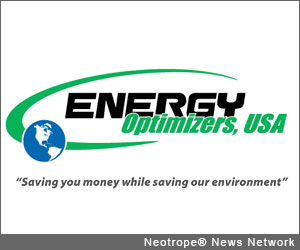 TIPP CITY, Ohio /eNewsChannels/ — Don Burley, District Operations and Services Supervisor at Graham Local School District, announced that the District has begun implementing an energy conservation project to reduce energy usage and save taxpayer dollars. Energy Optimizers, USA has been working with the District to develop complete turn-key energy conservation solutions.
"We look forward to not only the financial savings for the Graham Local School District, but also the positive impact on the environment," said Burley.
To implement these projects without asking for any taxpayer money, the school district is utilizing funding mechanisms through the Ohio School Facilities Commission's House Bill 264 program.
Energy Savings for Graham Local School District:
Energy Optimizers, USA has designed the Graham Local School District project to include significant energy conservation measures producing a net cash flow of $83,350 a year! The project, with a 6.6 year payback, will have an environmental impact equivalent to removing over 129 cars from the roads and saving 196 acres of trees.
The $574,130 project consists of exterior lighting controls, interior lighting retrofits, HVAC controls and programming, real-time energy management, water system upgrades, air filtration of classrooms and smart exhaust hoods on kitchen units.
Greg Smith, President of Energy Optimizers, USA, stated, "We are extremely excited to be working with the Graham Local School District to not only save them a substantial amount of money, but also to save the environment."
About Energy Optimizers, USA:
Energy Optimizers, USA works with Ohio school districts and government agencies to implement energy savings opportunities to reduce operational costs, including lighting retrofits, renewable energy projects (wind and solar), HVAC retrofit projects, building automation retrofits and energy education programs. To learn more about Energy Optimizers, USA, visit their website at or call them at (937) 877-1919.
7950 S. Co. Rd 25A, Tipp City, OH 45371; p 937.877.1919; f 937.877.1911; www.energyoptimizersusa.com.
Copyright © 2012 Neotrope® News Network – all rights reserved.