Home
Tags
Education and Schools
Tag: Education and Schools
eNewsChannels NEWS: -- Phenomenology, Inc., an innovative production model in the performing arts, is facilitating connections between Broadway performers and the Academy of Fine Arts, which brings together more than 80 students across 10 public high schools who are interested in learning visual art, dance, music and theatre.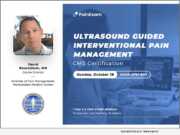 eNewsChannels NEWS: -- PainExam, a prestigious CME certified pain medicine board review platform, develops new and exclusive Ultrasound Pain Management CME Courses, schedules next live CME webinar event for Oct. 18, 2020.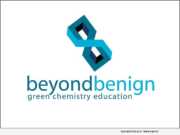 eNewsChannels NEWS: -- Green chemistry education nonprofit Beyond Benign partnered with Dow (NYSE: DOW) at the start of 2020 to encourage academic institutions to engage in the adoption of green chemistry in higher education. Green chemistry is the design of chemical products and processes that generate the least amount of harm and waste possible while maintaining excellent quality.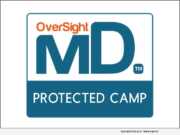 eNewsChannels NEWS: -- The OverSightMD COVID-19 tracking and screening solution was instrumental in providing a safe environment for campers and staff while demonstrating the benefits of routine wellness screenings. The Tenafly Teen Summer Camp in Tenafly, New Jersey deployed the OverSightMD COVID-19 solution prior to the first day of camp and was able to maintain a COVID-19 free camp for the duration of the summer camp schedule.
eNewsChannels NEWS: -- Dr. Wellness Kiosks, LLC announced today that they have launched their PPE and Vending Pharmacy Kiosks at San Diego State University. Amid the spread of new coronavirus cases on recently opened college campuses, San Diego State University took another step in prevention by providing Dr. Wellness PPE and Vending Pharmacy Kiosks across the campus.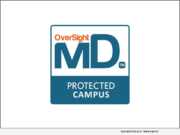 eNewsChannels NEWS: -- OverSightMD is committed to ensuring schools across the country like Mulberry School in Los Gatos, California can safely reopen with its COVID-19 tracking and screening solution. OverSightMD has expanded its capabilities from serving front line healthcare workers to now supporting students, teachers, and staff at campuses of any size.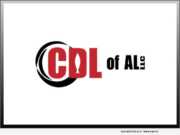 eNewsChannels NEWS: -- CDL of AL, Alabama's premier CDL (commercial driver's license) school, has announced an all-time high application rate. With the far-reaching effects of the COVID-19 pandemic being felt worldwide, commercial truck driving offers a reliable career path, as well as job security.
eNewsChannels NEWS: -- InnovAsian, a national supplier of Asian frozen food products, announced today a new philanthropic effort that will deliver healthy, tasty meals to students and the broader community though Seattle Public Schools (SPS) distribution sites. Because of the pandemic, schools are teaching remotely, and food insecurity is increasing.
eNewsChannels NEWS: -- The National Postdoctoral Association (NPA) announced the 11th annual National Postdoc Appreciation Week (NPAW) will take place September 21 - 25, 2020. NPAW is the nation's largest celebration of postdoctoral scholars who serve at more than 300 institutions, acknowledging the significant contributions these "postdocs" make to U.S. research and discovery.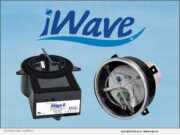 eNewsChannels NEWS: -- During this pandemic with major swings in the number of cases at schools you have a situation where institutions are scrambling like never before. Johnstone Supply offers the iWave-C from NuCalgon, patented, self-cleaning needle-point bi-polar ionization technology, with tests showing a 99.4% rate of reduction in Covid-19.