Home
Tags
Education and Schools
Tag: Education and Schools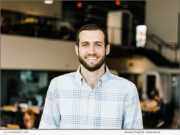 eNewsChannels NEWS: -- A new exam-prep company is helping students to pass the U.S. CPA exams in droves. Maxwell CPA Review was founded by Kyle Ashcraft, CPA and provides online CPA courses to prepare students for the U.S. CPA exams. Kyle passed all four CPA exams with a 90 and above, in only six months. Now he works to equip students with the same tools that prepared him for his exams.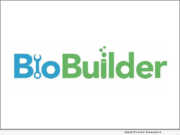 eNewsChannels NEWS: -- As a world-recognized program that trains the next generation of innovators and skilled workers in synthetic biology, the BioBuilder Educational Foundation announced new work with K2 Scientific to make high quality tools and equipment for life science research widely accessible. BioBuilder has partnered with K2 Scientific, who will donate industry-grade refrigeration units to four high-need high schools participating in the BioBuilderClub this academic year.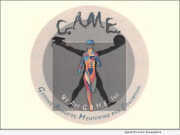 eNewsChannels NEWS: -- Today, the Roberson brothers are two pictures of success. Jacen, the younger brother, was recently drafted by the Arizona Diamondbacks in the sixteenth round. Meanwhile, his older brother, Cameron, graduated last year from the University of Mass. Amherst, which he attended on a full-ride scholarship. They attribute a portion of their combined athletic-academic success to their connection with We Are G.A.M.E. (Getting Athletes Mentoring and Education).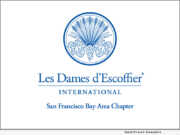 eNewsChannels NEWS: -- The San Francisco Chapter of Les Dames d'Escoffier International (LDEI-SF) is delighted to announce that five recipients have been awarded the Etoile d'Escoffier Culinary Scholarship in 2022. L'Etoile scholarships support outstanding female students and graduates in achieving their professional aspirations as they become the next leaders of the culinary industry.
eNewsChannels NEWS: -- Todd Linsky Consulting (TLC) announced today: TLC-Todd-versations, in collaboration with the Chef Ann Foundation, brings you stories from across our great country on positive changes to the school nutrition landscape, "Todd-versations Lunchtime Heroes."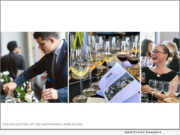 eNewsChannels NEWS: -- The Glancy Wine Education Foundation announces its 11th annual gala celebration event and auction, taking place at the San Francisco Wine School in South San Francisco on Saturday, November 12, 2022, from 5-10 p.m.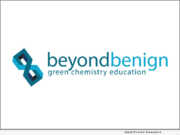 eNewsChannels NEWS: -- Beyond Benign announced a new Minority Serving Institution (MSI) Initiative, designed to provide green chemistry educational support for faculty and students at Minority-Serving Institutions (MSIs). Being built and executed in collaboration with MSIs, the initiative is intended to ensure the next generation of world-class chemists and scientific leaders are reflective of the diversity of the global community and prepared to address sustainability through chemistry.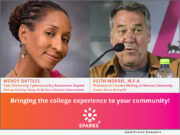 eNewsChannels NEWS: -- The SparksPlus On-Demand Life Enrichment Program announces the holistic programs and esteemed speakers for the 2023 season. These video-on-demand classes, designed for seniors living in communities, feature top minds from world-class institutions, such as Yale and Pratt Design Institute, and the United Nations, to a Grammy Award musician. SparksPlus is a division of 3rdPlus.
eNewsChannels NEWS: -- Founded by two black doctors who tired of watching patients who looked like them die sicker and younger, Welfie is launching "Booster Troop," a fun health media literacy initiative that helps underserved children better spot misinformation. It launches October 24 for Media Literacy Week, and it includes a 7-minute animated episode in both English and Spanish, a lesson plan, and other classroom materials. Welfie provides culturally competent health and mental health education and care coordination to schools.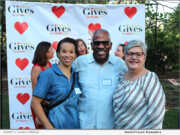 eNewsChannels NEWS: -- The 4th Annual Long Beach Gives campaign, an online giving day sponsored by the City's leading nonprofit funders and nonprofit support organizations, invites donors from throughout the city and beyond to give to the local nonprofit of their choosing. This year, the effort raised $1,965,539 to support 232 participating nonprofits. BOSS™ (Business Of Student Success) raised $130,000 from more than 300 donors, making it the second most contributed to charity in this year's campaign.