Home
Tags
Education and Schools
Tag: Education and Schools
eNewsChannels NEWS: -- Lower Extremity Fellows, Residents and Young Surgeons from leading US Orthopaedic and Podiatric Surgery Centers and Hospitals will attend the 2nd annual Lower Extremity IEP Fellows & Young Surgeons' Course, to be held in Denver, Colo., May 3 - 5, 2019, Magnifi Group announced today.
eNewsChannels NEWS: -- Casita Maria Center for Arts & Education is proud to present College & Career Expo: Dream It & Be It! The College & Career Expo offers students a chance to learn about higher education and careers they might be interested in.
eNewsChannels NEWS: -- Taiwan based investment house, Ward Henderson Management is pleased to announce the launch of its annual scholarship essay writing competition. Forming a part of the company's social responsibility program, the competition aims to encourage academically skilled students completing their final year of secondary school to pursue higher education.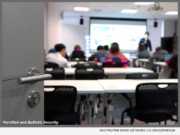 eNewsChannels NEWS: -- South Florida based security company, FBS - Fortified and Ballistic Security, announces plan to protect schools in honor of the one year anniversary of the Parkland shooting. For years, FBS has been perfecting their safe environments, or The Sanctuary(TM), for luxury homes, and the time has come to give back.
eNewsChannels NEWS: -- Casita Maria Center for Arts & Education, in partnership with Pregones Theater, is proud to present "We Have Ire," a free excerpt performance of the multi-disciplinary theater project, on March 9, 2019, 2 - 2:45 p.m. The performance combines spoken word and theater produced by Cuban-American writer, performer, Doris Duke; Artist and San Francisco resident Paul S. Flores.
eNewsChannels NEWS: -- The Senior Artists' Art Exhibit - Collection from the Treasure Chest, held by H.H. Dorje Chang Buddha III Cultural and Art Museum, had its Grand Opening at the museum on January 26, 2019. Senior painting artists from both the main-stream and Chinese societies in many cities, turned their rich live experiences into color brushes, and they sketched, outlined and drew their ideologies and expectations about mankind and the world into wonderful paintings, painting the splendid world in their eyes and showed the richness and colorfulness of the spiritual lives of theirs.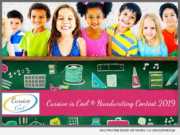 eNewsChannels NEWS: -- The annual Cursive is Cool(R) contests for 2019, under the auspices of the American Handwriting Analysis Foundation, will launch on National Handwriting Day, celebrated around the world on Jan. 23 each year. Cursive writing continues to enjoy increased appreciation in the United States and around the world. Scientific studies reveal the benefits of writing by hand to positively impact motor skills, cognitive development and improved learning outcomes such as better recall and retention for young learners.
eNewsChannels NEWS: -- Canadian medical students and graduates are facing limitations and challenges when it comes to finding credible medical residencies. Residents Medical is offering solutions.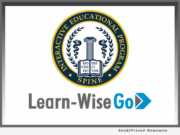 eNewsChannels NEWS: -- Magnifi Group Inc. reported a record number of Spine Fellows and Young Surgeons from top spine centers and hospitals across the U.S. in attendance at the 8th Annual Spine IEP Fellows and Young Surgeons' Course in San Francisco, Calif., on November 16-18, 2018.
eNewsChannels NEWS: -- Edupoint(R) Educational Systems, creator of the industry-leading Synergy(R) Education Platform for K-12 student information and learning management, is pleased to announce that its 2018 Partner for Life Award has been awarded to Lincoln Public Schools in Lincoln, Nebraska.