Home
Tags
Education and Schools
Tag: Education and Schools
eNewsChannels NEWS: -- Edupoint® Educational Systems, creator of the industry-leading Synergy® Education Platform for K-12 student information and learning management, today announced that Wyoming Public Schools (WPS) has been selected as the recipient of the company's eighth annual Partner for Life Award. Edupoint Founder and CEO Bob Weathers presented the award to Deb Sellers, Data/Training Specialist for WPS, on Nov. 2 at the 2023 Synergy Connect Users Conference in Orlando, Florida.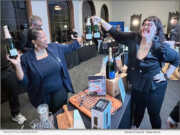 eNewsChannels NEWS: -- The Glancy Wine Education Foundation (GWEF) raised $21,949 at the 12th Anniversary Celebration and Scholarship Auction with the San Francisco Wine School on November 11. A lively event with a signature Somm Olympics component featuring past scholarship winner Tonya Pitts.
eNewsChannels NEWS: -- The Millionaire Mastermind Academy announced it received a recent grant from Truist Foundation to support program operations, technical assistance, and support services for diverse entrepreneurs. The academy has helped over 8,000 women entrepreneurs develop and grow businesses nationwide.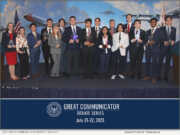 eNewsChannels NEWS: -- The Ronald Reagan Presidential Foundation and Institute is proud to announce the start of the 2024 season for the Great Communicator Debate Series (GCDS). The debate competition features a series of regional competitions across America culminating in the National Championship hosted at The Ronald Reagan Presidential Library in California. Finalists compete to receive their share of $50,000 in college scholarships.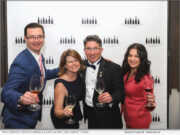 eNewsChannels NEWS: -- On Saturday, November 11th from 3:30-8pm, San Francisco Wine School invites the public to join their 12th Anniversary Celebration and Scholarship Auction featuring their signature Somm Olympics event benefiting the Glancy Wine Education Foundation, which provides scholarships to wine & hospitality professionals from diverse communities demonstrating financial need.
eNewsChannels NEWS: -- By Light Professional IT Services LLC (By Light), a renowned provider of IT services and simulation solutions, is excited to announce its continued collaboration with Warhorse Training Solutions to provide cutting-edge recruiting systems to the U.S. Army National Guard (ARNG). This newly awarded contract, valued at $4,040,361, is set to significantly expand the deployment of By Light's recruiting experiences from 252 to an impressive 954 systems.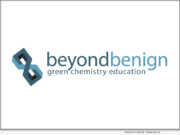 eNewsChannels NEWS: -- Beyond Benign, in partnership with sponsors and partners including the American Chemical Society Green Chemistry Institute (ACS GCI), is excited to announce the launch of the Green Chemistry Teaching and Learning Community (GCTLC): an online hub for everyone in the green chemistry community to share, connect, learn, and grow together.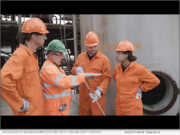 eNewsChannels NEWS: -- FMTC Safety, a leading provider of comprehensive safety training solutions, is pleased to announce its acquisition of M&A Safety Services, a respected safety training company with two training locations in Louisiana: Lafayette and Houma. The acquisition enhances FMTC's course capability in the Offshore, Wind, Maritime, and Industry sectors and solidifies its position as the largest player in the USA safety training market.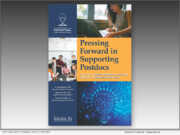 eNewsChannels NEWS: -- A new report released today from the National Postdoctoral Association (NPA) published in partnership with Sigma Xi, The Scientific Research Honor Society, highlights both progress over the last decade in institutional support for postdoctoral fellows ("postdocs") as well as significant areas requiring attention. The report, 'Pressing Forward in Supporting Postdocs: 2023 National Postdoctoral Association Institutional Policy Report,' makes specific recommendations to institutions hosting the nation's 72,000 postdocs.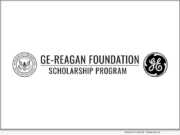 eNewsChannels NEWS: -- The Ronald Reagan Presidential Foundation and Institute, in partnership with GE, are pleased to announce that the 2024 GE-Reagan Foundation Scholarship Program will open for applications on October 16, 2023. This program awards up to $400,000 in scholarships to deserving high school seniors across the country in 2024.