Home
Tags
Education and Schools
Tag: Education and Schools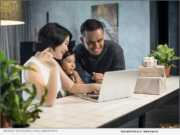 eNewsChannels NEWS: -- Parents and children can help scientists understand how the young mind grows and changes-all from home! Children Helping Science from the Parent Researcher Collaborative connects families to hundreds of web-based studies of child development and brain function.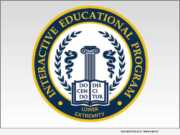 eNewsChannels NEWS: -- Magnifi Group, Inc. and Bespa Global, LLC, co-organizers of the program, announced today that despite the change of date for its 3rd Annual Lower Extremity IEP Fellows, Residents and Young Surgeons Course it is still experiencing record early registration. The course, originally scheduled for May 1-3 will take place from Nov. 6-8, 2020 at The Omni Downtown, Austin, Texas.
eNewsChannels NEWS: -- Magnifi Group, Inc., announced today it is experiencing record early registration for its 10th Annual Spine IEP Fellows & Young Surgeons' Course (Spine Interactive Educational Program). The course will be conducted November 20-22 at The Fairmont Hotel, Austin, Texas.
eNewsChannels NEWS: -- Perkiomen Valley School District (PVSD) has selected the industry-leading Synergy Education Platform by Edupoint(r) Educational Systems for its K-12 student information management needs. The district's Synergy solution will include Synergy Student Information System, Synergy Online Registration, and Synergy Special Education. PVSD serves over 5,500 students in the Philadelphia region.
eNewsChannels NEWS: -- Today Pneuma Solutions launched a free service that redefines the way students with special needs are provided instructional materials. Based on Pneuma's Augmented Document Remediation technology, Scribe for Education allows teachers in K-12 to upload image files to a secure cloud service that provides near real time conversion.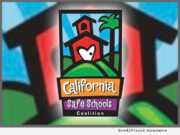 eNewsChannels NEWS: -- March 30, 2020 marked the 22nd anniversary of California Safe Schools (CSS) a celebrated children's environmental health and justice coalition founded by Robina Suwol in 1998 after grade school students, including Robina's two sons, were sprayed with the herbicide Princep, as they headed to class.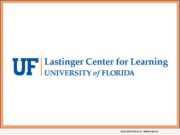 eNewsChannels NEWS: -- Today, the University of Florida Lastinger Center for Learning, in an effort to keep all students learning during the COVID-19 pandemic, launched a new resource hub of free resources for students, parents and teachers. As students navigate distance learning, these research-based tip sheets and videos will lighten the burden.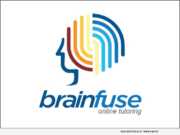 eNewsChannels NEWS: -- The New York Public Library has partnered with online tutoring service Brainfuse to offer all New York area students access to free after-school homework help, including virtual 1-on-1 tutoring in a wide range of subjects for K-12 students.
eNewsChannels NEWS: -- Papa Inc, a Miami-based company that brings college students and older adults together, is providing wellbeing checks for isolated members, in partnership with AvMed.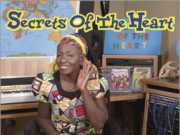 eNewsChannels NEWS: -- Dream A World Education, an LAUSD and Hawthorne School District provider of arts and social-emotional education working in areas of extreme poverty, has turned school closures into an opportunity to move their artists from classrooms to television and virtual recyclable programming.