Home
Tags
Education and Schools
Tag: Education and Schools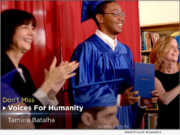 eNewsChannels NEWS: -- Each year, the United Nations sets aside January 24 as International Day of Education. Among this year's goals: "unlocking the potential in every person." The episode "Help for Miami," of the "Voices for Humanity" series on the Scientology Network takes viewers inside an innovative program that is shattering the glass ceiling for those labeled with learning disabilities.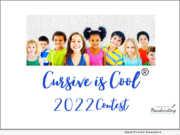 eNewsChannels NEWS: -- The Cursive is Cool® contest will be held as usual this year after encouragement from teachers, parents, and students, announced the American Handwriting Analysis Foundation today, despite some schools in the USA and Canada operating remotely, or using a hybrid model with in-person learning. In person education is on again, off again, hit or miss these days. Yet, Cursive is Cool Contest is reliable.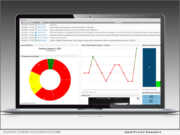 eNewsChannels NEWS: -- Northeastern Regional Information Center (NERIC), a division of Capital Region BOCES, has contracted with Edupoint® Educational Systems to offer the company's industry-leading Synergy® Education Platform to its customers. The cooperative educational organization serves 135 school districts and seven BOCES across 17 counties in New York's Capital Region and northward.
eNewsChannels NEWS: -- Edupoint® Educational Systems, creator of the industry-leading Synergy® Education Platform for K-12 student information and learning management, is pleased to announce that Kyrene School District (KSD) has been selected as the recipient of the company's 2021 Partner for Life Award.
eNewsChannels NEWS: -- Magnifi Group, Inc., a developer of e-learning technology for the medical device industry, reported a record turnout of medical device and biotech companies at its 11th Annual Spine IEP Fellows & Young Surgeons' Course (Spine Interactive Educational Program). The course was held November 19-21, 2021 at The US Grant Hotel in San Diego.
eNewsChannels NEWS: -- Edupoint Educational Systems, creator of the industry-leading Synergy Education Platform for student information and learning management, announced this year's Synergy Achievement Awards recipients at its Synergy Connect National Users Conference in November. Award recipients were selected for exceptional application of Synergy functionality resulting in significant benefits to district stakeholders.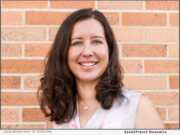 eNewsChannels NEWS: -- Seedling Foundation, a non-profit organization providing school-based mentoring for children who have an incarcerated parent, has selected Julie Barschow as Development Director. Ms. Barschow joins Seedling with over 20 years of nonprofit management, development and marketing experience.
eNewsChannels NEWS: -- Award-winning pianist and producer Kiefer and online music school Soundfly have developed a comprehensive new piano course that bridges the world of jazz and hip-hop. Kiefer: Keys, Chords, and Beats is available today in Soundfly's subscription library of creative music courses and offers an in-depth look inside Kiefer's creative process, giving students the tools to transform their own piano skills.
eNewsChannels NEWS: -- MEGA Goaltending, a company committed to teaching players and coaches the proper goaltending skills and fundamentals, has launched an emotional video ad with a plea from kids talking directly to their coaches. The campaign's goal is to make sure youth hockey associations are properly trained when it comes to coaching their young goalies.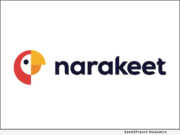 eNewsChannels NEWS: -- Remote and virtual learning environments are putting educators under pressure to create engaging video materials, yet few teachers have the equipment or skills to record professional audio. Adding 60 new voices, Narakeet this week enabled educators to easily create video lessons and voiceovers in 40 languages and regional dialects.