Home
Tags
Education and Schools
Tag: Education and Schools
eNewsChannels NEWS: -- The national labor shortage is hitting the construction industry with an especially hard punch, but South Florida's Current Builders has developed a transformative program to help alleviate the crisis. CB University is a free, bilingual, in-house program that educates motivated workers who want to advance to the next level.
eNewsChannels NEWS: -- Louisiana Appleseed recently released its report, "A Vicious Cycle: How Predatory Lending and Court Fines & Fees Continue to Trap Communities of Color in Debt," which discusses its findings on financial stability in low-income and communities of color. As a part of a statewide tour to inform communities of these issues, Louisiana Appleseed is now taking these findings to Shreveport.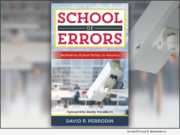 eNewsChannels NEWS: -- "School of Errors - Rethinking School Safety in America" (ISBN: 978-1475837445), authored by David P. Perrodin, Ph.D., and published by Rowman & Littlefield, is being touted as "the most honest book ever written about the $3 billion school safety industrial complex."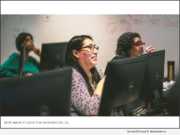 eNewsChannels NEWS: -- Byte Back and Saylor Academy announced a new partnership today to expand free college opportunities for adults preparing for living-wage careers. Byte Back students, most of whom are unemployed when they start, will be able to save thousands of dollars on degrees by using Saylor Academy's free online college-credit courses.
eNewsChannels NEWS: -- Galileo Learning, an award-winning summer day camp provider and leader in the K-8 education space, continues to prioritize making high-caliber programs accessible to underserved kids. This month, Galileo hit a milestone in this effort by awarding over 10,000 sessions of financial assistance in one summer.
eNewsChannels NEWS: -- The C Diff Foundation, a one hundred percent volunteer, world renowned 501(c)(3) not-for-profit organization announced today that the Foundation will offer the first ever clinic sponsored by the C Diff Foundation and dedicated to patients diagnosed and recovering from a C. difficile infection (CDI).
eNewsChannels NEWS: -- Montgomery County Public Schools (MCPS) has selected the industry-leading Synergy(R) Education Platform by Edupoint(R) Educational Systems for its K-12 student information and learning management needs. The district's cloud-hosted Synergy solution will include Synergy Student Information System, Synergy Online Registration, Synergy MTSS, and Synergy Special Education. MCPS serves more than 163,000 students across 207 schools.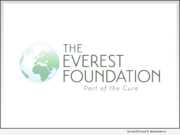 eNewsChannels NEWS: -- It's been nearly two years since the deadly impact of Hurricane Maria, a Category 5 storm that devastated Puerto Rico, Dominica and the U.S. Virgin Islands. A vital part of the region's infrastructure, medical facilities, were among the hardest hit. The Everest Foundation was one of the only non-profit, private foundations focused on helping Puerto Rico's main University Teaching Hospital get back on its feet.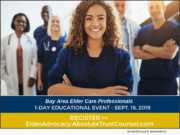 eNewsChannels NEWS: -- As the number of aging American 65 and older continues to rise, so does the need to support our elder community care systems to protect quality of life for as long as possible. Taking leadership in addressing these issues is estate planning firm Absolute Trust Counsel and the launch of its Elder Advocacy & Law Boot Camp this fall.
eNewsChannels NEWS: -- Student Solutions, a team of teachers, college education majors, and a college professor, launch a Summer Literacy Camp. Directed by Limestone College professor Dr. Teresa White, the Summer Literacy Camp offers a solution to the "summer slide," the tendency for students to lose some of the reading achievement gains made during the school year.