Home
Tags
Education and Schools
Tag: Education and Schools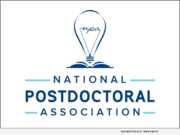 eNewsChannels NEWS: -- The National Postdoctoral Association (NPA) today announced the six finalists in the inaugural class of its IMPACT Fellowship Program, an esteemed initiative designed to empower postdoctoral scholars from underrepresented backgrounds to build skills, understand strengths and develop networks. Competition for program seats was intense with more than seventy applicants from across the globe for six positions.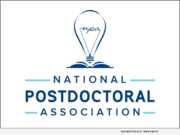 eNewsChannels NEWS: -- The National Postdoctoral Association (NPA) today kicked off the 12th annual National Postdoc Appreciation Week (NPAW), taking place through Friday. NPAW is the nation's largest celebration of postdoctoral scholars who serve at more than 300 institutions, acknowledging the significant contributions "postdocs" make to research, innovation and scientific discovery.
eNewsChannels NEWS: -- Beyond Baroque, one of the nation's leading independent Literary Arts Centers, has announced the Amanda Gorman Future Voices Poetry Fund. The fund, named in honor of Beyond Baroque alumna and U.S. Presidential Inaugural Poet Amanda Gorman, will provide $10,000 to young poets of color.
eNewsChannels NEWS: -- TeethXpress will hold its final full-arch, immediate-load course taught from a guided treatment perspective Sept. 25-26, 2021, in Las Vegas, Nevada. Led by noted periodontist Curry H. Leavitt, DMD, MS, of Red Rock Periodontics & Implantology, the course will take place over two days at the Red Rock Institute implant training center in Las Vegas.
eNewsChannels NEWS: -- Thinkzilla Consulting today announced that The Millionaire Mastermind Academy is fulfilling its mission to educate and support the growth of minority owned businesses by introducing the free United Diversity Business Summit to Arizona on Sept. 15 from 8:30 a.m. to 5 p.m. at the Scottsdale Center for the Performing Arts.
eNewsChannels NEWS: -- AMI Expeditionary Healthcare, an international health-care provider with unparalleled experience in responding to global pandemics, and Maclean Health, a renowned Disabled Veteran Business Enterprise (DVBE) healthcare distributor, have teamed up to deliver COVID testing, vaccinations, and healthcare supplies to school districts with the support of California School Boards Association (CSBA).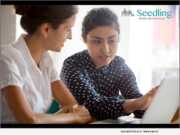 eNewsChannels NEWS: -- Seedling, a non-profit organization serving children who have an incarcerated parent, is seeking business partners and individuals to mentor children in Central Texas school districts during the 2021-22 school year. The organization served 349 children last school year and expects to significantly increase the number of children served during the 2021/2022 school year.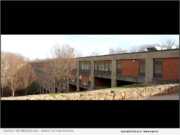 eNewsChannels NEWS: -- Marietta City School District is investing in improving the High School café, kitchen, and concession stand with Energy Optimizers, USA. As a member of the META Solutions Educational Purchasing Co-op, the District will be able to tap into the LED Lighting and Energy Savings Program through the Ohio Council of Educational Purchasing Consortia.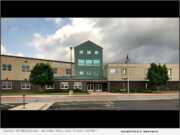 eNewsChannels NEWS: -- National Trail Local School District is investing in indoor air quality solutions and energy efficiency through a facilities improvement project with Energy Optimizers, USA. The District did not ask for more taxpayer dollars but is using federal funds coming through the Elementary and Secondary School Emergency Relief Funds (ESSER).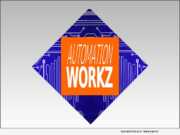 eNewsChannels NEWS: -- Detroit-based Automation Workz Institute, Inc., the nation's only Black tech diversity consulting and upskilling institution, today announced the close of $10 million growth financing to drive the expansion of their cybersecurity, network engineer and development certification courses to people of color across America.