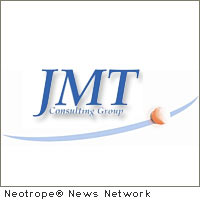 PATTERSON, N.Y. /eNewsChannels/ — The 6th annual INNOVATE conference will be held for the first time in Chicago October 7-8 at the Hilton Garden Inn Chicago Downtown. INNOVATE (www.jmtconsulting.com/conference.shtml) is a two-day conference for non-profit and public sector organizations interested in improving their working knowledge of popular software like Sage MIP Fund Accounting and operational best practices. Hosted by JMT Consulting Group of Patterson, N.Y., INNOVATE is dedicated to helping non-profits and government entities utilize software to operate more efficiently and achieve their fundraising goals.
JMT Consulting Group (www.jmtconsulting.com) is a national provider of consulting and software to non-profits and government clients in need of integrated software and business process improvements.
Hundreds of non-profits attended INNOVATE over the years according to Suzanne Merriman, Director of Marketing for JMT Consulting Group. "In the past, we routinely received requests from non-profits to hold a conference in the mid-west," she notes. "There are a large number of non-profits and governmental entities around Chicago seeking a proven learning environment featuring expert productivity tips and operational strategies. Our presenters are some of the most knowledgeable consultants in the field of Sage MIP Fund Accounting," she adds.
The agenda for this year's INNOVATE includes two tracks on Sage MIP Fund Accounting and a computer lab for one-on-one training with experienced software consultants. Session topics range from budgeting and financial reporting to Green organization tips and using social media to engage donors.
Lynette Jeffres of Central Wyoming College Foundation attended 5 of the last 6 INNOVATE conferences. "When we learned that our board needed to cut costs, we offered to pay part of the way ourselves because we gain so much new knowledge from INNOVATE. It's a solid learning experience you can't easily duplicate."
About JMT Consulting Group
JMT Consulting Group is a leading national provider of software and consulting services to non-profits and governmental organizations. Headquartered in Patterson, New York, JMT Consulting Group offers a variety of software solutions; including Sage MIP Fund Accounting and Sage Fundraising 50 to make organizations more efficient and more responsive to donors and constituents. For more information about how to improve your organization's performance, please contact us at: www.jmtconsulting.com .
This story was issued by Send2Press® Newswire (Send2Press.com) on behalf of the news source and is Copyright © 2010 Neotrope® News Network – all rights reserved.
Story References: INNOVATE conference, Sage MIP Fund Accounting, nonprofit, fundraising, Innovate, JMT Consulting Group, Chicago, IT, public sector organizations, Suzanne Merriman.