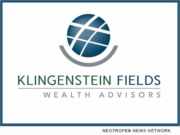 NEW YORK, N.Y. -- Klingenstein Fields Wealth Advisors (KFWA), a leading wealth management firm with approximately $3 billion in assets under management, recently volunteered a day of service at God's Love We Deliver (GLWD), a New York-based charitable organization.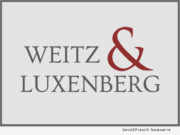 NEW YORK, N.Y. -- Weitz & Luxenberg, P.C. today extolled the virtue of all the women and men who have served our country so courageously and admirably over the years. Their efforts ensured our freedom and that of our children for decades to come. We are forever indebted to their commitment and steadfast fealty.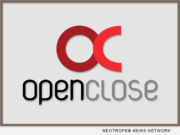 NEW YORK, N.Y. -- MBA National Secondary Market Conference & Expo -- OpenClose(R) an enterprise-class, multi-channel loan origination system (LOS) provider, announced that in conjunction with Mortgage Capital Trading, Inc. (MCT) it has developed a solution that normalizes and extracts a lender's committed loan sale and purchase advice data to be uploaded directly into OpenClose's LenderAssist(TM) LOS, thus eliminating significant manual intervention. Depending on the number of loans that have been executed, time savings can be reduced from days to minutes.
NEW YORK, N.Y. -- Quantum Results is excited to announce the launch of the Trump Insults Playing Cards on Indiegogo, 54 full color caricature cards of the people in politics, entertainment and the media whom Donald Trump has insulted. Our cards include drawings of Hillary Clinton, President Obama, Ted Cruz, Bernie Sanders, Rosie O'Donnell, Kim Kardashian, Madonna and even the Pope. All of the major former Republican Presidential candidates are pictured, accompanied by Trump's insults. Do your part to Make America Great Again.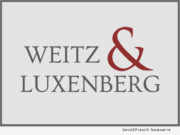 NEW YORK, N.Y. -- Weitz & Luxenberg, P.C. today said it agrees with Vice President Joe Biden that the lives of more cancer victims could be saved if cancer researchers were able to more freely access published studies and, most importantly, their underlying data.
NEWS: (NEW YORK, N.Y.) Progressive rock group DeCoster is releasing their second CD 'Walking In The Sun,' at the Bitter End, 147 Bleecker Street, New York City on Wednesday April 20, 2016 with an 8 p.m. performance. The group is fronted by classically trained lead guitarist and composer Paul DeCoster who plays riffs on his Stratocaster that defy gravity.
NEWS: Philosys, Inc., the maker of Gmate(R) products, announced today that the U.S. Food and Drug Administration (FDA) has approved clearance for the Gmate SMART Blood Glucose Monitoring System and App for Android(TM). The Gmate SMART is a small, portable blood glucose meter that plugs into the headphone jack of a smartphone and provides fast and accurate blood glucose test results.
NEW YORK, N.Y. /eNewsChannels/ -- NEWS: A new online directory - Rug Cleaning Companies (RugCleaningCompanies.com) - has assembled what it believes to be 'the best rug cleaning carpet services in New York.' Need someone to clean your drapes or high-end carpet? They've got you covered.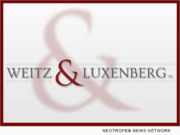 NEW YORK, N.Y. /eNewsChannels/ -- NEWS: Nationally prominent personal injury law firm Weitz and Luxenberg, P.C., today said that 95 percent of registered eligible patients are now enrolled in the Stryker modular hip settlement program. This program has been established to ensure that each injured patient will receive a share of more than $1 billion as compensation for problems encountered with Rejuvenate and ABGII metal-on-metal modular hip implants.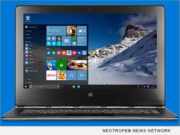 NEW YORK, N.Y. /eNewsChannels/ -- NEWS: EaseUS Software has incessantly researched and developed top data backup and recovery software which cater to Windows 10 upgrade solutions. It's known that the launch of Windows 10 is expected to realize a single OS for every possible demand. Despite that, it's difficult to figure out how smooth the final release version will be.