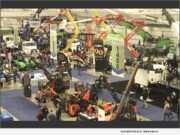 eNewsChannels NEWS: -- The 2020 TCIA Expo was slated to take place in Baltimore, but has been canceled according to Synertree, LLC. This comes as a result of all major events being canceled in Baltimore due to COVID-19. The Expo is the world's largest tree industry event, drawing over 4,000 tree care industry professionals from across the globe.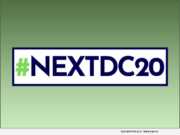 eNewsChannels NEWS: -- NEXT Mortgage Events, LLC (NEXT) and Housing Finance Strategies have announced an all-star lineup of Washington and housing industry luminaries that are confirmed to speak at #NEXTDC20, a virtual executive summit that will take place on November 10, 2020.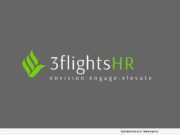 eNewsChannels NEWS: -- 3flightsHR, a leading HR consulting company, is pleased to announce that once again Chief Executive Officer Sheryl Simmons has been selected by Dallas HR to present at the Annual HR Southwest Conference, and by the Financial Health Network to present at the Annual EMERGE Conference.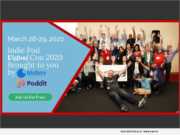 eNewsChannels NEWS: -- Joe Pardo, A method to practice business strategist and founder of 234 Solutions LLC, is hosting a two-day virtual online event focused on the best practices and approaches for podcasters on Saturday, March 28 and Sunday, March 29, 2020, from 9 a.m. ET to 5:30 p.m. ET both days.
eNewsChannels NEWS: -- Nationally recognized sales and marketing leader Kendra Lee, president and CEO of KLA Group Inc., Centennial, has been selected to be a featured speaker at OutBound, the "biggest, baddest" conference in the sales profession. The conference, focused exclusively on sales prospecting, pipeline and productivity, will be in Atlanta May 5-8.
eNewsChannels NEWS: -- ViewTech Borescopes will exhibit for the first time during the Corrosion Conference & Expo 2020 hosted by National Association of Corrosion Engineers (NACE) International in Houston, Texas from March 16 - 19. ViewTech sales consultant Joel Greene will display several VJ-3 Video Borescopes for Corrosion 2020 attendees, including the newly released VJ-3 dual camera video borescope.
eNewsChannels NEWS: -- After, Inc., the global leader in Warranty Analytics Solutions since 2005, announced today that it will be a major participant and sponsor at the Field Service Medical Conference in San Diego, California on February 24-26, 2020.
eNewsChannels NEWS: -- FormFree® today announced its anchor sponsorship of NEXT's upcoming event, #NEXTWINTER20, being held February 23-25, 2020 at the Ritz Carlton in Dallas.
eNewsChannels NEWS: -- iTrinegy announced today that it will be showcasing its Software-Defined Test Networks at SD-WAN Expo being held February 11 - 14, 2020 at the Greater Fort Lauderdale/ Broward County Convention Center in Fort Lauderdale, Florida.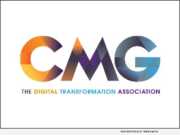 eNewsChannels NEWS: -- Computer Measurement Group (CMG) is thrilled to be hosting our 45th Annual IMPACT Digital Transformation Conference, February 9-12, 2020 at the Westin Las Vegas Hotel and Spa. Unlike many other tech conferences, CMG IMPACT is a boutique style, non-vendor run conference with sessions from some of the top industry-leading professions in the tech world.