eNewsChannels NEWS: -- SimpleNexus, developer of the leading homeownership platform for loan officers (LOs), borrowers, real estate agents and settlement agents, today announced it has finalized the 2021 SimpleNexus User Group (SNUG) conference agenda with the addition of new speakers and the inaugural Nexus Awards presentation ceremony.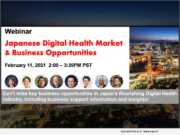 eNewsChannels NEWS: -- The Hyogo Business & Cultural Center and the Kobe Trade Information Office today announced the hosting of a webinar for Healthcare Tech and Digital Health startups looking for opportunities to expand their business into Japan. The webinar will be the first of its kind, with the goal of connecting with and providing useful information to as many potential future business partners as possible.
eNewsChannels NEWS: -- Housing Finance Strategies President Faith Schwartz today announced that the firm will host a 100% virtual housing summit on September 20-21, 2021.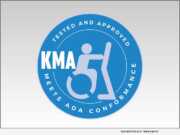 eNewsChannels NEWS: -- Visit NRF 2021 Chapter One next week and meet with the Kiosk Association. The dates are January 12-14, 19, 21 and 22, 2021. The Kiosk Association (KMA) is the global organization focused on improving self-service for customers and employees through kiosks, digital signage, lockers, and more.
eNewsChannels NEWS: -- ViewTech Borescopes will go back to exhibiting in-person for the first time since COVID-19 halted tradeshows. The 2020 National Agricultural Aviation Association Expo will be taking place December 7 - 10 at the Savannah Convention Center in Savannah, Georgia.
eNewsChannels NEWS: -- After, Inc., a leader Warranty Analytics Solutions since 2005, announced today that it will be the Platinum Sponsor for the 11th Annual Extended Warranty and Service Contract Innovations Conference, to be held virtually due to COVID-19. The company will host multiple sessions over the two-day event .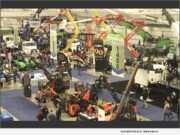 eNewsChannels NEWS: -- The 2020 TCIA Expo was slated to take place in Baltimore, but has been canceled according to Synertree, LLC. This comes as a result of all major events being canceled in Baltimore due to COVID-19. The Expo is the world's largest tree industry event, drawing over 4,000 tree care industry professionals from across the globe.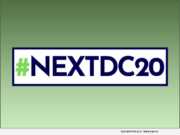 eNewsChannels NEWS: -- NEXT Mortgage Events, LLC (NEXT) and Housing Finance Strategies have announced an all-star lineup of Washington and housing industry luminaries that are confirmed to speak at #NEXTDC20, a virtual executive summit that will take place on November 10, 2020.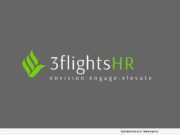 eNewsChannels NEWS: -- 3flightsHR, a leading HR consulting company, is pleased to announce that once again Chief Executive Officer Sheryl Simmons has been selected by Dallas HR to present at the Annual HR Southwest Conference, and by the Financial Health Network to present at the Annual EMERGE Conference.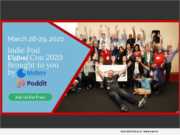 eNewsChannels NEWS: -- Joe Pardo, A method to practice business strategist and founder of 234 Solutions LLC, is hosting a two-day virtual online event focused on the best practices and approaches for podcasters on Saturday, March 28 and Sunday, March 29, 2020, from 9 a.m. ET to 5:30 p.m. ET both days.