Banking Industry News, Mortgage Finance, and Payment Processing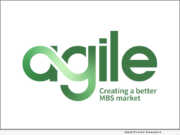 eNewsChannels NEWS: -- Agile, a groundbreaking fintech bringing mortgage lenders and broker-dealers onto a single electronic platform, today announced that SouthState|DuncanWilliams Securities Corp., a FINRA-regulated wholly owned subsidiary of SouthState Bank, N.A., has joined Agile's broker-dealer network. SouthState|DuncanWilliams Securities Corp. has been conducting TBA trades with better efficiency to execute at competitive pricing via Agile as of August 2022.
eNewsChannels NEWS: -- Today the EraNova Institute issued a business alert: "Showbiz shows a better way to pay." EraNova's Director and author of the report, Dick Samson, says, "For non-employees in entertainment and insurance, getting the money due you has often been a chore. Now, for the likes of Tom Hanks and Lady Gaga, it's more of a breeze; and soon may be for everyone involved in insurance."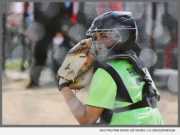 eNewsChannels NEWS: -- TeamSnap, the household name in integrated sports management, and FlipGive, a trusted platform for youth sports fundraising, announced a joint partnership in a combined effort to make youth sports more affordable for families.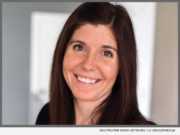 eNewsChannels NEWS: -- TeamSnap confirmed today the company will be expanding its popular payments solutions platform to better serve the growing demand from sports and recreation clubs, leagues and teams. Effective immediately, TeamSnap Payments will be a core pillar on the leading sports management platform.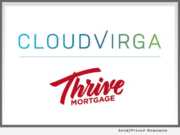 eNewsChannels NEWS: -- Cloudvirga, a leading provider of digital mortgage software, today announced that full-service mortgage lender Thrive Mortgage LLC (formerly Georgetown Mortgage) is deploying Cloudvirga digital mortgage technology to loan officers across its more than 50 branch locations nationwide. The lender expects 70 percent of its loan production will be powered by Cloudvirga technology by the end of the quarter.
eNewsChannels NEWS: -- Bank of Southern California, N.A. (OTC Pink: BCAL / OTCMKTS:BCAL), a community business bank headquartered in San Diego, has named Soly Cangarlu Vice President, Branch Manager. She will be responsible for developing client relationships and expanding the bank's presence in West Los Angeles.
eNewsChannels NEWS: -- Aclaro, the leading provider in blockchain-based open platform solutions, recently released its latest A.I. solution. The new tool, Aclaro TrueView is designed to provide automotive and other lenders with a competitive advantage through robust features that save them time, money, and facilitate better lending decisions.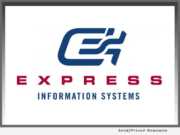 eNewsChannels NEWS: -- Express Information Systems, a leading provider of business software and consulting for growing businesses in Texas and beyond, has announced its inclusion on Bob Scott's Top 100 VARs 2018 published by Progressive Media Group.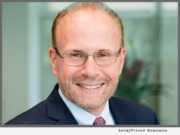 eNewsChannels NEWS: -- Bank of Southern California, N.A. (OTC Pink: BCAL), understands that selecting a commercial bank that fits your company's needs can be a grueling task. Tony DiVita, Chief Banking Officer at Bank of Southern California, shares the following valuable tips to help guide small businesses in selecting the right bank.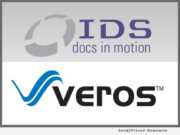 eNewsChannels NEWS: -- Veros Real Estate Solutions (Veros), a leading developer of enterprise risk management, collateral valuation, and predictive analytics services, and mortgage document preparation vendor International Document Services, Inc. (IDS) announced today that they have partnered to provide lenders with a fully integrated automated delivery solution for submitting the Uniform Closing Dataset (UCD) to the Government Sponsored Enterprises (GSEs).