Banking Industry News, Mortgage Finance, and Payment Processing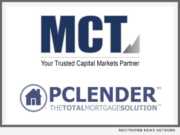 eNewsChannels NEWS: (SAN DIEGO, Calif.) -- Mortgage Capital Trading, Inc. (MCT), a leading mortgage hedge advisory and secondary marketing technology firm, announced that it has completed an integration between its secondary marketing solution and PCLender's loan origination system (LOS). The integration seamlessly transmits critical hedge pipeline data, saving time and enhancing information security.
eNewsChannels NEWS: (HOLLYWOOD, Fla.) -- Today DIB Funding, Inc., the creators of the digital currency known as DIBCOIN, is proud to announce a billion-dollar liquidity partnership with Digitas Bank. This partnership will immediately give present and future DIBCOIN holders the ability to deposit and withdraw DIBCOIN and FIAT currency in a single transaction and with complete financial privacy.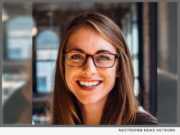 eNewsChannels NEWS: (LAS VEGAS, Nev.) -- Twelve 11 Media, the Publisher of "Mortgage Women Magazine" and "Mortgage Compliance Magazine," announced today that Kristin Messerli has been named Managing Editor of Mortgage Women Magazine. Kristin officially started on April 1, 2017 and the May-June 2017 issue of "Mortgage Women Magazine" will be the first issue produced under Kristin's leadership.
eNewsChannels NEWS: (ATLANTA, Ga.) -- EPIC Insurance Brokers and Consultants, a retail property, casualty insurance brokerage and employee benefits consultant, announced today that Senior Vice President of Enterprise Risk Management and Principal Dr. Dan Houston will present at Georgia Public Risk Management Association's (PRIMA) Annual Education Series on Wednesday, April 26 at 8:30 a.m. at the Savannah Civic Center.
eNewsChannels NEWS: (HOLLYWOOD, Fla.) -- Sunshine Capital, Inc. (OTC-Pink:SCNP / OTC:SCNP) today announced that the Company's business plan, e.g. using DIBCOIN to purchase assets, has been described as "Genius" by Forbes.com contributor Peter J. Reilly.
eNewsChannels NEWS: (BALTIMORE, Md.) -- HLP (Hope LoanPort) today announced it will integrate FormFree's AccountChek(TM) automated asset verification service into its communication platform, making it easier for consumers and HUD-certified, nonprofit housing counselors to apply for loan modifications and other options to avoid foreclosure.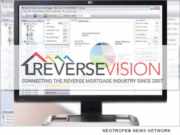 eNewsChannels NEWS: (SAN DIEGO, Calif.) -- ReverseVision, the leading provider of software and technology for the reverse mortgage industry, today announced that Atlantic Coast Mortgage (ACM) has selected RV Exchange (RVX) loan origination software (LOS) to support its new home-equity conversion mortgage (HECM) division.
eNewsChannels NEWS: (TORRANCE, Calif.) -- DocMagic, Inc., the premier provider of fully-compliant loan document preparation, regulatory compliance and comprehensive eMortgage services, reported a 42 percent increase in revenue for 2016. The company credits its growth to the mortgage industry's demand for products that enable TRID compliance, eSignatures and eClosings. This is the second consecutive year that DocMagic's revenue has increased by roughly 40 percent.
eNewsChannels NEWS: (SAN DIEGO, Calif.) -- Bank of Southern California, N.A. (OTC Pink: BCAL / OTCMKTS:BCAL) announced that Melyn Acasio has joined the Bank as Vice President, Client Relationship Manager at the Del Mar Corporate office. She will primarily focus on building new client relationships for the bank.
eNewsChannels NEWS: (HOLLYWOOD, Fla.) -- Sunshine Capital, Inc. (OTC-Pink:SCNP / OTC:SCNP) today announced that all corporate debts of the Company have been paid using DIBCOIN at a rate of $1 per DIBCOIN. The debts include the remaining convertible debt notes and management salaries for the next 12 months. Using DIBCOIN as a form of payment protects our shareholders' ownership in the company from being diluted.