Banking Industry News, Mortgage Finance, and Payment Processing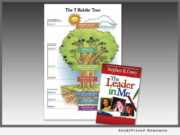 eNewsChannels NEWS: -- Clarke County State Bank (CCSB), through the John T. Vucurevich Foundation, continues to support Clarke Elementary School as an official school in "The Leader in Me" program. Since 2012, CCSB has been a strong contributor to the program providing the base funding for its launch with foundation grants and bank donations.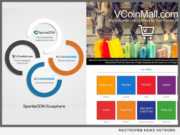 eNewsChannels NEWS: -- Sparkle Coin, Inc. today introduced its eponymous cryptocurrency, the first of its kind backed by diamonds, as the initial step toward the company's goal of creating more efficient global economic growth to promote societal advancement by developing a platform that brings cryptocurrencies into the mainstream business and consumer markets. SparkleCOIN is a hybrid cryptocurrency possessing the best qualities of both PoW (Proof of Work) and PoS (Proof of Stake).
eNewsChannels NEWS: (TORRANCE, Calif.) -- DocMagic, Inc., the mortgage industry's leading provider of document production, automated compliance and comprehensive eMortgage services, announced that it completed an integration with BeSmartee, a leader in mortgage automation technology.
eNewsChannels NEWS: (SAN DIEGO, Calif.) -- The Mortgage Collaborative (TMC), the nation's only independent mortgage cooperative, announced the hiring of LaNette Holley as their Director of Strategic Initiatives. Holley comes to The Mortgage Collaborative with over 25 years of experience in the area of mortgage lending.
eNewsChannels NEWS: (ADDISON, Texas) -- Mid America Mortgage, Inc. (Mid America) announced today it has acquired the mortgage servicing rights (MSRs) for $2.7 billion in government loans. The portfolio includes a number of delinquent VA- and FHA-insured loans. The sale was completed at the end of March, and LoanCare, Mid America's sub-servicer, will take possession of the purchased MSRs on May 2.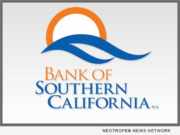 eNewsChannels NEWS: (SAN DIEGO, Calif.) -- Bank of Southern California, N.A. (OTC Pink: BCAL / OTCMKTS:BCAL) announced that Jim Paul has joined the Bank as Vice President, Business Banking at the Del Mar Corporate office. He will primarily focus on building new client relationships for the bank.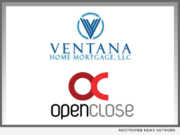 eNewsChannels NEWS: (WEST PALM BEACH, Fla.) -- OpenClose, an enterprise-class, multi-channel loan origination system (LOS) and mortgage software solutions provider, announced that Ventana Home Mortgage, LLC a residential mortgage conduit aggregator with a focus on the non-QM market, has signed with the company to utilize its OC Correspondent(TM) module. The web-based, turnkey solution will fully automate Ventana's new conduit business, and is expected to do so in less than 45 days.
eNewsChannels NEWS: (SAN DIEGO, Calif.) -- Mortgage Capital Trading, Inc. (MCT), a leading mortgage hedge advisory and secondary marketing technology firm, announced that Cara Krause has joined the company as regional sales director. Ms. Krause will handle business development efforts and client management for new lender clients in the Northeast region of the country.
eNewsChannels NEWS: (POMPANO BEACH, Fla.) -- ACES Risk Management (ARMCO), the leading provider of financial quality control and compliance software, announced that its ACES (Automated Compliance and Evaluation System) Audit Technology has streamlined quality control (QC) loan reviews for The Barrent Group, a rapidly growing provider of outsourced loan quality assurance reviews and services. ARMCO's solution significantly reduces The Barrent Group's auditing times, reduces risk, ensures compliance and streamlines its mortgage quality control process for clients.
eNewsChannels NEWS: (SAN DIEGO, Calif.) -- The Mortgage Collaborative, the nation's only independent mortgage cooperative, today announced a partnership with Blend, a Silicon Valley technology company bringing mortgages into the modern age, to deliver a digital mortgage experience that is fast, simple and secure to its network of small, mid-sized, and community-based lenders.