Computer Industry News, Services and Technology News
eNewsChannels NEWS: (SICHUAN, China) -- EaseUS issues new v12.0 Partition Master that can easily create, resize, merge, delete, format, hide, wipe, check or explore partitions on HDDs and SSDs for both Windows PC and server system. In this new 12.0 version, there is an advanced change in creating dynamic disks or volumes including RAID-5 volume for Windows Server.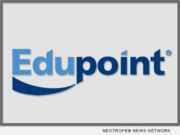 eNewsChannels NEWS: (MCKINLEYVILLE, Calif.) -- Edupoint(R) Educational Systems has been selected by Northern Humboldt Union High School District (NHUHSD) to implement the company's Synergy(R) Student Information System, replacing Schoolmaster. The district's cloud-hosted Synergy solution will include the fully-integrated Synergy Online Registration, California State Reporting, TeacherVUE(R) Portal With Gradebook, and ParentVUE(R) and StudentVUE(R) portals.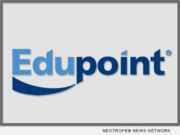 eNewsChannels NEWS: (PHOENIX, Ariz.) -- Edupoint Educational Systems, creator of the industry-leading Synergy Education Platform for K-12 student information and learning management, has been selected by Creighton School District to implement the company's Synergy Student Information System - replacing Infinite Campus(R).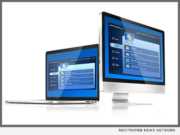 eNewsChannels NEWS: (NEW YORK, N.Y.) -- Today, March 31, 2017 is the yearly World Backup Day. As the easiest backup service provider, AOMEI Technology is very pleased to remind you to backup data in advance in case of any unexpected issues. These days, 5,000 computers get stolen or lost in USA, one out of ten computers infected with virus every month, nearly one-third of data disasters caused by accident, and over ninety percent of computer users have experienced hardware failure.
eNewsChannels NEWS: (DENVER, Colo.) -- Maxwell, the emerging leader of digital mortgage automation software, unveiled today a partnership with Equifax Inc., a global information solutions provider, that will provide Maxwell customers and their borrowers with a faster, more seamless experience, beginning with automated employment and income verification through its proprietary database, The Work Number(R) (TWN).
eNewsChannels NEWS: (IRVINE, Calif.) -- Cloudvirga(SM), developer of the automated, cloud-based intelligent Mortgage Platform(R) (iMP), announced today it has raised $15 million in a series B funding round led by Incenter, a Blackstone Group portfolio company. The new funding will support cloudvirga as it scales its technology and expands its product offerings.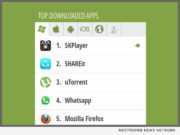 eNewsChannels NEWS: (NEW YORK CITY, N.Y.) -- Dearmob's 5KPlayer today kicks SHAREit off its throne on Softonic front-page top download list, leaving the old tycoon - SHAREit in the second place, followed by uTorrent, Whatsapp, and Mozilla Firefox. To celebrate, 5KPlayer joined with Digiarty offers every user the first HD Video Converter Giveaway campaign 2017.
eNewsChannels NEWS: (SAN FRANCISCO, Calif.) -- Qualia, the fastest growing provider of title settlement software, announced it has completed an integration with Stewart, a leading provider of title insurance. Through the integration with Stewart Access, title agents will be able to obtain Stewart rate information, create title policy jackets and issue Closing Protection Letters (CPLs) directly within Qualia.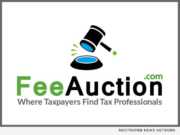 eNewsChannels NEWS: (CORAL SPRINGS, Fla.) -- It's a common problem. In fact, approximately 13 million taxpayers are haunted by IRS issues that they want to solve, but are too bombarded with information to know where to turn. In short, they're overwhelmed. FeeAuction.com helps to alleviate that stress. It's a user-friendly website and new marketing technology that connects concerned taxpayers anonymously with multiple, licensed tax professionals.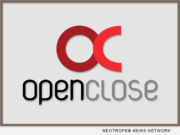 eNewsChannels NEWS: (WEST PALM BEACH, Fla.) -- OpenClose, an enterprise-class loan origination system (LOS) provider, reports that it is experiencing the highest level of growth in company history. The company attributes the bulk of its growth to an increasing demand for its comprehensive LenderAssist(TM) LOS that has true multi-channel capability along with its turnkey correspondent module, OC Correspondent(TM).