Computer Industry News, Services and Technology News
eNewsChannels NEWS: (SAN FRANCISCO, Calif.) -- Picas Inc. recently updated its flagship product Picas to 1.0.3 for iOS and 1.0.4 for Android OS. This free photo editor app can turn your photos into artworks with more than 50 filter effects, and each week Picas adds 1-3 new art filters. Due to its good performance, Play Store featured this photo editing app from Sep. 30 as editors' choice, which brought more than 300,000 downloads and 4.5 average ratings just in a week.
eNewsChannels NEWS: (SAN FRANCISCO, Calif.) -- PICAS, a new free photo artwork application from Picas Inc. has recently been released for both Android and iOS. With machine learning algorithms using artificial intelligence in combination with neural networks, Picas can help you turn a regular photo into famous fine art paintings with different styles and effects.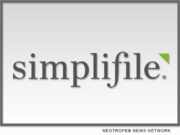 eNewsChannels NEWS: (PROVO, Utah) -- Simplifile, a leading provider of real estate document collaboration and recording technologies for lenders, settlement agents, and counties, today announced that it has added 23 new counties to its e-recording network and achieved an unprecedented 1,500 total e-recording jurisdictions.
eNewsChannels NEWS: (CORAL SPRINGS, Fla.) -- PitBullTax Software, the industry leader in IRS Tax Resolution software, is excited to announce that it's unveiling a new flagship product - PitBullTax Transcripts - a stand-alone IRS Transcripts Delivery and Reporting software. The product will launch at the National Conference of Bankruptcy Judges in San Francisco from October 26-29; it's sure to create some buzz.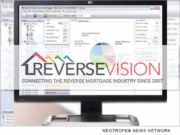 eNewsChannels NEWS: (SAN DIEGO, Calif.) -- ReverseVision, the leading provider of software and technology for the reverse mortgage industry, announced it has completed an integration with ServiceLink Flood (ServiceLink) that enables users of RV Exchange (RVX) loan origination software (LOS) to order a "life of loan" flood certification from ServiceLInk without ever leaving the RVX system. ServiceLink flood products can be ordered from within RVX as of the system's 6.2 update.
eNewsChannels NEWS: (LANSDALE, Pa.) -- Global DMS, a leading provider of web-based compliant valuation management software, announced that it has integrated its eTrac platform with LoanSafe(R) Appraisal Manager(TM) from CoreLogic to provide lenders, investors and AMCs with detailed analysis that ensures appraisal quality and accurately assesses the potential risk for a repurchase.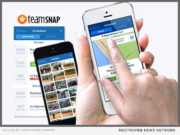 eNewsChannels NEWS: (BOULDER, Colo.) -- TeamSnap, the leading tool for organizing and communicating every aspect of active sports life, today announced a major feature improvement to its online and mobile apps designed to help coaches, managers and club and league administrators more easily manage their teams and organizations.
eNewsChannels NEWS: (POMPANO BEACH, Fla.) -- Leading web-based financial services quality control (QC) software provider ACES Risk Management (ARMCO) announced the release of ACESXPRESS(TM), an implementation and service package for the ACES Audit Technology platform designed specifically for small to mid-sized lenders.
NEWS (DUNCAN, S.C.,) -- ACE Solutions - a leader in Automotive Dealership Management System equipment - in conjunction with manufacturer AMT Datasouth Corp, announces new capability of the powerful ACE 7450 flat-bed printer that allows for the printing of barcodes on the DMV form, enabling automatic document archiving to the electronic deal jacket.
NEWS (NEW YORK, N.Y.) -- EaseUS takes the opportunity now that iOS 10 has just been launched in September with the new iPhone 7 and iPhone 7 Plus to announce the new update of MobiSaver 6.5. This new EaseUS 6.5 iPhone data recovery software enhances file recovery competence from iCloud backup and iTunes backup -- even encrypted one.