Computer Industry News, Services and Technology News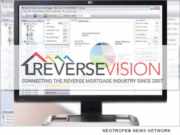 eNewsChannels NEWS: (SAN DIEGO, Calif.) -- ReverseVision, the leading provider of software and technology for the reverse mortgage industry, announced it has completed an integration with ServiceLink Flood (ServiceLink) that enables users of RV Exchange (RVX) loan origination software (LOS) to order a "life of loan" flood certification from ServiceLInk without ever leaving the RVX system. ServiceLink flood products can be ordered from within RVX as of the system's 6.2 update.
eNewsChannels NEWS: (LANSDALE, Pa.) -- Global DMS, a leading provider of web-based compliant valuation management software, announced that it has integrated its eTrac platform with LoanSafe(R) Appraisal Manager(TM) from CoreLogic to provide lenders, investors and AMCs with detailed analysis that ensures appraisal quality and accurately assesses the potential risk for a repurchase.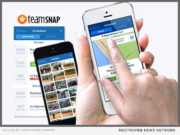 eNewsChannels NEWS: (BOULDER, Colo.) -- TeamSnap, the leading tool for organizing and communicating every aspect of active sports life, today announced a major feature improvement to its online and mobile apps designed to help coaches, managers and club and league administrators more easily manage their teams and organizations.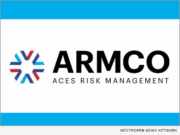 eNewsChannels NEWS: (POMPANO BEACH, Fla.) -- Leading web-based financial services quality control (QC) software provider ACES Risk Management (ARMCO) announced the release of ACESXPRESS(TM), an implementation and service package for the ACES Audit Technology platform designed specifically for small to mid-sized lenders.
NEWS (DUNCAN, S.C.,) -- ACE Solutions - a leader in Automotive Dealership Management System equipment - in conjunction with manufacturer AMT Datasouth Corp, announces new capability of the powerful ACE 7450 flat-bed printer that allows for the printing of barcodes on the DMV form, enabling automatic document archiving to the electronic deal jacket.
NEWS (NEW YORK, N.Y.) -- EaseUS takes the opportunity now that iOS 10 has just been launched in September with the new iPhone 7 and iPhone 7 Plus to announce the new update of MobiSaver 6.5. This new EaseUS 6.5 iPhone data recovery software enhances file recovery competence from iCloud backup and iTunes backup -- even encrypted one.
NEWS (SEATTLE, Wash.) -- Crosslake Technologies, the software development consulting company, is excited to announce it has launched its Pivotal Cloud Foundry(R) practice alongside its On-Premise to Cloud services. Crosslake works with software development leaders at technology and technology-enabled companies, as well as private equity companies that invest in software companies and their investment portfolios all over the world.
NEWS (SALT LAKE CITY, Utah) -- Mortgage document preparation vendor International Document Services, Inc. (IDS), announced it has introduced a fulfillment dashboard to its flagship mortgage document preparation system idsDoc. Through the dashboard, users have the ability to view, track and manage all document fulfillment requests to IDS through a single location.
NEWS: (NEW YORK, N.Y.) EaseUS launches MobiSaver for Android 5.0 offering Android data recovery sure to complete fast with greater success, especially from SD cards as Android phones are rooted. Meanwhile, real-time notices of recovery results on Android phones keep users always clear about whole data recovery course. German and French are also fully supported by the 5.0 version.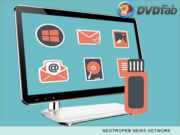 NEWS: (BEIJING, China) On May 12, 2016, Fengtao Software, the industry leader specializing in DVD, Blu-ray and video backup solutions, rolls out another round of its Meta Info Uploading campaign, encouraging its users worldwide, especially those 30-day trial version users, to upload and share the Meta information of their Blu-ray discs with the entire DVDFab community.