Home
Economic Development
Economic Development - includes local Government, Services and Consultants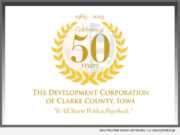 eNewsChannels NEWS: -- This year (2019) marks the 50th anniversary of the founding of the Clarke County Development Corporation (CCDC). In August of 1969, the development corporation that has brought Osceola and Clarke County, Iowa numerous business and economic successes.
eNewsChannels NEWS: -- The City of Dania Beach Community Redevelopment Agency is proud to announce that the Dania Beach People's Access To Community Horticulture (PATCH) is preparing to launch five Mobile Market sites around Broward County. Known as a community market and garden, the Dania Beach PATCH is a resource for locally grown food. Now, the PATCH is extending healthy food options to neighboring cities in Broward County through the use of mobile markets.
eNewsChannels NEWS: -- RMA (www.rma.us.com), a Florida-based consulting firm is expanding their client base beyond the Sunshine state. The economic development, redevelopment and business attraction experts were hired last year by the City of West Columbia in South Carolina to create a Citywide Redevelopment Plan and a Community Revitalization Plan for the municipality; both were unanimously accepted by the city council this month.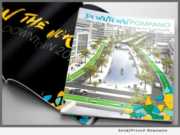 eNewsChannels NEWS: -- RMA is proud to announce that their proposed plan for the Pompano Beach Downtown Innovation District won the 2018 Promotion Award at the annual Florida Redevelopment Association (FRA) Awards. RMA managed the city's redevelopment agency for almost a decade and authored this award-winning plan for the creation of the city's downtown.
eNewsChannels NEWS: -- RMA has been contracted by the City of Deltona in Florida to provide a strategic 5-year economic development plan for a Business Park and Manufacturing Related Recruitment. The award-winning firm's scope of services, in addition to the plan, will also include relationship building with multiple partner organizations to ensure support of new initiatives and meetings with developers.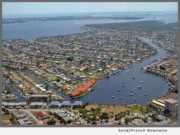 eNewsChannels NEWS: -- RMA today announced it has been selected by the City of Cape Coral, Florida to provide implementation management consulting services related to the Bimini Basin Implementation Plan. The award-winning economic development firm will provide a scope of services including investment attraction, property acquisition and the promotion of development opportunities.
eNewsChannels NEWS: -- Redevelopment Management Associates (RMA) today announced it has been hired by the City of Greenacres to develop a vision for the City and create a strategic action plan. RMA will guide the 8th largest municipality in Palm Beach County towards future economic growth by implementing the firm's proven strategies which have reinvented numerous cities throughout the state.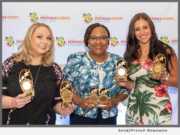 eNewsChannels NEWS: -- Redevelopment Management Associates (RMA) employees won multiple awards at the recent Florida Festivals and Events Association event, securing two first place prizes in categories related to communications. RMA was recognized with top honors for their PR/Media Campaign for the 6th Annual Dania Beach Arts and Seafood Celebration.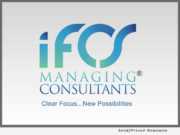 eNewsChannels NEWS: -- Intelligent Fiscal Optimal Solutions (iFOS) received a blanket purchase agreement (BPA) to provide Financial Review Management and Resolution Professional Services to the U.S. Agency for International Development (USAID) Agency.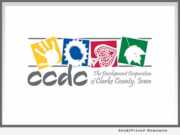 eNewsChannels NEWS: -- Rural organizations throughout south-central Iowa, specifically, the city of Osceola and Clarke County Iowa look to their development corporation, the Clarke County Development Corporation (CCDC), for grants and other assistance to add value and benefits to the communities they serve.