Home
Economic Development
Economic Development - includes local Government, Services and Consultants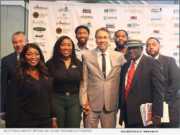 eNewsChannels NEWS: -- Thinkzilla Consulting today announced that As Scottsdale Mayor David D. Ortega proclaimed Sept. 15 "United Diversity Business Summit Day," diverse business leaders and entrepreneurs from across Arizona came together to share ideas and innovations at the first United Diversity Business Summit, which was livestreamed by the City of Scottsdale.
eNewsChannels NEWS: -- Chelsea Groton Bank kicks off their 5-week "Cultivating Great Business: Small Business Bootcamp" on October 5, 2021. The FREE small business series, designed for aspiring and established entrepreneurs, is offered through the Bank's financial education program, Chelsea University, in partnership with the Norwich Community Development Corporation (NCDC) and the Greater Norwich Area Chamber of Commerce (GNACC).
eNewsChannels NEWS: -- Amarillo travelers will soon have extra options that feature the state capital as Southwest Airlines, in conjunction with Rick Husband Amarillo International Airport, has announced new daily non-stop service to Austin. The new expanded service to Austin begins March 10, 2022 to Austin Bergstrom International Airport.
eNewsChannels NEWS: -- Pompano Beach Arts is proud to announce that television icon Malcolm-Jamal Warner is joining the fourth annual "Exit 36 Slam Poetry Festival" as a celebrity judge. The famed star of "The Cosby Show" and current hit "The Resident" will also be performing his poetry at the festival and sharing thoughts about his career during an Artist Talk.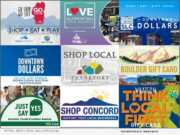 eNewsChannels NEWS: -- Today Yiftee published a new white paper based on its experience with more than 300 Community eGift Card programs across the country, 90% of which were started during the pandemic. The paper uses 16 short case studies to describe different chamber of commerce, main street, downtown and city programs all centered around simple digital gift cards.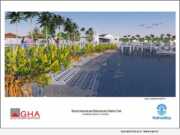 eNewsChannels NEWS: -- Scientists, government officials and citizens concerned about climate change and sea level rise will soon have a new source of data when Wahoo Bay in Pompano Beach launches. This underwater marine park will become a global incubator for the ocean's ecosystem and will test the SEAHIVE™ marine and estuarine shoreline protection system, a research project funded by the National Cooperative Highway Research Program (NCHRP) Innovations Deserving Exploratory Analysis (IDEA) in collaboration with FDOT.
eNewsChannels NEWS: -- The Indiana 5G Zone will host a virtual afternoon dedicated to innovative "smart transportation" technologies on Wednesday, May 26, 2021 at 2 p.m. ET. The event, which features speakers and demonstrations from leaders in the field, will highlight the potential advantages of adopting these technologies and their impact on the US economy.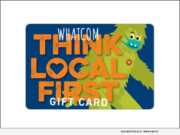 eNewsChannels NEWS: -- As communities strive to help their local businesses weather the pandemic storm, Yiftee has grown to more than 270 Community eGift Cards across the United States and executed 74 "Buy-One-Get-One" programs. These programs enlist entire communities in purchasing eGift Cards that can only be spent at local businesses, where the card buyers also receive free bonus gifts for their own
eNewsChannels NEWS: -- The City of Pompano Beach Parks and Recreation Department has enhanced the Sergeant Kip Jacoby Park with a new all-inclusive playground that features equipment that will encourage side-by-side play for all children.
eNewsChannels NEWS: -- It's been a year since the manufacturing industry was hit by the COVID-19 crisis forcing businesses to get creative to manage their workforce assets. In April of 2020, the rural Clarke County, Iowa's unemployment rate jumped from 3.4% to 11.8%, and more than 100,000 workers across the state were displaced, laid off, or simply let go when businesses had to close their doors, says Clarke County Development Corporation (CCDC).