Home
Economic Development
Economic Development - includes local Government, Services and Consultants
eNewsChannels NEWS: -- RMA is proud to announce that their city clients won three of the fourteen awards bestowed by the Florida Redevelopment Association, including the prestigious President's Award. RMA provides staffing services for the West Palm Beach CRA and provides economic development and real estate consultancy services for the City of Deltona. The FRA award ceremony was presented virtually on November 19, 2020.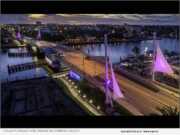 eNewsChannels NEWS: -- The Pompano Beach CRA is proud to announce that the Atlantic Boulevard Bridge Enhancement is the 2020 winner of the Best Transportation Transit Enhancement category at the annual Florida Redevelopment Association (FRA) Awards, which were bestowed November 19, 2020.
eNewsChannels NEWS: -- The Pompano Beach CRA is proud to announce their new marketing campaign, "Love Always, Pompano Beach." The all-encompassing annual program will feature local businesses located in the East CRA District, sharing special offers and experiences to attract residents and non-residents alike.
eNewsChannels NEWS: -- The City of Lauderhill, in collaboration with the consulting firm RMA, has launched a new video campaign featuring local police officers sharing fun facts about themselves. The "I am Lauderhill-We are Lauderhill" segments are emailed to residents and other subscribers in the City's official newsletter, Lauderhill Living and posted on social media.
eNewsChannels NEWS: -- ENKI Brewing is proud to partner with several local small businesses and the City of Victoria to hold a special shopping event on Small Business Saturday, Nov. 28. The new "Better Together Small Business Saturday Market" makes it easy for neighbors and visitors to Victoria to find unique holiday gifts for friends and family.
eNewsChannels NEWS: -- In September 2020, the quantum-safe XQ Message platform was successfully deployed at the Indiana 5G Zone's Advanced Innovation & Test Lab in a service configuration. Quantum-safe encryption ensures that data can be kept safe from existing data exfiltration as well as future quantum computing attacks.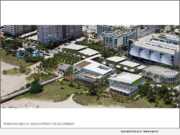 eNewsChannels NEWS: -- While other cities around the country are considering raising taxes, or already have, in response to budget shortfalls due to COVID-19, the Pompano Beach CRA has announced that residents of the City of Pompano Beach are experiencing one of the lowest tax rates in Broward County according to the recently released 2021 millage rates.
eNewsChannels NEWS: -- Celeres Capital, an investment and advisory firm based in San Juan, Puerto Rico, announced that the U.S. territory has secured a leadership role in communication technology with the Puerto Rico 5G Zone initiative. This laboratory is primed to enable companies, government entities, and academia to test applications and build new use cases for 5G networks, securing Puerto Rico's future success.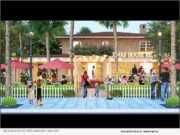 eNewsChannels NEWS: -- Pompano Beach residents are encouraged to attend a special presentation about the McNab House & Botanical Gardens during a virtual Pompano Beach CRA meeting on Tuesday, September 15, 2020 at 1 p.m. The presentation will introduce Randy Hollingworth, Director of Landscape Architecture, Planning and Urban Design from the award-winning, international firm Bermello, Ajamil and Partners (B&A).
eNewsChannels NEWS: -- RMA presented their combined 5-Year Strategic Finance Plan and Action Plan for the City of North Miami Beach to the CRA Board on Thursday, June 25. The award-winning consulting firm developed a clear and concise roadmap to prioritize and guide redevelopment in the CRA area. This plan was unanimously approved by the Board.