Home and Garden News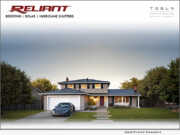 eNewsChannels NEWS: -- Reliant Roofing is honored to announce its certification as one of America's authorized installers of Tesla Solar Roof. Working closely with Tesla, Reliant now offers their clients throughout Northeast Florida a modern and beautiful roof that also provides efficient, independent and clean energy solar power!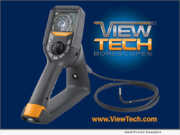 eNewsChannels NEWS: -- In response to the 2015 deck collapse in Berkeley which caused six fatalities, California legislation signed into law SB 721 and SB 326 requiring periodic inspections of exterior elevated elements (EEE) that structurally rely on wood or wood-based materials, says ViewTech Borescopes.
eNewsChannels NEWS: -- PSS Garage Doors & Gates (PSS), formerly known as Perimeter Security Systems, provides top-tier garage and overhead door services in addition to the automatic gate work the company has masterfully done for more than 35 years.
eNewsChannels NEWS: -- After, Inc., the leading customer experience technology company providing software and services to the world's top manufacturers, retailers and merchants, today announced its partnership with PermaPlate Furniture, the furniture protection plan division of PermaPlate®.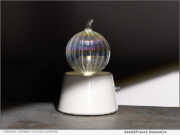 eNewsChannels NEWS: -- Organic Aromas®, maker of the beautiful nebulizing aromatherapy diffuser has once again delivered a new diffuser design with the most unique features yet! The Aurora is a pretty gem that brings rainbows into your life. Utilizing stylish ribbed glass, this vibrant colorful piece allows you to enjoy illusions that illuminate your space.
eNewsChannels NEWS: -- HomeBinder, a centralized home management platform that keeps homeowners connected with mortgage lenders, Realtors and other authorized professionals, today announced a new integration with Thumbtack. The integration expands upon the more than 23,000 recommended service providers already listed in HomeBinder.
eNewsChannels NEWS: -- It's no secret that both the COVID-19 pandemic and the volume of unemployment is still causing a disturbing amount of damage across Washington state, says Trusted Plumbing and Heating. With over 100,000 residents in King County still collecting unemployment, thousands of businesses are at risk of closing their doors - simply because they can't get people to work.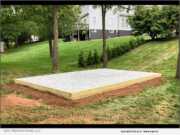 eNewsChannels NEWS: -- Site Preparations, LLC, a garage and shed foundation installation company headquartered in Gap, PA, has been named to Inc. Magazine's 2021 Inc. 5000 list of the fastest-growing privately-owned companies in the United States. The company was ranked #3119 on the list with a three-year revenue growth rate of 121% for the period from 2017-2020. The company is listed on the Inc. 5000 list under its shortened brand name, Site Prep.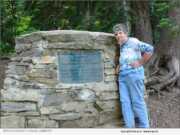 eNewsChannels NEWS: -- This Sunday marks the 70th anniversary of one of the deadliest lightning strikes in the U.S. and the National Lightning Safety Council is recalling the tragic event to spotlight the dangers of lightning, a common, yet underrated weather peril.
eNewsChannels NEWS: -- Bayzi Corporation has developed steam technology needed to quickly fight the spread of viruses like COVID-19 as well as bacteria, fungi, bed bugs and biofilms. They manufacture antimicrobial steam devices that will very quickly eliminate microbes, bugs and also provide a quick way to clean dust and grease. The machines use just water and no chemicals.