Home and Garden News
eNewsChannels NEWS: -- Adult Spotted Lanternfly are swarming area trees in a record-breaking year for the invasive insect. Not only do Spotted Lanternfly pose a risk to the health of trees and plants, they also cause some really gross problems for homeowners.
eNewsChannels NEWS: -- Sunpro Solar announced today that they will be the first solar contractor in the U.S. to install the new series of LG NeON 355 watts solar panels. These new modules are more aesthetically appealing and perform with cutting-edge high efficiency to bring more savings to homeowners.
eNewsChannels NEWS: -- Communities are continuing clean-up efforts following the summer's severe weather events, says Illinois Public Works Mutual Aid Network. This includes an Aug. 10 storm classified by the National Weather Service as a Derecho that produced widespread damage to trees, power lines, buildings, and vehicles from hurricane-force winds and 11 tornadoes.
eNewsChannels NEWS: -- M.G.A. Garage Door Repair Houston TX launched a complete set of garage door installation houston service for any type of garage door. Experienced and skilled technicians will handle the installation service.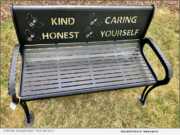 eNewsChannels NEWS: -- Fortin Ironworks was inspired to design this new product because it simply felt that it gives the "right message at the right time." Bees exemplify communities working together and that was the buzz behind its new community "Bee Bench."
eNewsChannels NEWS: -- Crawford Entertainment, producers of the television series "Flip My Florida Yard" are currently searching for Florida homeowners and their family members to be on the show and have a portion of their yard replaced with a Florida-Friendly landscape.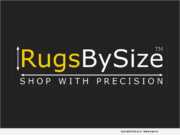 eNewsChannels NEWS: -- It's a common problem for consumers - finding just the right size area rug to fit a specific space. A new website, RugsBySize.com, launched by GetBySize, LLC, solves this problem by aggregating multiple retailers all in one place. Consumers no longer have to visit different retailers to find what they're looking for.
eNewsChannels NEWS: -- The Spotted Lanternfly is a destructive insect that has invaded the Philadelphia area. All winter long, their eggs lay waiting for the warm weather, carefully encased in a protective, hardened layer of secretion. Now that they've emerge as nymphs, it's time to take action!
eNewsChannels NEWS: -- If a homeowner's lawn looks uneven and just plain ugly in some spots, how the grass is being mowed might be affecting its appearance, says Giroud Tree and Lawn. From how to set the mower height to how soon after the rain falls the grass is cut, good mowing practices are important for keeping a lawn looking vibrant, healthy, and green all season long.
eNewsChannels NEWS: -- Garden City Plumbing & Heating is proud to announce that May 31, 2020 marks its 35th year in business serving Missoula and western Montana. Since the company's founding in 1985, Garden City continues to be local and family owned.