Software News and Business Applications News
eNewsChannels NEWS: -- SimpleNexus, developer of the leading homeownership platform for loan officers, borrowers, real estate agents and settlement agents, today announced that Founder and CEO Matt Hansen has been honored by the Mortgage Bankers Association (MBA) as a 2021 Tech All-Star award recipient.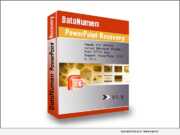 eNewsChannels NEWS: -- DataNumen company, the developer and vendor of top-rated data recovery software, announces the release of an updated version of its PPT. and PPTX. repair tool. DataNumen PowerPoint Recovery 1.9 ensures the quick and exhaustive repair of all presentation elements: slides, layouts, notes, images, 3D models, videos, etc.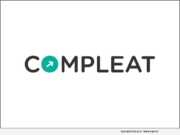 eNewsChannels NEWS: -- Being recognized for its clear commitment to providing superior technology products and solutions to small and medium-size businesses, Compleat Software has joined the Information Technology Alliance (ITA).
eNewsChannels NEWS: -- Today, digital mortgage platform and fulfillment provider Maxwell Financial Labs, Inc. announced that it has partnered with Byte Software, a mortgage loan origination system that streamlines the mortgage production process.
eNewsChannels NEWS: -- Nomis Solutions (Nomis), a global, industry-leading pricing and profitability management solutions provider, announced today the promotion of FinTech expert Joe Zeibert to vice president, head of mortgage product and strategy.
eNewsChannels NEWS: -- Loren Data Corp., a leader in B2B messaging platform technology, announced today that Interlink Commerce, a Boston-area based EDI solutions provider is leveraging its long relationship with Loren Data's ECGrid EDI Network and moving forward with a refined service architecture designed to capture the unique needs of each customer in the ever-growing EDI marketplace.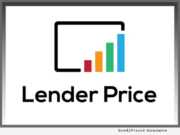 eNewsChannels NEWS: -- Lender Price, a provider of mortgage loan pricing and origination technology, announced today that Provident Funding has joined the Lender Price Marketplace. Provident Funding has been committed to the wholesale channel since inception in 1992. The Lender Price Marketplace user base has doubled over the past 12 months with more than 5,700 brokers.
eNewsChannels NEWS: -- CleverFiles announces the release of their latest update of Disk Drill for Mac. Now the new Disk Drill 4.3 natively deep-scans system drives on Macs powered by Apple's M1 chips without compromising on speed and efficiency of the recovery process.
eNewsChannels NEWS: -- Sales Boomerang, the industry's top-rated automated borrower intelligence and retention system, today announced it has joined the American Credit Union Mortgage Association (ACUMA) as an affiliate member.
eNewsChannels NEWS: -- Top of Mind Networks (Top of Mind) today announced the debut of a bidirectional data connection between Surefire, the number-one platform for automated mortgage marketing, and Salesforce, the world's most popular enterprise CRM.