Software News and Business Applications News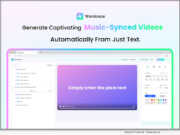 eNewsChannels NEWS: -- Gemoo, the developer of FocuSee, announced the launch of Wordance, a revolutionary AI-powered tool designed to empower users to create captivating music-synced videos and GIFs from plain text effortlessly. Whether for an indie hacker, startup team member, digital marketer, or content creator, Wordance is the go-to solution for generating attention-catching promo videos that resonate with the target audience. What's better, it's completely free for everyone to use.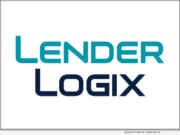 eNewsChannels NEWS: -- LenderLogix, a leading provider of mortgage point-of-sale and automation software for banks, credit unions, independent mortgage banks, and brokers, today announced that Encompass Lending Group, a wholly owned subsidiary of Fathom Holdings Inc. (Nasdaq: FTHM), has selected its streamlined point-of-sale (POS) platform LiteSpeed and QuickQual, a loan origination system (LOS) add-on that allows prospective borrowers and real estate agents to run payment and closing costs scenarios.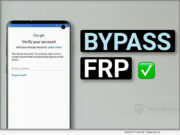 eNewsChannels NEWS: -- If you find yourself locked out by FRP on Huawei and are searching for effective solution how to unlock FRP lock Huawei. Many Huawei users face this problem when they reset their devices or forget their Google credentials. "4uKey for Android is a reliable tool that helps Huawei users bypass Huawei FRP without hassle. It supports all Huawei models and Android versions and is user-friendly," says a Tenorshare spokesperson.
eNewsChannels NEWS: -- Dark Matter Technologies (Dark Matter), an innovative new leader in mortgage technology backed by time-tested loan origination software and leadership, today announced a contract with Lakeland, Florida-based Publix Employees Federal Credit Union (PEFCU). The signing is the first under Dark Matter's new corporate structure and reflects the growing footprint of the company's popular Empower(r) Loan Origination Platform in the credit union sector.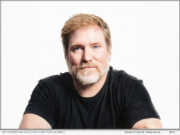 eNewsChannels NEWS: -- FormFree® today announced the appointment of MX Technologies, Inc. (MX) Founder and Executive Chair Ryan Caldwell to its board of directors. Caldwell brings more than 20 years of experience in financial services and fintech, helping organizations around the world harness the power of financial data to improve business and consumer outcomes.
eNewsChannels NEWS: -- Edupoint® Educational Systems, creator of the industry-leading Synergy® Education Platform for K-12 student information and learning management, today announced that Wyoming Public Schools (WPS) has been selected as the recipient of the company's eighth annual Partner for Life Award. Edupoint Founder and CEO Bob Weathers presented the award to Deb Sellers, Data/Training Specialist for WPS, on Nov. 2 at the 2023 Synergy Connect Users Conference in Orlando, Florida.
eNewsChannels NEWS: -- There are a bunch of Pokemon Go fake GPS apps in Google Play but almost none in Apple Store. Well, MocPOGO - a professional software company has a popular Pokemon Go fake GPS app that works on iOS and Android perfectly.
eNewsChannels NEWS: -- Are you wondering how can I play Pokémon GO without walking, as you don't want to leave your couch? The game relies on your phone's GPS to find Pokémon and landmarks, but can you move in Pokémon GO without walking? Yes, you can play Pokémon GO with a Pokémon GO walking hack like Tenorshare iAnyGo without moving a muscle.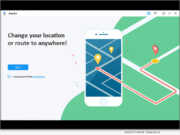 eNewsChannels NEWS: -- How do you define a good Pokemon Go spoofer? I bet the vast majority of users would agree that security and usability must be the two most important factors. But it's undeniably true. Apart from that, some icing on the cake are equally important. iToolab AnyGo is the powerful Pokemon Go spoofing app for iOS and Android.
eNewsChannels NEWS: -- Nowadays, the application of artificial intelligence (AI) technology is gaining widespread attention across various fields, especially in data recovery. Compared to traditional data recovery solutions, AI-powered data recovery not only achieves initial automation but also excels in terms of speed, accuracy, and adaptability.