NEWS: (ANAHEIM, Calif.) Students at an Anaheim High School in California received a hands-on chance to learn the basics of business, community leadership, and the lost art of woodworking with local kitchen-and-bath remodeling company Mr Cabinet Care.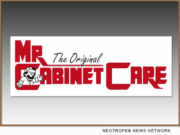 NEWS: (ANAHEIM, Calif.) Mr. Cabinet Care of Anaheim has won 'Best Of Houzz' in Customer Service by Houzz(R), the leading platform for home remodeling and design. The 29-year-old kitchen remodeling company was chosen by the more than 35 million monthly unique users that comprise the Houzz community from among more than one million active home building, remodeling and design industry professionals.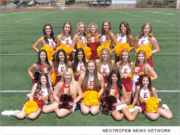 ANAHEIM, Calif. /eNewsChannels/ -- NEWS: Anaheim-based Esperanza High School Cheer and Song Leaders are hosting Team Up for St. Jude Spirited by Varsity - Game Day, a spirit week to raise funds and awareness for St. Jude Children's Research Hospital(R). The Aztec cheer and song teams are enlisting students and fans to help sideline childhood cancer and other deadly diseases by cheering on the Cardinal and Gold at Brea Olinda High Stadium on October 2, 2014, at 7 p.m.
ANAHEIM, Calif. /eNewsChannels/ -- Classes will begin on March 18, 2013 for the New Horizons Photography and Digital Arts Program. 'We are now enrolling students, but seats are limited,' says Cindy Sutherland, Vice President of Career Development. New Horizons of Southern California is a five-campus member of the largest independent IT training system in the world.
ASHEVILLE, N.C. and ANAHEIM, Calif. /eNewsChannels/ -- The Bob Moog Foundation (BMF) will celebrate the indelible nature of the synthesizer pioneer's legacy at the 2013 NAMM Show in Anaheim, Calif. Beginning on January 24, NAMM attendees will have opportunities to see and hear demonstrations of vintage Moog instruments and explore rarely seen archival material from the Bob Moog Foundation Archives.
ANAHEIM, Calif. /eNewsChannels/ -- You can be involved by attending the Annual California Released Time State Conference on August 4, 2012 at Calvary Chapel Costa Mesa. 7:30 a.m. - 5 p.m. with closing banquet to follow at 5:30 p.m. The event is co-Hosted by Santa Ana and Fullerton Released Time Programs.
ANAHEIM, Calif. /eNewsChannels/ -- RoweBots today announced the immediate availability of Unison, an ultra-tiny Linux compatible OS for Renesas Electronics RX microcontrollers. Developers now have the option for Linux-based embedded design when using RX devices. With continued broadening of its ecosystem, Renesas Electronics America continues to provide ease of adoption of RX devices.