Home
Tags
Augmented Reality
Tag: Augmented Reality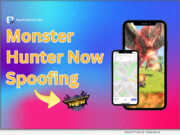 eNewsChannels NEWS: -- MocPOGO, a high-tech software company now supports the popular location-based game, Monster Hunter Now. Players can use MocPOGO to change GPS location on MH Now to hunt more monsters even at home. It supports the latest iOS.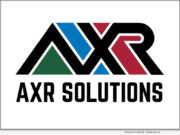 eNewsChannels NEWS: -- The United States Air Force (USAF) has awarded Aero XR Solutions "AXR" a prime contract position on the highly coveted Training Systems Acquisition IV (TSA IV) 10-year indefinite delivery/indefinite quantity (IDIQ) contract in the Unrestricted Pool. AXR Solutions, a dynamic joint venture between Cole Engineering Services, Inc. (CESI), a By Light company, and Specular Theory, is providing the USAF with unparalleled products and support.
eNewsChannels NEWS: -- Etwok Inc, a small team of independent developers behind NetSpot, shares their thoughts about developing software for the new Apple's visionOS. After a few cognitive sessions within our dev team, we are absolutely positive, the new Apple's release can change the way people look at Wi-Fi, quite literally!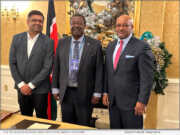 eNewsChannels NEWS: -- Intellimedia Networks, an award-winning leading provider of technology solutions for government, educational institutions, and businesses, is excited to announce the expansion of its operations into Africa with a new presence in Nairobi, Kenya. This move follows several meetings with Kenyan government officials and the Kenyan business community at the U.S.-Africa Leaders Summit in Washington DC on December 13-15, 2022.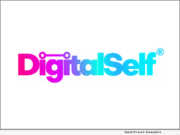 eNewsChannels NEWS: -- DigitalSelf® is pleased to announce that it has partnered with Elo who will serve as DigitalSelf - Automotive's brand ambassador. DigitalSelf will be sponsoring L'Automobile at the Miami International Auto Show October 15-25 and hosting a venue at Art Basel at Supercar Rooms Miami in December.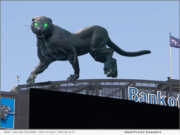 eNewsChannels NEWS: -- When football fans tune in this season to watch their favorite teams play, and marvel at the amazing 3D mixed reality graphics that seem to leap off the field and onto their screens, they won't realize that a Toledo-based company - GPRS, and their latest acquisition, TruePoint Laser Scanning - played a large part in their enhanced fan experience.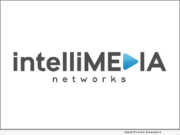 eNewsChannels NEWS: -- Intellimedia Networks, Inc., a Los Angeles based immersive solutions technology company, today announced that certain of its IP has been acquired by Frontera Group, Inc. (OTC Pink: FRTG) ("Frontera" or "the Company"), a Dallas, Texas based technology-focused strategic acquirer of revenue-generating companies and intellectual property (IP), as part of its multi-part strategy to make further acquisitions from Intellimedia's suite of technology solutions.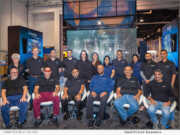 eNewsChannels NEWS: -- Domotics RE-Technologies, LLC ("Domotics") is a real estate technology company with solutions that revolutionize how home buyers and sellers interact in the digital world. Domotics was nominated for the prestigious Residential Systems 2022 Picks Awards at the CES show in Las Vegas for its industry-leading solution that promises to advance the real estate buying experience.
eNewsChannels NEWS: -- Cole Engineering Services, Inc. (CESI) a By Light Company, has been awarded a $31.3M contract by the National Spectrum Consortium (NSC) for the Augmented Reality/Virtual Reality (AR/VR) 5G Network Enhancements Prototype Other Transaction Agreement (OTA).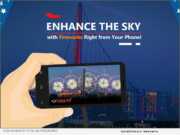 eNewsChannels NEWS: -- Using the free TotalAR app on a smartphone or tablet, you can watch augmented reality fireworks from any location from 9 p.m. to midnight local time on July 4, HoloPundits announced today. The fireworks display will run 12 minutes and will feature patriotic virtual fireworks and music.