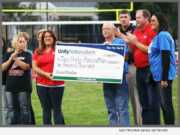 eNewsChannels NEWS: -- The Tipp Pride Association Board of Directors announced today that the organization has received a $100,000 sponsorship from Unity National Bank for the construction of Tipp City's new community stadium. The generous gift will lead ongoing fundraising to support stadium construction.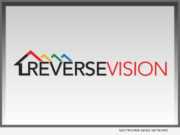 eNewsChannels NEWS: -- The following ReverseVision experts, whose expertise on the Home Equity Conversion Mortgage (HECM) ranges from HUD guideline interpretation to market analysis to education, are available for interviews regarding HUD's planned changes to the HECM program.
eNewsChannels NEWS: -- DIB Funding, Inc.'s DIBCOIN was highlighted on "New To The Street" on the Fox Business Network. CEO Adam Petty's interview aired on Sunday, August 20 in which he shared the exciting vision, and business plan for DIB Funding and for its crypto-currency DIBCOIN. The show "New To The Street" has a six year history and DIB Funding, Inc., the developer of DIBCOIN, is the only crypto currency company that has ever been interviewed by them.
eNewsChannels NEWS: -- DIB Funding, Inc., the developer of DIBCoin, has hired Ambisafe, Inc. to create DIBCOIN 2.0 on the Etherium blockchain and to update our DIB Wallet. Public coin holders as of the exchange date will receive an exclusive exchange rate of two for one (i.e., 2 DIBCOIN 2.0 for every 1 DIBCOIN they hold). This will result in a 100-percent increase in the number of DIBCOIN held by each coin holder.
eNewsChannels NEWS: -- DIB Funding, Inc. started DIB Nation to build a digital economy centered around DIBCOIN. The new custom website at DIBNation.com will be the hub of the DIB economy. The backbone of DIB Nation is our DIB Affiliate program.
eNewsChannels NEWS: -- Mortgage Capital Trading, Inc. (MCT), a leading mortgage hedge advisory and secondary marketing technology firm, announced that its COO, Phil Rasori, is scheduled to speak on a panel session hosted by Advantage Systems, Inc. at its third annual Accounting for Mortgage Banking (AMB) user conference.
eNewsChannels NEWS: -- DIB Funding, Inc. has signed a contract with FMW Media Corp., the producers of the business show "New To The Street." FMW Media's hosts will interview members of DIB Funding, Inc.'s management team monthly to discuss the ongoing developments of DIBCOIN. Their business show, "New to the Street," airs on the Fox Business Network and ION TV with 95 million viewers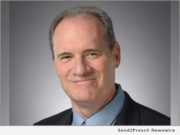 eNewsChannels NEWS: -- Mid America Mortgage, Inc. (Mid America) announced today it has purchased the eNote from North Carolina's first eMortgage transaction. The transaction, which was completed entirely electronically on May 5, was a refinance for a property in Winston-Salem and was executed by Hickory-based North State Bank. Upon completion of the closing, Mid America was able to purchase the resulting eNote within one business day after receiving the final loan package.
eNewsChannels NEWS: -- DIB Funding, Inc. today announced the Company has signed a recognized entrepreneur with a keen eye on acquisitions and mergers, Dr. Cheikh Mboup, to the Company's Advisory Board. He will immediately begin integrating DIBCOIN into the Point of Sale (POS) systems in up to 500 brick and mortar stores.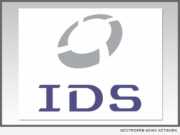 eNewsChannels NEWS: -- Mortgage document preparation vendor International Document Services, Inc. (IDS), announced its Uniform Closing Dataset (UCD) XML file has been certified to meet all UCD requirements by both Fannie Mae and Freddie Mac ahead of the GSE's September 25 deadline for UCD delivery. To have its UCD XML file certified by the GSEs, IDS underwent an extensive testing process to ensure the dataset was delivered in a GSE-acceptable format.