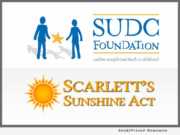 eNewsChannels NEWS: -- The SUDC Foundation is pleased to support Scarlett's Sunshine on Sudden Unexpected Death Act, legislation introduced by U.S. Senators Bob Casey (D-PA), Johnny Isakson (R-GA), Sherrod Brown (D-OH), and U.S. Representatives Gwen Moore (WI-04), Tom Cole (OK-04) and Jaime Herrera Beutler (WA-03) to combat Sudden Unexplained Death in Childhood (SUDC) and Sudden Unexpected Infant Death (SUID).
eNewsChannels NEWS: -- California Assembly members gave a standing ovation and warm welcome to Sikh American guests at the California State Assembly (August 21, 2018), says The Punjabi American Heritage Society. The Assembly unanimously passed resolution ACR 267 declaring the month of November as Sikh Appreciation and Awareness Month.
WASHINGTON, D.C. /eNewsChannels/ -- NEWS: According to the SUDC Foundation, every year approximately 30,000 families in the U.S. are affected by Stillbirth, Sudden Unexpected Infant Death or Sudden Unexplained Death in Childhood (SUDC). SUDC is defined as the sudden death of a child greater than 1 year of age that remains unexplained after a thorough case investigation, including performance of a complete autopsy, examination of the death scene, and review of the child's medical history.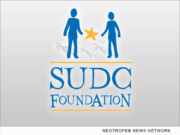 WASHINGTON, D.C. /eNewsChannels/ -- NEWS: The SUDC Foundation applauds the Senate's Health, Education, Labor and Pensions (HELP) Committee on their passage of the Sudden Unexpected Death Data Enhancement and Awareness Act (S.2746/H.R.669).
FRESNO, Calif. /eNewsChannels/ -- NEWS: The Central Valley Tea Party, in conjunction with Merced Tea Party, North Valley Patriots, Mariposa Tea Party, Bakersfield Tea Party, Tehachapi Tea Party and Central Coast Freedom Rallies, has issued commendations to Calif. Congressmen Tom McClintock and Jeff Denham and censures to Congressmen Jim Costa, Kevin McCarthy, Devin Nunes and David Valadao based on their votes on H.R. 2775, the 2014 Continuing Appropriations Act.
CONCORD, Calif. /eNewsChannels/ -- Gold Pan California, a gold mining supply shop and headquarters for California suction dredge miners, recently got a boost from Washington DC: Congressman Tom McClintock (R-CA) is mad as hell and wants Governor Brown's assistance to squash 2 paragraphs of impending legislation which, if enacted, will kill the California suction gold mining industry.