Home
Tags
Carbon sequestration
Tag: carbon sequestration
eNewsChannels NEWS: -- Jonathan Grammer, CEO of U.S. Carbon Capture, will present on the issue of Carbon Capture and Storage to Texas land and mineral rights owners November the 18th in Austin, Texas. The presentation will be part of the 7th Annual Land and Mineral Owner's Symposium hosted by Austin law firm Graves, Dougherty, Hearon & Moody.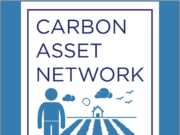 eNewsChannels NEWS: -- Carbon Asset Network (CAN) announces that Oklahoma-based Wurtz & Associates will provide oversight and facilitation of the blockchain-based "smart contracts" related to the recently revealed initiative by CAN. Through an innovative protocol, this process tokenizes land resources for carbon sequestration and protection of the soil and water resources.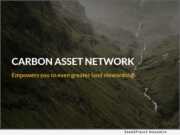 eNewsChannels NEWS: -- Two innovative Cheyenne-based companies, the agricultural Carbon Asset Network and blockchain consultancy group Ember Labs have joined forces to create the new pathway for carbon sequestration and improving air quality by using the power of blockchain. This new model is designed to be a private enterprise alternative to Cap and Trade methods, which have not proved successful since its inception in 2009.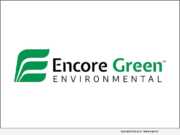 eNewsChannels NEWS: -- Encore Green Environmental names Texas based G-Force to re-furbish the legacy Nomad water treatment technology units to become the improved NOMAD Excel™. Encore Green is an agriculture company dedicated to applying by-product water to beneficial use for agriculture and carbon sequestration.
eNewsChannels NEWS: -- The AGCO Challenge at the eighth World Agri-Tech Innovation Summit was this: New sensing, measurement and edge computing technologies to monetize soil insight and carbon sequestration. And, EarthOptics rose to the occasion.