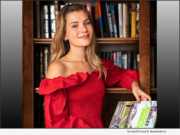 eNewsChannels NEWS: -- Just in time for National Bullying Prevention Month, "Mr. Gringle's Magical Wheelchair" (ISBN: 978-1612543154) by Natalie Gonchar, is a new book scheduled to release on September 24, 2019. The book has already won the Gold Mom's Choice Award.
eNewsChannels NEWS: -- Who doesn't love a good buried treasure tale? And this one is even more intriguing because it's the combined effort of a grandfather and his grandson. Co-authored by Patrick Carberry and his sidekick, 7-year old Christian Patrick, "PaPa and Christian's Great Adventures: The Treasure Awaits" (ISBN: 978-1483480923), is written in a way that encourages kids to spend quality time with their grandparents.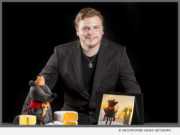 eNewsChannels NEWS: -- Bestselling children's author Aaron Ozee is interested in more than just writing great fiction, he's interested in leaving an impact on readers everywhere. For that reason, Ozee has partnered with his publisher, Lulu Press, in order to donate 100% of all proceeds from his latest bestselling children's book, "Regulus" (ISBN: 978-1387010790), for the period of December 1, 2017 to January 1, 2018.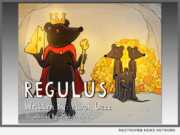 eNewsChannels NEWS: -- High quality fiction for children can be an impossible niche to satisfy and that is why Aaron Ozee, bestselling author of "My Darling Child Shiloh," has been gathering so much attention. Ozee's work with "My Darling Child Shiloh" garnered near universal praise when it was released in 2016. Ozee, a prolific author with 10 other pieces of work under his belt, immediately seized upon this success in order to develop his most ambitious project yet: "Regulus" (ISBN: 978-1387010790).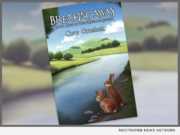 eNewsChannels NEWS: (GREEN BAY, Wis.) -- Manifestation Machine, a global personal growth and development brand, has announced the release of "Breaking Away: Book One of the Rabylon Series" (ISBN: 978-1946029003), the debut, middle grade fiction novel from Cory Groshek, a man dubbed a "professional plaintiff" by the Milwaukee Journal Sentinel who, in early 2015, filed three Class Action lawsuits over alleged violations of the Fair Credit Reporting Act, including one against cable giant Time Warner Cable.
PORTLAND, Ore. /eNewsChannels/ -- NEWS: Journey Books, LLC, today announced release of 'Going to Bed is Easy Now' (ISBN: 978-0692357842), first in series of illustrated children's books by Doris and Maritsa Bowman. Written in both English and Spanish editions, the book is designed to ease the stress of everyday activities that create chronically challenging behaviors in typically developing children.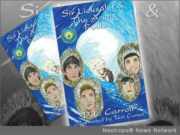 SANTA CLARA, Calif. /eNewsChannels/ -- NEWS: A new Children's Chapter Book, 'Sir Licksalot and The Arctic Fools' (ISBN: 978-1629076713), by author D.L. Carroll, officially releases with honors, awards, and 5 Star Reviews! This fast paced epic adventure will melt your heart, make you sweat, and give you goose bumps.
SAN FRANCISCO, Calif. /eNewsChannels/ -- NEWS: Connie Tamaddon, author of 'Surprising Silhouettes' (ISBN: 978-0977801831) today announced release of 'Surprising Silhouettes 2' for Apple iPad. Tamaddon, a respected photographer, has a repeat performance with her unique use of light properties and shadows to create a clever read-out-loud guessing game that illustrates that not everything is as it first seems.