Home
Tags
Community Redevelopment Agency
Tag: Community Redevelopment Agency
eNewsChannels NEWS: -- RMA is proud to announce that their city clients won three of the fourteen awards bestowed by the Florida Redevelopment Association, including the prestigious President's Award. RMA provides staffing services for the West Palm Beach CRA and provides economic development and real estate consultancy services for the City of Deltona. The FRA award ceremony was presented virtually on November 19, 2020.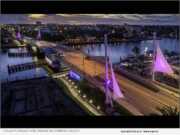 eNewsChannels NEWS: -- The Pompano Beach CRA is proud to announce that the Atlantic Boulevard Bridge Enhancement is the 2020 winner of the Best Transportation Transit Enhancement category at the annual Florida Redevelopment Association (FRA) Awards, which were bestowed November 19, 2020.
eNewsChannels NEWS: -- The Pompano Beach CRA is proud to announce their new marketing campaign, "Love Always, Pompano Beach." The all-encompassing annual program will feature local businesses located in the East CRA District, sharing special offers and experiences to attract residents and non-residents alike.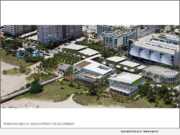 eNewsChannels NEWS: -- While other cities around the country are considering raising taxes, or already have, in response to budget shortfalls due to COVID-19, the Pompano Beach CRA has announced that residents of the City of Pompano Beach are experiencing one of the lowest tax rates in Broward County according to the recently released 2021 millage rates.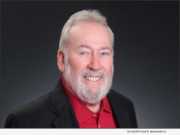 eNewsChannels NEWS: -- RMA is pleased to announce that real estate expert Bill Dehlinger has joined the team to lead the firm's real estate projects in Central Florida. Dehlinger, who is currently the Florida Vice President of Operations for the CCIM Institute in Florida, will be focusing on several major projects for city and private clients including Deltona and Winter Park.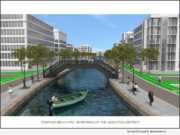 eNewsChannels NEWS: -- The City of Pompano Beach and Pompano Beach CRA have opened a new opportunity for all real estate brokers in the municipality's pursuit of a master developer for the City's Downtown and Innovation District. A 2% commission is in play for the transformative project, one of the last of its kind in the South Florida market.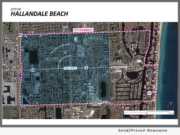 eNewsChannels NEWS: -- Redevelopment Management Associates (RMA) has been selected by the City of Hallandale Beach and the Community Redevelopment Agency (CRA) to create a new vision plan for the City and to update the CRA plan in order to stimulate economic development activities, attract investment and spur redevelopment/revitalization.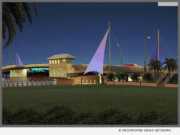 eNewsChannels NEWS: -- The Pompano Beach CRA is proud to announce the "groundbreaking" ceremony for the new Atlantic Boulevard Bridge. The marine-themed event will eschew the typical shovel in the ground for something "reel" fun. The new look for the bridge has been designed by Currie Sowards Aguila Architects and will be built by Burkhardt Construction. The public is invited to attend the ceremony which will feature speeches by company officials and local dignitaries.