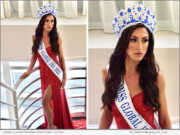 eNewsChannels NEWS: -- Last weekend, Danielle Alura of Miami was crowned Miss Global USA 2023 in Orlando, Florida. She will go on to compete on the world stage representing the USA for the chance to win the title of Miss Global 2023. She had interviewed for Miss Florida Global USA this year and earned the state title before competing in the 2023 Miss Global USA pageant.
eNewsChannels NEWS: -- "There is no excuse for single use," claims Danielle Alura, Elite Miss Pennsylvania. With all the various ways we create waste in our daily lives, our businesses, and our government, the tourism industry is one of the most wasteful veins of our society. While hotels have many ways they create waste, Danielle Alura decided to focus on the plastic waste we luxuriously call toiletries; the little convenient bottles we love to use, toss and forget about.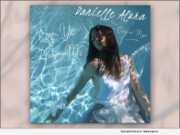 eNewsChannels NEWS: -- Who doesn't like watching fluffy polar bears, monkeys in natural hot springs, and koalas? Custom couture made out of single use objects? The official music video for "Can You Hear Me" By Danielle Alura is very eye-catching and creates an amazing picture for Mother Earth; fluffy, fashionable and factual all at the same time.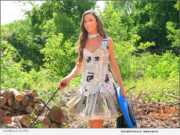 eNewsChannels NEWS: -- Danielle Alura, Elite Miss Pennsylvania, received the 2020 Olive Branch Certificate of Recognition from the Coalition for Peace Action for her efforts against climate change, to build a green economy. One of the achievements this year was Danielle held a socially distanced green talk outside Philly for hotel owners.