eNewsChannels NEWS: -- At a time when various governments and health bodies are still figuring out the different modes of transmission of novel coronavirus 2019, there are some spelled out precautions for which there is a universal consensus, says HexGn research. One of them is to avoid contact with the objects, people, surfaces, et al.
eNewsChannels NEWS: -- After, Inc., the global leader in Warranty Marketing and Analytics Solutions since 2005, just announced the launch of QuickReg(TM) 2.0, the next iteration of its smart registration solution. QuickReg, launched in March 2019, helps manufacturers drive higher registration rates by making product registration quick, easy and convenient for consumers through their preferred channel of choice
eNewsChannels NEWS: -- AmericaSCORES Bay Area, the award-winning nonprofit that has been studied for its proven benefits to student learning, health, and social-emotional skills of over 2,000 low-income youth, has partnered with blockchain technology and design firm Totem Block and BitPay, the largest global blockchain payment provider, to become an early adopter in accepting cryptocurrency donations.
eNewsChannels NEWS: -- Fanplayr, a leader in targeted ecommerce conversion solutions, announced it has opened a new corporate hub in Mexico City. Located in the prestigious Polanco district, Fanplayr's headquarters for Latin America (LATAM) has been in operation since September.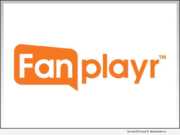 eNewsChannels NEWS: -- Fanplayr, the leader in targeted, real-time e-commerce conversion solutions, announced today the creation of a focused system of software providing real-time, actionable behavioral data, called Behavioral Data Hub.
eNewsChannels NEWS: -- Yoodlize, a Provo-based startup, has launched a rental platform that allows people to easily find and rent all types of items from other users of the app. The Yoodlize app also provides a safe and convenient peer-to-peer rental transaction system for individuals who want to earn money renting out their things to people in their local communities.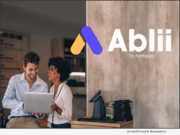 eNewsChannels NEWS: -- Ablii by nanopay, a self-service online payments platform for businesses, is proud to announce its expansion into the U.S. market. Now businesses can send domestic payments in the U.S. and Canada, and cross-border payments between the two countries.
eNewsChannels NEWS: -- ShopMyCause, a socially conscious e-commerce start-up, has launched in Virginia this month with a unique model that connects local businesses and customers to raise money for community organizations serving kids.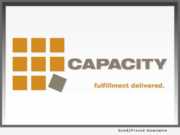 eNewsChannels NEWS: -- Capacity LLC, trusted leaders in order fulfillment, e-commerce, and EDI solutions, has launched a revitalized online portal to serve its clients. Capacity's new client portal gives managers instant access to the data they need to make crucial decisions and act on customer concerns in a timely manner
eNewsChannels NEWS: -- Capacity LLC, trusted leaders in order fulfillment, eCommerce, and EDI solutions, has confirmed two key appointments for the company, with a new Chief Operating Officer, Josh Krueger, and Nick Curattalo coming on as Head of Partnerships.