eNewsChannels NEWS: -- Capacity LLC, trusted leaders in order fulfillment, e-commerce, and EDI solutions, has confirmed that it passed another significant fulfillment milestone during the 2018 peak season, as the company processed its 20 millionth order.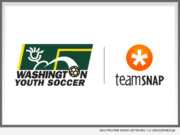 eNewsChannels NEWS: -- TeamSnap, the household name in integrated sports management, announced today it has partnered with Washington Youth Soccer (WYS), the governing body for all levels of youth soccer in Washington state. The new partnership makes TeamSnap the official team and sports organization management platform of WYS.
eNewsChannels NEWS: -- heymate, the portable deal-closing tool, which allows workers in the gig economy to create, negotiate and settle offer-for-work contracts in under 20 seconds on any non-transactional marketplace, proudly announced the appointment of a new board member and two strategic advisors.
eNewsChannels NEWS: -- NotaryCam(R), the leader in online notarization and the original provider of mortgage eClosing solutions, today announced it has completed the first remote online closing (ROC) for a purchase and sale transaction in Virginia in conjunction with Stewart Title(R).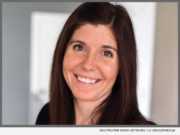 eNewsChannels NEWS: -- TeamSnap confirmed today the company will be expanding its popular payments solutions platform to better serve the growing demand from sports and recreation clubs, leagues and teams. Effective immediately, TeamSnap Payments will be a core pillar on the leading sports management platform.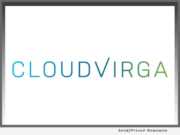 eNewsChannels NEWS: -- Cloudvirga(TM), a leading provider of digital mortgage software, today announced its Cloudvirga Mobile POS, a mobile-first mortgage point-of-sale solution tuned to serve the needs of loan originators and homebuyers in a purchase mortgage market.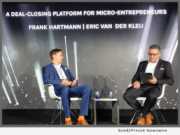 eNewsChannels NEWS: -- Heymate, a deal-closing platform which will allow micro-entrepreneurs to easily create, close and administer secure professional contracts within 20 seconds, launched their testable product on Sept. 5, 2018, available via invitation on Android and iOS smartphones. The heymate app is the first product of the heymate platform, which is operated by Blockchain Applications AG.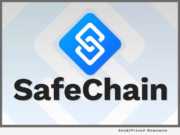 eNewsChannels NEWS: -- SafeChain, the industry leader in wire fraud prevention software for land title, announced today it has successfully facilitated the sale of 36 forfeiture properties via blockchain. The transactions, which were completed on Tuesday in partnership with the auditor's office in Franklin County, Ohio, marks the first instance in the U.S. of a state government using blockchain to legally record the transfer of property deeds.
eNewsChannels NEWS: -- Whiteflash Inc., specialists in ideal diamonds and fine jewelry, announced today an innovation in jewelry protection having just completed implementation of a ground-breaking program provided by JM Care Plan, Inc., a member of the Jewelers Mutual Group. The plan is the first to be rolled out by an e-commerce company and provides comprehensive jewelry care for three years from the date of purchase.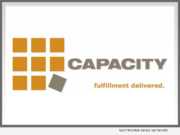 eNewsChannels NEWS: -- Capacity LLC, trusted leaders in order fulfillment, e-commerce, and electronic data interchange (EDI), has partnered with the robotic piece-picking experts at RightHand Robotics. The collaboration will integrate the Massachusetts-based company's RightPick automation system into Capacity's fulfillment solution offering, creating a new competitive edge for its clients.