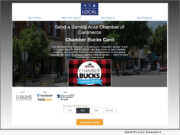 eNewsChannels NEWS: -- In pandemic years 2020 and 2021, more than 100 of Yiftee's almost 400 communities who use its Community eGift Card platform ran dedicated gift card grant or bonus programs to benefit their small businesses, helping them stay afloat. Who were the "hometown heroes" that sponsored these programs during tough times, and continue to do so?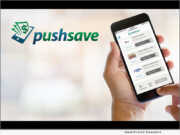 eNewsChannels NEWS: -- PONY Baseball and Softball and PushSave are proud to announce their three-year partnership. PushSave will serve PONY Baseball and Softball over the next three years as its managed services fundraising solution. Through this partnership, PushSave will provide PONY Baseball and Softball along with its member associations and clubs the opportunity to capitalize on PushSave's innovative way to raise money.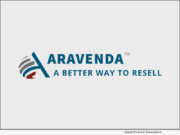 eNewsChannels NEWS: -- Aravenda Global Resale Technology, a U.S.-based consignment software company, speaks to the exponential growth of new resellers as the Great Resignation continues - a mass exodus of employees that began in 2020 during economic uncertainty.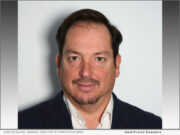 eNewsChannels NEWS: -- Fanplayr, a global leader for e-commerce intelligence solutions, continues to expand its presence in the European market with the opening of a new office in Spain, with the goal of promoting brands that operate in retail, tourism, telecommunications, automotive, banking, energy, insurance and entertainment.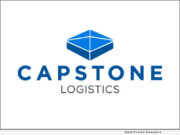 eNewsChannels NEWS: -- Capstone Logistics, a leading provider of end-to-end supply chain solutions, has announced the launch of CapstonePay, a remote payment system that enables truck drivers delivering into Capstone-supported facilities to electronically pay for unloading services without leaving their cab.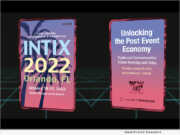 eNewsChannels NEWS: -- Weldon, Williams & Lick, Inc. (WW&L), a visionary provider of ticketing and custom security printed solutions, has partnered with Project Admission to offer digital commemorative tickets to new and existing clients. The longtime global leader in commemorative ticketing, WW&L has tapped Project Admission to help seamlessly expand their offerings into the digital realm.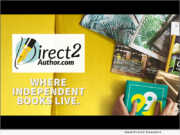 eNewsChannels NEWS: -- The self-publishing book industry's exponential growth has taken the world by storm. Opening doors once closed to unknown writers, self-publishing creates an alternative - some may say disruptive - option for writers with a small fan base to share their work and build brand awareness on a global scale. Empowered by the popular do-it-yourself movement, a new direct-to-customer bookselling platform, Direct2Author.com, launched in December.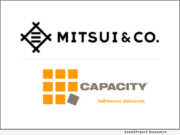 eNewsChannels NEWS: -- Capacity LLC ("Capacity"), a leading technology-driven provider of eCommerce and retail fulfillment, announced today that it has entered into a strategic partnership with Mitsui & Co. (U.S.A.), Inc. ("Mitsui USA"). Mitsui USA is a wholly-owned subsidiary of Mitsui & Co., Ltd., one of the most diversified and comprehensive trading, investment, and service enterprises in the world.
eNewsChannels NEWS: -- Fanplayr, a leader in SaaS and online behavioral personalization, announced the hiring of Jack Hallahan as Vice President of Sales for the U.S.; David Ticconi as Managing Director for Australia and New Zealand; and promoted Mariano Tripiciano to Managing Director of the Americas.
eNewsChannels NEWS: -- Fanplayr, the global leader for e-commerce intelligence solutions, including a patent for Segmentation as a Service, urges businesses to prepare now for tech changes that will impact holiday sales during this pivotal year particularly with Deloitte forecasting an 11 to 15% increase in 2021 holiday e-commerce sales.