Home
Tags
Facilities and Building Maintenance
Tag: Facilities and Building Maintenance
eNewsChannels NEWS: -- The City of Vandalia in Ohio is taking steps to improve energy efficiency-and reduce its utility bills by an anticipated $12,000 a year-by upgrading its lighting systems in partnership with Energy Optimizers, USA.
eNewsChannels NEWS: -- Prestigious South Florida Mold Removal Co., Miami Mold Specialists, Acquires State of the Art Fogger Tech. Specifically Designed for Attic, Crawlspace, and Maritime Mold Remediation and Disinfecting.
eNewsChannels NEWS: -- High tech South Florida based mold removal company, Miami Mold Specialist, invests into advanced anti-cross contamination and personal protection systems. Cross contamination is one of the biggest unspoken concerns among indoor environmental and mold remediation companies.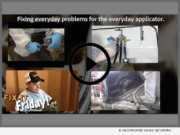 eNewsChannels NEWS: -- SprayWorks Equipment Group, LLC, a spray foam and coatings equipment company, has launched a new video series for contractors. The new series of short videos, aptly named "Fix-It Friday," is hosted by polyurethane equipment experts with decades of experience: John Davidson and Dave Penta.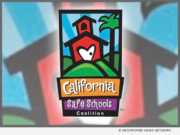 eNewsChannels NEWS: -- California Safe Schools celebrated the outstanding efforts of more than 800 Los Angeles Unified School District (LAUSD) Plant Managers and their supervisors at four luncheons honoring elementary, middle school, and high school Plant Managers for their exceptional efforts in implementing the most stringent school pesticide policy in the nation for the past 20 years.
eNewsChannels NEWS: -- Eco-friendly mold inspection, mold removal, and indoor environmental service provider in South Florida, Miami Mold Specialists, continues to enhance service offerings, updates HVAC mold removal protocols with new line of high tech equipment.
eNewsChannels NEWS: -- South Florida mold removal co., Miami Mold Specialist, integrates state of the art robotics into new line of upgraded mold inspection and mold removal equipment. Cutting edge robotics and mold inspection? Remaining on the edge of technological innovation within the indoor air quality and mold remediation industries is what Miami Mold Specialist well specializes in.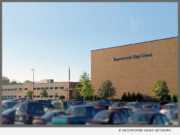 eNewsChannels NEWS: -- Beavercreek High School earned the first milestone award in the Healthy Schools Challenge, a component of the Bring Your Green Challenge 2.0 that is sponsored in part by Energy Optimizers, USA. More than 207 locations, including businesses, school districts, nonprofits and other organizations, are participating this year.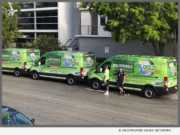 eNewsChannels NEWS: -- Miami mold removal company, Miami Mold Specialist, shines as go-to source for mold, indoor air quality, and other related indoor environmental services. Miami Mold Specialist has been making waves all across South Florida. Featured in over 15+ local newspapers, numerous other local and national print and digital news outlets, has hundreds of positive reviews on popular social media outlets.
HAMILTON, Ohio /eNewsChannels/ -- Innovative Energy Solutions (IES), a Building Control Systems and HVAC service provider in the Cincinnati area, announced that the company celebrated its 10-year anniversary on December 2, 2012.