Home
Tags
Facilities and Building Maintenance
Tag: Facilities and Building Maintenance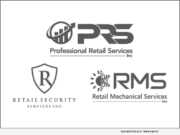 eNewsChannels NEWS: -- Professional Retail Services (PRS), Retail Security Services (RSS), and Retail Mechanical Services (RMS) are affiliated national facility service companies based in Long Island. The three entities have teamed up for the fourth year in a row to honor their tradition of giving back to the community.
eNewsChannels NEWS: -- Darin Gross of Turner Sanitation is an entrepreneur who has spent his career finding the right companies to invest in at the right time. But when he bought a sanitation company at the beginning of 2020, he had no idea how the COVID pandemic would put him on a fast track to re-tool a business he was just beginning to learn.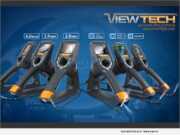 eNewsChannels NEWS: -- As video borescopes are increasingly used as a visual inspection tool, ViewTech Borescopes VJ-3 video borescope is reputably one of the most desired tools to own. From family-owned businesses to Fortune 500 corporations, each day thousands of users rely on their VJ-3 to improve maintenance, inspection and repair processes.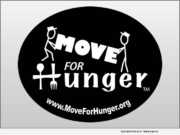 eNewsChannels NEWS: -- Chadwell Supply, a trusted MRO source of maintenance supplies for multi-family properties and Move For Hunger, a national hunger relief non-profit organization, have announced a new partnership that will help provide much-needed assistance to food banks across the United States.
eNewsChannels NEWS: -- Florida Gators Sports Properties, on behalf of the University Athletic Association (UAA), today announced a new relationship with The Libman Company, a family-owned business that has been making quality cleaning tools since 1896.
eNewsChannels NEWS: -- As the State of Michigan begins to allow the opening of its private parks and camping facilities, the biggest question people are asking post-COVID is "how safe are the bathroom facilities at these parks and campgrounds?" While Turner Sanitation can't answer that question for all re-opening parks and campgrounds, it CAN answer that question for those facilities using Turner portable facilities and sanitation services.
eNewsChannels NEWS: -- As Michigan envisions a day soon when coming out of the COVID-19 crisis means seeking normal in a climate that is anything but, there will be a number of services and businesses in very high demand. But the crisis has thrust to the forefront some companies, like Turner Sanitation, whose role in our communities have been enhanced by the needs we'll have in Michigan's new normal.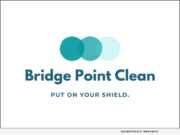 eNewsChannels NEWS: -- Bridge Point Clean, a professional disinfection services and products company, today announced they have received strong praise for their successful disinfection service on Delaware Psychiatric Center of Delaware Health and Social Services.
eNewsChannels NEWS: -- Executive Commercial Cleaning has again reiterated their goal of keeping the people and businesses in and around Orlando, Florida safe with the use of the latest cleaning techniques and disinfecting process, particularly with the emergence of the coronavirus. Over the years, Executive Commercial Cleaning has constantly demonstrated their dedication to ensuring the safety and hygiene of clients across Orlando and surrounding areas.
eNewsChannels NEWS: -- Capital Industries, a leading non-slip floor coating manufacturer, works with industrial companies on selecting the right floor coating. After years of impact and daily use, floor coatings can wear down. Without the protective coating, industrial floors are easily damaged by foot and vehicle traffic.