Home
Tags
Government Contracts
Tag: Government Contracts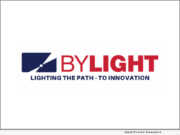 eNewsChannels NEWS: -- On November 9, 2022, Mississippi State University (MSU) and Mississippi Gulf Coast Community College (MGCCC) opened the doors to the Mississippi Cyber Center, a culmination of efforts made possible through the Mississippi Cyber Initiative (MCI). The newly renovated building on the MGCCC Harrison County Campus is the central location for the first phase of this massive commitment to cybersecurity training and knowledge-sharing.
eNewsChannels NEWS: -- Avenu Insights & Analytics (Avenu), the global leader in revenue enhancement and administration solutions for state and local governments, today announced the acquisition of LTAS Technologies Inc. (Harmari®), a leading provider of short-term rental identification, monitoring and compliance software and services.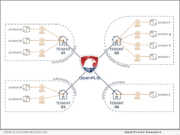 eNewsChannels NEWS: -- The Joint Authorization Board (JAB), consisting of the Chief Information Officers from the Department of Homeland Security (DHS), General Services Administration (GSA), and Department of Defense (DoD), has given Provisional Authority to Operate (P-ATO) as a JAB MODERATE system to Synergetics Inc of Fort Collins, Colorado, and their product OpenFLIS™. This authorizes Synergetics as one of only 52 government-wide FedRAMP cloud service providers.
eNewsChannels NEWS: -- Cole Engineering Services (CESI), a By Light Company, has been awarded an Other Transaction Agreement (OTA) to prototype the United States Army's Soldier Virtual Trainer (SVT). This prototype project award will extend upon the U.S. Army's Synthetic Training Environment (STE) modular open systems architecture to deliver an immersive SVT capability that empowers Soldier-led training at the Point of Need.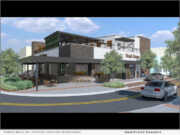 eNewsChannels NEWS: -- The Pompano Beach Community Redevelopment Agency (CRA) is seeking sealed proposals from qualified respondents for the development and operations of a restaurant located in the "Old Town Arts and Entertainment District" in the City of Pompano Beach. The purpose of this Request For Proposal (RFP) process is to select a qualified respondent to design, renovate and construct a new restaurant on this pivotal site.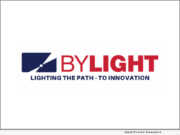 eNewsChannels NEWS: -- By Light Professional IT Services LLC (By Light) has been awarded the My HealtheVet (MHV) Development, Security and Operations (DevSecOps) contract by the Department of Veterans Affairs (VA). Valued at $82M over five (5) years, this contract provides for the continued support and development of VA's Veteran-facing Electronic Health portal.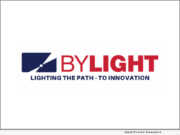 eNewsChannels NEWS: -- The Army National Guard awarded a $2M follow-on contract to By Light Professional IT Services LLC (By Light) and its teaming partner Warhorse Training Solutions. Under this contract, By Light will provide 44 additional Recruiting Experiences to attract and educate young men and women about critical Military Occupational Specialties (MOS).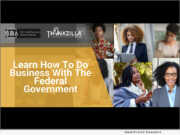 eNewsChannels NEWS: -- Expanding access to more than $500 million in annual contracting, Thinkzilla Consulting and the Arizona District Office of the U.S. Small Business Administration are collaborating to host a special event on "How to Do Business with the Federal Government." The free in-person event takes place May 24 from 10 to 12:30 p.m. and registration is now available.
eNewsChannels NEWS: -- WaveLink, Inc., a woman-owned small business based in Huntsville, Alabama, has been awarded a $46 billion contract from the U.S. Air Force. Specializing in Aviation and Missile Defense programs, WaveLink, Inc. will perform work related to digital and model-based systems engineering, agile processes, open systems architecture, weapons, and enterprise analytics to benefit the Air Force and Eglin AFB.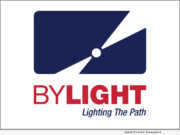 eNewsChannels NEWS: -- By Light Professional IT Services LLC (By Light), as a primary subcontractor to Flatirons Solutions Corporation, a U.S. company, was awarded a contract by the United States Patent and Trademark Office (USPTO) for the Patent Data and Document Management (PDDM) program with a potential value of $1.4 billion.