eNewsChannels NEWS: -- Over the course of its 9 years, Guardian Angels Medical Service Dogs (GAMSD) has grown into one of the largest service dog organizations in the nation. We raise, train, advocate for, and donate these incredible medical service dogs, specifically trained to perform tasks for disabled veterans, first-responders and civilians.
eNewsChannels NEWS: -- Jamaica Cottage Shop, Inc. provides business to consumer wood manufacturing, Internet marketing and online retail. It's also one of the fastest growing businesses according to Inc. 5000. Founded in 1995 by Domenic Mangano, Jamaica Cottage Shop, Inc. is a privately-held company.
eNewsChannels NEWS: -- Guardian Angels Medical Service Dogs, Inc. based in Williston, Florida is proud to welcome Mr. Mike Hudson, Senior Vice President of PNC Bank's Enterprise Transformation Efforts to our Advisory Council.
eNewsChannels NEWS: -- Congresswoman Grace Napolitano (CA-32) presented a Certificate of Congressional Recognition to Gordon Brush President and CEO, Ken Rakusin at a ceremony at the Company's 183,000 square foot manufacturing complex on Thursday, August 30, 2018.
eNewsChannels NEWS: -- Guardian Angels Medical Service Dogs, Inc. is a national 501(c)(3) non-profit, located in Williston, Fla. In June of this year, we paired Parkland School Shooting survivor, Haylee Shepherd with a Medical Service Dog, to cope with the PTSD developed after last year's shooting.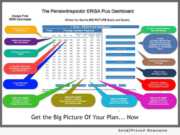 eNewsChannels NEWS: -- National Retirement Programs, Inc. and its wholly owned subsidiary AtPrime Media Services, the creator of PensionInspector.com, introduces "Form 5500 Prestige Vision," an addition to its, super easy to use, replacement for the U.S. Department of Labor's ERISA Form 5500 Download Service "ERISA Plus Dashboard."
eNewsChannels NEWS: -- Gordon Brush Mfg. Co., Inc. announced today that the Company is the 2018 winner of the MADE: In America Award. The award will be presented on July 3 on Capitol Hill in Washington, D.C., to company President and CEO Ken Rakusin. The award will be presented by Congressman and Democratic House Whip, Steny Hoyer (MD-5).
eNewsChannels NEWS: -- It's a fact, says Residents Medical. There's an increasing shortage of primary and specialty care physicians in the U.S. According to new research by the Association of American Medical Colleges, estimates show that by 2030 there could be a shortage of up to 120,000 licensed physicians. Residents Medical is working to help fill the gap.
eNewsChannels NEWS: -- DocMagic, Inc., the premier provider of fully-compliant loan document preparation, regulatory compliance and comprehensive eMortgage services, announced that on Thursday, May 24, the entire company participated in Red Nose Day - an effort to help end child poverty both in the U.S. and in some of the poorest communities in the world.
eNewsChannels NEWS: -- Every year between September and February, thousands of medical school graduates interview for residencies. It's the last stage before a M.B.B.S., M.D., or D.O. degree holder can sit for their Board examinations and practice as a licensed physician in the U.S. This is where Residents Medical comes in - a respected organization that specializes in education, guidance, preparation, consulting and medical residency placement for its students and candidates.