eNewsChannels NEWS: -- Two high school juniors, from low to moderate income families in Santa Ana are about to get a significant boost to their career path from CDF Labor Law LLP, a California-based labor, employment, and immigration law firm who will sponsor them for an eight-week, paid internship. This is CDF's 10th year participating in Project SELF mentoring program of at-risk youth.
eNewsChannels NEWS: -- Retail expert Ms. April Sabral is a coach and entrepreneur with nearly three decades of excellence in global retail leadership among brands such as Starbucks, Apple, Gap, Banana republic and DAVIDsTEA; and is the founder of Retailu. Her new book is 'The Positive Effect: A Retail Leader's Guide to Changing the World' (ISBN: 979-8639638503).
eNewsChannels NEWS: -- Jaliel Thompson, founder and CEO, Thompson J. Enterprises, LLC (DBA Jaliel Thompson Coaching), had so much success with his coaching business that he recently relaunched the brand to meet evolving client needs. As a result, his company is now able to take on larger clients and help them to get faster results.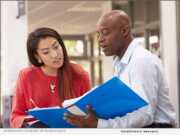 eNewsChannels NEWS: -- This fall, Associated Colleges of Illinois (ACI) is expanding its College-to-Career offerings to include a Career Mentoring Program which matches college seniors with business mentors who will help guide the students as they launch careers.
eNewsChannels NEWS: -- Bunk 57 Ministries has received a $40,126 grant from the Mecklenburg County Juvenile Crime Prevention Council to fund its Youth Discipleship Program for minority youth, young men ages 12-17.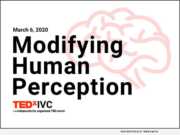 eNewsChannels NEWS: -- Tickets to TEDxIVC have been made available to the public recently. Applications for free tickets are out now, and TEDxIVC will be giving up to 80% of tickets for free. Tickets are also available for purchase to those that want to be guaranteed a seat at the event.
eNewsChannels NEWS: -- Obsessed with sparking change from within, Lesley Nurse found a way to do that and now wants to share her methods with others. She's developed a concept that she's calling "Flareology" and it's designed to help people, primarily women, to claim their power or get it back and make positive changes in their lives.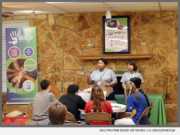 eNewsChannels NEWS: -- Hand Up Network, an East Texas based 501(c)(3) non-profit, today unveiled a catalog of Programs, Services, and Response Teams to bring long-term focus to people in need within our own communities.
WASHINGTON, D.C. /eNewsChannels/ -- Building on seven years of success through women-to-women mentoring, on April 24, 27 emerging leaders from around the world will...
BOSTON, Mass. /eNewsChannels/ -- WomenLEAD, Inc today announced a partnership with Sheryl Sandberg's LeanIn to revolutionize mentorship with a powerful woman-to-women online network. Boston-based WomenLEAD is committed to disrupting and revolutionizing the career mentorship model with an online network and personal advisory board platform, for women by women.