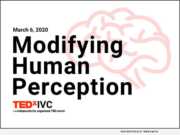 eNewsChannels NEWS: -- Tickets to TEDxIVC have been made available to the public recently. Applications for free tickets are out now, and TEDxIVC will be giving up to 80% of tickets for free. Tickets are also available for purchase to those that want to be guaranteed a seat at the event.
eNewsChannels NEWS: -- Obsessed with sparking change from within, Lesley Nurse found a way to do that and now wants to share her methods with others. She's developed a concept that she's calling "Flareology" and it's designed to help people, primarily women, to claim their power or get it back and make positive changes in their lives.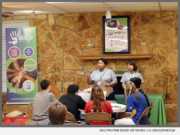 eNewsChannels NEWS: -- Hand Up Network, an East Texas based 501(c)(3) non-profit, today unveiled a catalog of Programs, Services, and Response Teams to bring long-term focus to people in need within our own communities.
WASHINGTON, D.C. /eNewsChannels/ -- Building on seven years of success through women-to-women mentoring, on April 24, 27 emerging leaders from around the world will...
BOSTON, Mass. /eNewsChannels/ -- WomenLEAD, Inc today announced a partnership with Sheryl Sandberg's LeanIn to revolutionize mentorship with a powerful woman-to-women online network. Boston-based WomenLEAD is committed to disrupting and revolutionizing the career mentorship model with an online network and personal advisory board platform, for women by women.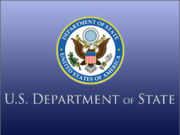 SILICON VALLEY, Calif. /eNewsChannels/ -- Fusing technology with efforts to empower women and girls, the U.S. Department of State announced today that participants of...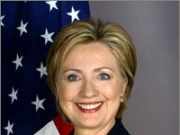 WASHINGTON, D.C. /eNewsChannels/ -- The U.S. Department of State's Bureau of Educational and Cultural Affairs announced today that TechWomen – an international exchange that uses technology as a means to empower women and girls worldwide – is now accepting applications from American women in the technology sector to serve as professional and cultural mentors.