POMPANO BEACH, Fla. -- The Cultural Center of Pompano Beach has announced a call-to-artists and nonprofit cultural organizations. The multidisciplinary venue, scheduled to open in early 2017, is seeking innovators in the visual and performing arts, digital and multi-media, music, dance, and theatre to become part of the Center's "cultural collective."
SAN FRANCISCO, Calif. -- Geek Club Books, Inc., an autism nonprofit, today announced the release of their latest educational webisode, "The Friendship Game" to teach elementary school children how to be good friends to their autistic peers. This is the fourth webisode in the free Bluebee TeeVee autism series for the inclusive classroom featuring an autistic host and a Bluebee Pal co-host (Most Innovative Educational Toy 2016).
FORT BELVOIR, Va. -- Building on the success of its 2015 partnership, CAMMO, the Center for American Military Music Opportunities, is again joining forces with The Collective Sound (TCS) youth music program to offer an exciting summer experience for two children of active duty military personnel. CAMMO is hoping to send one student to TCS' Costa Mesa, Calif., camp and another to the camp in Barcelona, Spain.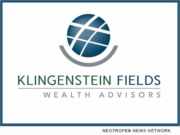 NEW YORK, N.Y. -- Klingenstein Fields Wealth Advisors (KFWA), a leading wealth management firm with approximately $3 billion in assets under management, recently volunteered a day of service at God's Love We Deliver (GLWD), a New York-based charitable organization.
CLEVELAND, Ohio -- Enjoying the great outdoors is one of the many things summer offers, says Project EverGreen. Whether it is hiking or camping at a state or national park, going to your community park for a picnic or simply having fun in your own backyard, enjoying green spaces is a summer ritual.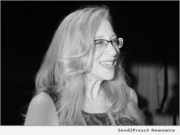 POMPANO BEACH, Fla. -- Alyona Ushe, President & CEO of The Creatives, has announced that Jody Leshinsky is joining the nonprofit organization as the Vice President of Administration. Leshinsky, the former Assistant Director of the Broward Cultural Division, will work closely with Ushe in managing venues including The Pompano Beach Amphitheater (The Amp), the upcoming Cultural Center and other cultural initiatives throughout the City of Pompano Beach.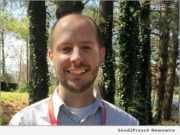 FLAT ROCK, N.C. -- Michael "Mike" Smith, M.B.A., and Certified Health Care Financial Professional (or CHFP), has been named director of finance with Four Seasons Compassion for Life. Smith attributes Four Seasons' leaders for modeling quality personal growth and professional development.