Home
Tags
Pop Culture and Cool Stuff
Tag: Pop Culture and Cool Stuff
CHICAGO, Ill. /eNewsChannels/ -- NEWS: Super Sikh Comics LLC commenced production of issue #1 of their comic book series after successfully launching Issue #0 at C2E2, Chicago. With over 1,200 copies of Issue #0 sold in a single weekend, the immediate success of 'SuperSikh' exceeded all expectations.
MOUNTAIN VIEW, Calif. /eNewsChannels/ -- NEWS: ImmersiON-VRelia, the premier innovator in the HMD Virtual Reality sector, will exhibit at NASA's 75th Anniversary Open House. The event, set for October 18, 2014 at the NASA Ames Research Center in Mountain View, Calif., is expected to draw approximately 120,000 attendees.
LAS VEGAS, Nev. /eNewsChannels/ -- NEWS: TV Star and lead expert of the hit cable television show 'Hoarders,' Cory Chalmers, will be making a special guest appearance at the TICA Cat Show Friday October 3, 4 and 5 in Las Vegas, Nev. Chalmers has been a longtime advocate for animal welfare.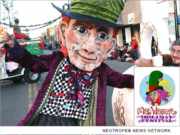 VALLEJO, Calif. /eNewsChannels/ -- NEWS: Down the rabbit hole! The City of Vallejo, Calif. has gone Mad for the month of December 2014 - Mad Hatter that is - with its popular 'Mad Hatter Holiday Festival' that attracts thousands to the historic downtown district with its whimsical and fire-shooting Wonderland recreation that turns the city into a fantasy world for children and adults alike!
ST. PETERSBURG, Fla. /eNewsChannels/ -- NEWS: Cory Allen Contemporary Art (CACA) today announced it will open the doors to its new concept 'The Showroom,' the world's first public relations gallery, this Thursday in the Warehouse Arts District in Saint Petersburg, Fla. The Showroom is a collaboration between the mechanics of public relations (PR) and the traditional characteristics of a fine arts gallery.
KITTY HAWK, N.C. /eNewsChannels/ -- NEWS: New Maritima Press says that John Amrhein, Jr., their author from the Outer Banks of North Carolina, made a surprising discovery while researching his award winning book, 'Treasure Island: The Untold Story' (ISBN: 9780983084303). Father Junipero Serra played a pivotal role in this dramatic true story he has documented with a team of international researchers.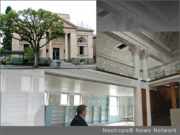 ALAMEDA, Calif. /eNewsChannels/ -- NEWS: After more than a decade of preserving and promoting the game of pinball, the Pacific Pinball Museum (PPM) is excited to announce it has signed a Letter of Intent with the City of Alameda to restore the vacant Carnegie Library as their new home. This magnificent 1902 building has sat vacant since 1998. This location will more than triple the museum's display capacity. The facility will also provide space for community events, classrooms, exhibits and many other expansions.
ALAMEDA, Calif. /eNewsChannels/ -- NEWS: The Pacific Pinball Museum is excited to announce the opening of a new art show celebrating the America's Cup Race with a collection of pinball machines and art featuring sailing and yachting: 'Sailing Through Pinball.'
TORONTO, Ontario /eNewsChannels/ -- NEWS: London Ontario-based tech entrepreneur, David Ciccarelli, CEO of Voices.com, is the very first Canadian to experience Google Glass as a Google Glass Explorer. He joins just 8000 other people around the world as a Glass Explorer, and is only one of eventually three Canadians to sport the 'coolest specs in Canada' as a Google Glass Explorer.
LOS ANGELES, Calif. /eNewsChannels/ -- A nude pregnant sculpture of Kim Kardashian with her belly fully accessible for gallery-goers to rub for 'good luck' is set for L.A. exhibit. The statue joins the celebrity baby sculptures created recently by artist Daniel Edwards; celebrating the beauty of celebrity pregnancy. The work, part of the artist's 'Celebrity Baby Boomer' series that began with the 2006 controversial sculpture 'Monument to Pro-Life,' which depicted a nude Britney Spears giving birth on a bearskin rug, will be revealed at LAB ART Gallery in Los Angeles.