Home
Tags
Renewable energy
Tag: renewable energy
eNewsChannels NEWS: -- Western Machine Works, an engineering-focused equipment service and maintenance provider based in Portland, Oregon is pleased to announce the hiring of Rob Adams as a dedicated Hydro specialist, sales engineer to provide in-depth knowledge and expertise to its hydro clients.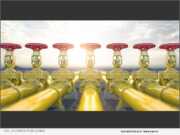 eNewsChannels NEWS: -- The Jacobsen Publishing has launched a hub for tracking the rapidly changing landscape of fuel producers adopting renewables, with a focus on renewable diesel, sustainable aviation fuels and co-processing operations.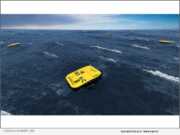 eNewsChannels NEWS: -- Oscilla Power Inc. would like to announce that they are now in the planning stages of a demonstration of their 1MW 'Triton' ocean wave energy system in Southern India. The particular location targeted for this utility-scale project is adjacent to Vizhinjam International Seaport, near Thiruvanathapuram, in the state of Kerala.
eNewsChannels NEWS: -- EPIC Insurance Brokers and Consultants, a retail property, casualty insurance brokerage and employee benefits consultant, announced today the acquisition of After, Inc. - a product warranty analytics firm based in Norwalk, Conn. The Acquisition was made primarily to further strengthen and grow EPIC subsidiary company, PowerGuard Specialty Insurance Services - a renewable energy program manager based in the United States.
SAN FRANCISCO, Calif. /eNewsChannels/ -- NEWS: U.S. inventor Kamen George Kamenov today announced that he has patented a new way to support windmill blades and to triple the amount of energy extracted from the wind. U.S. Patent #8629570 has been assigned to these wind turbine blades with reinforcing, supporting and stabilizing components and enlarged swept area.
DALLAS, Texas /eNewsChannels/ -- Cogent Technology Group, Inc. announced today that the Commercial Services Division of Green Mountain Energy Company has expanded their use of Cogent's Sales Commission Manager (SCM) software product to provide a means of managing the residual sales commissions that flow as ongoing streams of compensation to their independent brokers and sales agents for completed energy-service contracts.
PHILADELPHIA, Pa. /eNewsChannels/ -- The Energy Cooperative, a member-owned nonprofit, announced today the delivery of their 10 millionth gallon of biodiesel blended fuel. The delivery went to Krapf Bus Companies, a local private bus contractor for school districts. These 10 million gallons of biodiesel blends have resulted in the use of nearly 1.5 million gallons of domestically-produced fuel.
eNewsChannels COLUMN: More Prayers Needed for Oceans, Reactors, Floods and 32 US Fires. "A smattering of summer rain boosted firefighters battling the massive forest fire near Los Alamos nuclear reactor." Other News sources said the blaze came 50 ft from the Laboratory that stores America's largest supply of nuclear weapons, along with 30,000 drums of plutonium-contaminated waste stored above ground under fabric tarps, not far from mini fires breaking out within the complex.