Home
Tags
Reports and Studies
Tag: Reports and Studies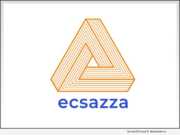 eNewsChannels NEWS: -- Ecsazza, Inc., an innovative Software-as-a-Service (SaaS) provider of digital workflow management (DWM) software, just launched its latest industry research. Its white paper, "The Business Case for Digital Workflow Management Software", discusses the trends driving DWM adoption, why some businesses are still on the fence, and how to choose the right DWM vendor for your organization.
eNewsChannels NEWS: -- Last month, Louisiana Appleseed released its findings on financial stability in low-income and communities of color in its report "A Vicious Cycle: How Predatory Lending and Court Fines & Fees Continue to Trap Communities of Color in Debt."
eNewsChannels NEWS: -- ACES Risk Management (ARMCO), the leading provider of enterprise financial risk management solutions, announced the release of the quarterly ARMCO Mortgage QC Trends Report. The latest report covers both the fourth quarter (Q4) and the calendar year (CY) 2018, and provides loan quality findings for mortgages reviewed by ACES Audit Technology.
eNewsChannels NEWS: -- A just released research paper, by noted economist and author Jay Prag of the Drucker School, finds that the cost of pedestrian injuries and deaths from accidents cost the United States economy more than $60 billion in 2018 alone. According to the research, sponsored by Maglite, the vast majority of accidents and the highest percentage of deaths.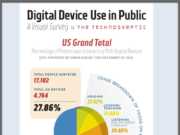 eNewsChannels NEWS: -- More than a quarter of people in America's public places are somehow occupied with digital devices. That's according to a new visual survey by The Technoskeptic. The magazine examined behavior at various urban crossroads across the country, categorizing different modes of digital distraction. The results make up the cover story of their summer issue, available nationally beginning June 24.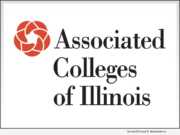 eNewsChannels NEWS: -- At least 23,000 alumni of Illinois independent colleges and universities are working for 145 top employers throughout the state, according to findings from a three-month research project conducted by Associated Colleges of Illinois (ACI). ACI is a Chicago-based nonprofit that serves 27 independent higher education institutions.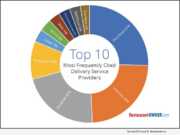 eNewsChannels NEWS: -- RestaurantOwner.com's published results of their 2019 Restaurant Delivery Survey focuses on the growing trend of restaurant delivery and summarizes input gathered from nearly 1,000 independent restaurant owners and operators regarding their experiences with self-delivery and third-party service providers, and their insights regarding restaurant delivery.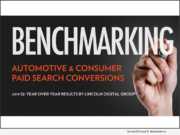 eNewsChannels NEWS: -- Lincoln Digital Group, a marketing and advertising agency based in West Palm Beach, Florida, published a first-of-its-kind benchmark report detailing lead generation for automotive dealers. The report focuses on the first quarter of 2019 and compares it to the same time period in 2018.
eNewsChannels NEWS: -- Today the EraNova Institute issued a business alert: "Showbiz shows a better way to pay." EraNova's Director and author of the report, Dick Samson, says, "For non-employees in entertainment and insurance, getting the money due you has often been a chore. Now, for the likes of Tom Hanks and Lady Gaga, it's more of a breeze; and soon may be for everyone involved in insurance."
eNewsChannels NEWS: -- In December 2018, After, Inc. launched its "Millennials and Extended Service Plans" study, to investigate the attitudes and behavior of Millennials regarding manufacturers' product warranties and Extended Service Plans (ESPs).