Home
Tags
Reports and Studies
Tag: Reports and Studies
eNewsChannels NEWS: -- Shuler Research, a social modeling research group noted for predictions based on public risk tolerance, is studying effectiveness of COVID-19 information and how the public uses it to make strategic decisions.
eNewsChannels NEWS: -- Use of smartphones and other mobile devices in the healthcare setting has skyrocketed over the past decade, but infection prevention protocols designed to keep them clean have not kept pace, says PhoneSoap. In fact, research suggests as few as 13-37% of healthcare providers report regularly cleaning their devices.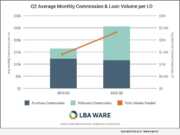 eNewsChannels NEWS: -- LBA Ware, a leading provider of incentive compensation management (ICM) and business intelligence software solutions for the mortgage industry, today released summary statistics on the state of mortgage industry compensation in the second quarter of 2020.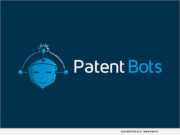 eNewsChannels NEWS: -- Patent Bots today announced its Patent Law Firm Quality Scores, a new ranking of 802 U.S. patent law firms with at least 50 issued patents for the year ending March 31, 2020. Patent Bots downloaded 310,842 publicly available patents from the United States Patent and Trademark Office and then used the company's AI-powered, automated patent proofreading tool to count the number of errors in each issued patent.
eNewsChannels NEWS: -- PHILADELPHIA, Pa., July 2, 2020 (SEND2PRESS NEWSWIRE) -- With Black Lives Matter and other protests against racial discrimination, discussions have broadened to include underrepresentation of blacks in management positions in the workplace. The latest job index data shows black underrepresentation in management occupations has worsened over the past three years, Dr. Nathan Hardy finds.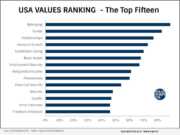 eNewsChannels NEWS: -- Among the 56 core human values that The Valuegraphics Database measures, the average American ranks "Belonging" ahead of "Family" and "Relationships" - a result that reflects the very strong national pride in the U.S.
eNewsChannels NEWS: -- The Northern White Sand Consortium (NWSC), a subgroup of industry participants, formed under the Wisconsin Industrial Sand Association, announced today that a report by Rystad Energy examining 800 Shale Oil wells completed using in-basin sand, across 7 operators in the Permian basin.
eNewsChannels NEWS: -- ACES Risk Management (ARMCO), the leading provider of enterprise quality management and control software for the financial services industry, announced the release of the quarterly ARMCO Mortgage QC Trends Report. The latest report, which provides nationwide loan quality findings based on data derived from ACES Audit Technology covers both the fourth quarter (Q4) and the 2019 calendar year (CY).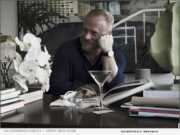 eNewsChannels NEWS: -- During your COVID-19 quarantine, in those Zoom socials, was gin your preferred spirit in your martini shaker? If it was, here's what we know about you and your cohort of gin drinkers, according to The Valuegraphics Database and a new global analysis of what people all over the world care about most - and by extension how they will behave.
eNewsChannels NEWS: -- Clear Realty and their real estate technology division Sell-Star released today an in-depth report on how the economic freefall triggered by fear of death from COVID-19 instantly formed the 2020 Black Hole Recession and now affects Metro Denver home values and the safety of 250,000 or so families and individuals wishing to sell or buy a home over the next two-and-a-half years.