Home
Tags
Surgery and Neurotechnology
Tag: Surgery and Neurotechnology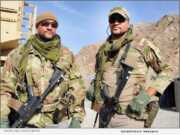 eNewsChannels NEWS: -- Mid-Atlantic Multi-Specialty Surgical Group, L.L.C. (MAMSURG) is announcing that two of their providers, Vince and Vance Moss, Army Reservists, Colonels, and G.H.O.S.T. surgeons for U.S. Special Operations Command, are returning home from Afghanistan in support of Operation Resolute Support following a unique, unprecedented 6 month tour of duty.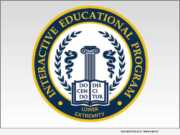 eNewsChannels NEWS: -- Magnifi Group, Inc. and Bespa Global, LLC, co-organizers of the program, announced today that despite the change of date for its 3rd Annual Lower Extremity IEP Fellows, Residents and Young Surgeons Course it is still experiencing record early registration. The course, originally scheduled for May 1-3 will take place from Nov. 6-8, 2020 at The Omni Downtown, Austin, Texas.
eNewsChannels NEWS: -- Magnifi Group, Inc., announced today it is experiencing record early registration for its 10th Annual Spine IEP Fellows & Young Surgeons' Course (Spine Interactive Educational Program). The course will be conducted November 20-22 at The Fairmont Hotel, Austin, Texas.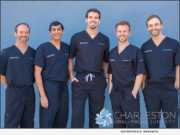 eNewsChannels NEWS: -- Charleston Oral and Facial Surgery (COAFS) was voted a 2019 Reader's Choice recipient by the readers of "Journal Scene." Named Best Oral Surgeons in the annual Best of Summerville competition, COAFS will be featured in the 2019 Reader's Choice special edition. Winners in all categories were announced at a party held at The Village of Summerville on February 25, 2020.
eNewsChannels NEWS: -- Neurotech Reports, the publisher of the Neurotech Business Report newsletter, announced that 15 promising neurotechnology startups and early-stage firms will present at the 2019 Neurotech Leaders Forum in San Francisco, November 4-5. The 19th annual event-the most established in the industry-will also feature presentations and panel discussions on important issues confronting the neurotechnology industry.
eNewsChannels NEWS: -- Surgery Center of Oklahoma now offers surgical procedure financing through their financing partner, MedPlan Credit of Tulsa. Patients now have the opportunity to apply for financing, using MedPlan's technology platform, through a link on SCOK's website or through a form on Medplan's website.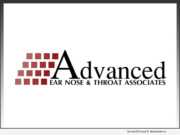 eNewsChannels NEWS: -- Dr. Aaron Rogers and Advanced Ear Nose & Throat Associates, a leading Atlanta-based Otolaryngology medical practice, announces further advancement in office-based nasal surgery. New techniques allow for a full spectrum of corrective nasal surgery to now be done in the office with just minimal recovery.
eNewsChannels NEWS: -- Brain ARC Chur Switzerland partners with Sadar Psychological Services (Philadelphia) and Boston NeuroDynamics (Boston) to launch Brain ARC America, in order to bring more cutting edge evaluations to improve treatment for common brain disorders and a myriad of other issues such as including how to improve your brain to increase its efficiency in everyday life.
eNewsChannels NEWS: -- An analysis of multiple online rating sources has shed light as to whom Boston-area plastic surgical patients consider the area's top plastic surgeon. According to actual patient ratings gathered from five different rating platforms, Dr. Jeffery Spiegel, of The Spiegel Center, was ranked as the area's top plastic surgeon.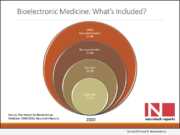 eNewsChannels NEWS: -- A newly published market research report from Neurotech Reports, the leading market intelligence firm in the neurotechnology industry, forecasts that the worldwide market for bioelectronic medicine and related technologies will reach $16.6 billion by 2025.