Home
Tags
Telecom and VoIP
Tag: Telecom and VoIP
eNewsChannels NEWS: -- Alertus Technologies, a market leader in unified mass notification, is pleased to announce that it will be partnering with Vanderbilt University for an in-person seminar focused on simplifying and improving mass notification. The seminar will take place in Nashville, Tennessee on Friday, February 28, 2020, from 9 a.m. - 2 p.m. CST.
eNewsChannels NEWS: -- iTrinegy announced today that it will be showcasing its Software-Defined Test Networks at SD-WAN Expo being held February 11 - 14, 2020 at the Greater Fort Lauderdale/ Broward County Convention Center in Fort Lauderdale, Florida.
eNewsChannels NEWS: -- On November 1, 2019 Prime Retail Services launched a new division focused on providing low-voltage and network integration solutions. The division, Prime-Net, will expand the company's current management of low-voltage scopes to include self-performing technicians and the core ability to execute diverse network integration programs in the retail industry.
eNewsChannels NEWS: -- Estel Technologies has delivered their Prepaid Recharge system to enable international Prepaid recharge for subscribers of Ethio Telecom, Ethiopia. Ethio Telecom is a government owned telecommunications service provider. It upholds a monopoly in the telecommunications services industry in Ethiopia.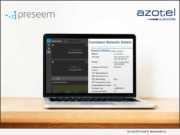 eNewsChannels NEWS: -- Preseem, a Quality of Experience (QoE) monitoring and optimization platform from Aterlo Networks announced their integration with Azotel Technologies' SIMPLer platform. This API integration allows Preseem to keep in sync with changes to customer packages, account status, and equipment so that it is always enforcing subscriber speed plans and collecting statistics accurately.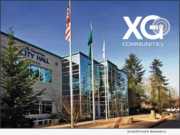 eNewsChannels NEWS: -- XG Communities LLC, a premier provider of wireless and engineering services for carriers and municipalities across the United States, announce their agreement to provide small cell program solutions for the City of Federal Way, Washington.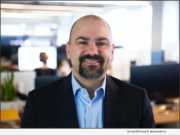 eNewsChannels NEWS: -- Common Networks today announced that Pavlos Politopoulos has joined as Vice President of Field Operations. In his role, Politopoulos will lead all field staff, managing central operations programs, policies, and processes to support Common's continued rapid growth.
eNewsChannels NEWS: -- Common Networks today announced the launch of its ultra high-speed internet service in the South Bay region. Common is the world's first and only commercially available, graph-based network delivering home internet service, and is now providing residents in Santa Clara, San Jose, and Sunnyvale with a new choice for reliable high-speed home internet.
eNewsChannels NEWS: -- Auditel Inc. of Florida celebrates 25 years in business. Barbara Clements founded Auditel in February of 1993. "I'm often asked how Auditel started and changed over the years. In the early 90's, I was in the long-distance business, and one of our clients was Gooding's Supermarkets, a Florida-based grocery store chain."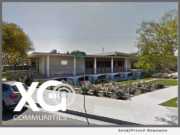 eNewsChannels NEWS: -- XG Communities LLC and the City of La Puente, Calif. announced that approximately 1,500 street light poles are now available to wireless carriers and technology companies for small cell deployment. The street light poles are available on XG Communities' Site SeleX Platform.