eNewsChannels NEWS: -- UltFone, a top-tier supplier of software for maintenance and management of iOS devices and data, upgraded UltFone Transfer and with the updated version, you can quickly transfer WhatsApp to new phone like Samsung S22 series, and iPhone 14, iPhone 14 Plus, iPhone 14 pro, or iPhone 14 Pro Max.
eNewsChannels NEWS: -- In September, Apple will release the eagerly anticipated iPhone 14 series. The most recent iPhone uses iOS 16, and as iOS 16 is a new operating system, few applications are designed to work with it. However, UltFone, a newly established international software provider, declared that all of its products are compatible with the iPhone 14 series.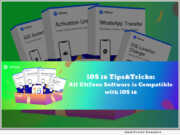 eNewsChannels NEWS: -- The public can now download iOS 16's final version, which became available on September 13. Additionally, little software is compatible with the new OS system's use. UltFone, a leading and top provider of software for maintaining and managing iOS systems and data, has upgraded all of its products to be completely compatible with the most recent version of iOS 16.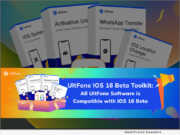 eNewsChannels NEWS: -- Apple Beta Software Program iOS 16 is scheduled for release in the fall of 2022. iOS 15 is the operating system that the newest iPhone uses, although once iOS 16 is released, mainly a few applications will support it. fortunately, UltFone, a newly established international software developer, released new versions of iOS 16 beta toolkit for all iOS software users.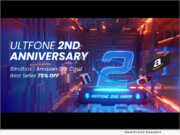 eNewsChannels NEWS: -- UltFone, an up-and-coming worldwide software development company, has decided to celebrate its 2nd anniversary this year by offering enormous discounts and incentives across the board. The celebration will run from May 25 through June 30, 2022, allowing all users plenty of opportunities to participate.
eNewsChannels NEWS: -- UltFone software is a company specialising in phone data recovery and management. UltFone has now released its new software LINE Data Manager Pro-Transfer / Backup / Restore / Export LINE Data. People want to be able to connect and backup their LINE mobile chat history. Using UltFone for LINE, you may integrate your mobile phone LINE message backup. Now Recover, transfer, and manage your Line data with the help of UltFone Line Transfer.
eNewsChannels NEWS: -- More than 10 million families celebrate Christmas around the USA. The tradition of sending gifts and spreading happiness on the eve of the 25th has been practiced for centuries. The festival engages a broader community due to the new year celebrations that follow. This year, UltFone - an emerging software application company - has decided to take part in the festivity.
eNewsChannels NEWS: -- UltFone - an emerging software brand - has announced a magnanimous sale on its top-selling products to boost the festivities on Black Friday. As we know, the Friday following Thanksgiving Day is celebrated as "Black Friday" throughout the United States. It is famous for the generous discounts and is, unsurprisingly, the busiest shopping day of the year.
eNewsChannels NEWS: -- On September 14, Apple announced the awaited iPhone 13 series, and it arrived in the market September 23. The latest iPhone runs on iOS 15, and as the OS system is new, few applications complement its use. Nevertheless, UltFone - an emerging global software provider - announced that all their applications are compatible with iPhone 13 series. The applications include the iOS system repair, iOS data manager, iOS location Changer, and WhatsApp transfer.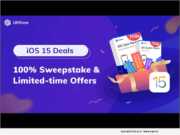 eNewsChannels NEWS: -- On July 7, Apple, the smartphone brand, announced the beta version of iOS 15 for all users; this announcement was long-awaited, and the revelation brought a wave of excitement amongst iPhone users, who were ready to give their phone an upgraded look. To help iOS users enjoy the upgrade to the fullest, UltFone, a software company specializing in iOS solutions, announced an iOS 15 celebration campaign from 16th Sept to 31st October.