Home
Tags
ViewTech Borescopes
Tag: ViewTech Borescopes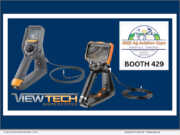 eNewsChannels NEWS: -- ViewTech Borescopes is set to exhibit during the annual National Agricultural Aviation Association (NAAA) networking event. The 2022 NAAA Ag Aviation Expo is taking place December 5 through 8 at the Knoxville Convention Center in Knoxville, Tennessee. ViewTech Sales Consultant, Evan Miller, will have both VJ-3 and the brand new VJ-4 video borescopes on display for Ag Aviation Expo attendees at booth 429 during exhibit hall hours.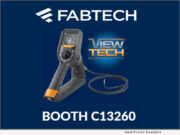 eNewsChannels NEWS: -- North America's largest metal forming, fabricating, welding, and finishing event will be taking place November 8-10 at the Georgia World Congress Center in Atlanta, Georgia. FABTECH 2022 will feature more than 1,000 exhibitors as attendees are provided an opportunity to discover the latest products and developments available. This year exhibitor ViewTech Borescopes, the leader in borescope inspection equipment, will debut the all-new VJ-4 video borescope.
eNewsChannels NEWS: -- Since 2013 ViewTech Borescopes has been showcasing their nondestructive testing (NDT) video borescope during the ASNT Annual Conference. With the 2022 ASNT Annual Conference taking place in Nashville, Tennessee at the Gaylord Opryland Resort and Convention Center, ViewTech will be exhibiting at booth 411 from October 31 - November 2, 2022.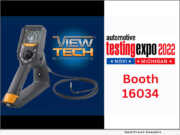 eNewsChannels NEWS: -- For the tenth time ViewTech Borescopes will exhibit at the Automotive Testing Expo, taking place October 25, 26, and 27 at the Suburban Collection Showplace in Novi, Michigan. As many engineers in the automotive and manufacturing industries rely on remote visual inspections to support quality control, ViewTech's line of borescopes save companies time and money, while avoiding costly teardown or downtime.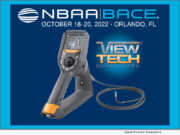 eNewsChannels NEWS: -- Beginning October 18, NBAA Business Aviation Convention & Exhibition (BACE) will be taking place at the Orange County Convention Center in Orlando, Florida. For 75 years the National Business Aviation Association (NBAA) has been representing the business aviation community and its members. This year ViewTech Borescopes will be one of more than 700 exhibitors and among thousands of attendees that will gather for three of the most important days annually for the aviation industry.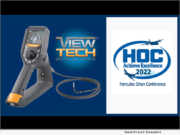 eNewsChannels NEWS: -- The 2022 Hercules Orion Conference (HOC) is scheduled to take place October 17 through 20 at the Renaissance Atlanta Waverly Hotel & Convention Center. Attendees are scheduled to be briefed on operational, technical, and maintenance topics on various Hercules and Orion aircraft, including the C-130B-J, L-100, LM-100J, P-3, and CP-140.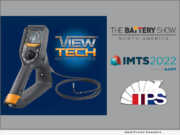 eNewsChannels NEWS: -- ViewTech Borescopes is set to network with attendees as they assemble this month at The Battery Show, International Manufacturing Technology Show (IMTS), and Turbomachinery and Pump Symposia (TPS). North America's top-selling VJ-3 video borescopes are essential for industry inspections, maintenance, and quality control procedures.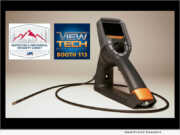 eNewsChannels NEWS: -- ViewTech Borescopes will be one of a hundred exhibitors in attendance at the 2022 API Inspection and Mechanical Integrity Summit (IMIS). Taking place August 9 through 11 at the Henry B. Gonzalez Convention Center in San Antonio, Texas, IMIS offers oil, gas, and chemical inspection professionals educational content and networking opportunities.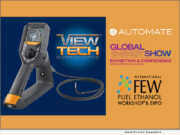 eNewsChannels NEWS: -- ViewTech Borescopes will be exhibiting for the first time at three leading North American conferences, all taking place this month. ViewTech's line of video borescopes will be on display for attendees and exhibitors during AUTOMATE, the Global Energy Show, and the International Fuel Ethanol Workshop & Expo.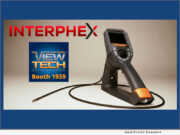 eNewsChannels NEWS: -- Industry pharmaceutical and biotech professionals from across the globe will convene at INTERPHEX 2022 at the Javits Center in New York City beginning May 24 through 26. The 3-day technical conference also features an exhibit hall with more than 400 exhibitors. ViewTech Borescopes and their lineup of articulating video borescopes will be on display at booth #1939.