Home
Authors
Posts by Aria Munro
Aria Munro
TIPP CITY, Ohio -- Ripley Union Lewis Huntington Local Schools has partnered with Energy Optimizers, USA, to improve the district's energy efficiency performance for an expected guaranteed savings of nearly $88,000 annually.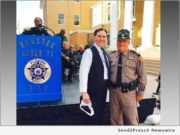 BRADENTON, Fla. -- Personal Injury and Civil Trial Lawyer Bernard F. Walsh attended a ceremony honoring fallen officers of law enforcement who paid the ultimate sacrifice in keeping our citizens and community safe. The event, presented by Manatee Lodge 70 Fraternal Order of Police, drew law enforcement and legal community officials from the Sarasota-Manatee County area as wells public officials from Florida's State government and our community.
SAN RAMON, Calif. -- EPIC Insurance Brokers and Consultants, a retail property, casualty insurance brokerage and employee benefits consultant, announced today that Nick Tan has joined the firm as Surety Manager. Tan will be based in EPIC's San Ramon Construction Services Practice, reporting to Regional Director, Property & Casualty, Brian Quinn.
BEIJING, China -- Fengtao Software, the industry leader in the field of DVD, Blu-ray and video backup solutions, today kicks off its Father's Day Promotion, offering various discounts on many of its hot-selling products, including a 50 percent off coupon on Passkey, a 25 percent off coupon on its bestseller of all time DVDFab All-In-One Lifetime Gift.
SOUTH JORDAN, Utah -- Taxometry announced it has joined the Electronic Transactions Association. Taxometry has developed a state-of-the-art software system that calculates and deducts sales tax automatically for online purchases, and remits the tax to the appropriate state on behalf of retailers.
SAN DIEGO, Calif. -- ReverseVision, the leading provider of software and technology for the reverse mortgage industry, is pleased to announce that Texas-based mortgage lender Open Mortgage has launched its reverse mortgage wholesale operation on the RV Exchange (RVX) loan origination software (LOS).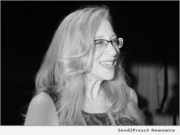 POMPANO BEACH, Fla. -- Alyona Ushe, President & CEO of The Creatives, has announced that Jody Leshinsky is joining the nonprofit organization as the Vice President of Administration. Leshinsky, the former Assistant Director of the Broward Cultural Division, will work closely with Ushe in managing venues including The Pompano Beach Amphitheater (The Amp), the upcoming Cultural Center and other cultural initiatives throughout the City of Pompano Beach.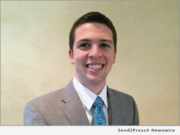 SACRAMENTO, Calif. -- EPIC Insurance Brokers and Consultants, a retail property, casualty insurance brokerage and employee benefits consultant, announced today that Jake Perata has joined the firm as an insurance broker/producer for the firm's Sacramento CA-based Golf Insurance Services Practice.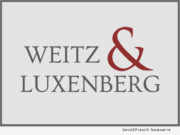 NEW YORK, N.Y. -- Weitz & Luxenberg, P.C. today said it agrees with Vice President Joe Biden that the lives of more cancer victims could be saved if cancer researchers were able to more freely access published studies and, most importantly, their underlying data.
YARDLEY, Pa. -- After engagement, retention is the top talent management concern in today's global economy, according to the Human Capital Institute. That's why companies like Moby Lube - an on-site, mobile oil changing business - are growing and thriving in today's economic climate.