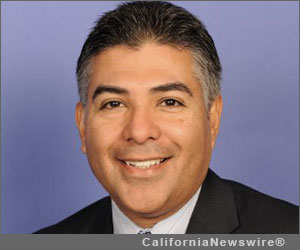 SAN FERNANDO, Calif. /California Newswire/ — With only one legislative day remaining until "sequestration" budget cuts begin taking effect, today called on the U.S. Congress in Washington, D.C., to come together to stop the devastating cuts. "Cutting funds in this irresponsible manner will hurt thousands in my district," said Rep. Tony Cardenas (D-San Fernando Valley).
"Cuts will cripple Head Start programs that educate children across the Valley, the FAA personnel who man the towers and ramps at Van Nuys and Whiteman Airports, and the hundreds of police, firefighters and paramedics who face an already decimated budget. I hope my colleagues on the other side of the aisle will negotiate in good faith before these cuts harm the people of the San Fernando Valley. I also look forward to the Speaker finally allowing members of our House to vote on a responsible solution to these cuts."
Cuts to the Federal Aviation Administration could result in the complete closure of the air traffic control tower at Pacoima's Whiteman Airport, as well as temporary furloughs for many of the 47,000 FAA employees nationwide, including the potential loss of critical air traffic controllers at Van Nuys Airport.
Additionally, White House reports indicate that more than 1,200 teachers and aide positions could be at risk in California schools should the state lose the $87 million in federal funds threatened by the sequestration, including nearly $37 million in lost funding from the Los Angeles Unified School District, putting hundreds of jobs at risk throughout Los Angeles.
REF: Office of Congressman Tony Cardenas, California's 29th Congressional District.
---
Copyright © 2013 California Newswire. This content is copyrighted under U.S. and international law and may only be used for non-commercial purposes by news aggregators or under license of the Neotrope® News Network (www.neotrope.net). .