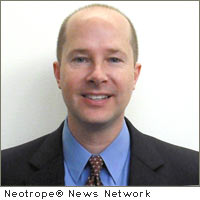 ATLANTA, Ga. /eNewsChannels/ — CMI, a full-service marketing research firm, is pleased to announce the addition of Cary Matthews to its leadership team as vice president of operations. Matthews will be responsible for day-to-day operations and ensuring that CMI has the most appropriate standards in place to maintain quality and efficiency in all operational areas. He will also oversee CMI's implementation of new ISO standards as an early adopter of CASRO's (Council of American Survey Research Organizations) new ISO 20252 standards.
"Cary brings an exciting mix of operations, technology, and data management expertise to CMI. His contributions will certainly benefit the organization and our clients as we grow and advance our ISO efforts," said Chet Zalesky, president, CMI.
Prior to joining CMI, Matthews was vice president of operations at Richardson Technology Systems, where he managed the daily operations of the company and was responsible for the execution of the company strategy since 2005.
In 2002, Matthews founded Coldstream Solutions Inc., where he provided consulting and staff augmentation for telecommunications companies, small businesses and non-profit organizations. His early career included operations, consulting and management positions with Intelitix Inc., The North Highland Company, and Bellsouth Business Systems. Matthews holds an MBA from Auburn University and a bachelor's degree in electrical engineering from Auburn University.
"CMI's wide variety of research projects and diverse set of clients presents a unique opportunity to create groundbreaking operational standards," said Matthews. "I look forward to working with CMI's impressive team of researchers to develop a framework for ensuring that every study meets industry leading standards for value and consistency."
About CMI:
CMI is a full-service marketing research company that helps clients understand target customers in the context of their world – the choices they make and why – to prioritize resources and generate growth. Since 1989, CMI has delivered unique solutions to uncover opportunities, optimize marketing strategies, and improve performance for clients in consumer and B2B markets. CMI's experienced team of market research consultants leverages a wide range of qualitative and quantitative methods and technologies to translate research into insights and insights into actions. CMI serves primarily Fortune 1000 clients. The company is ranked on the Honomichl Top 50 list of the country's largest marketing research organizations, as well as the Inside Research top 10 fastest growing marketing research firms in the U.S.
For more information about CMI, visit www.cmiresearch.com .
Copyright © 2011 Neotrope® News Network – all rights reserved.