Home
Auto and Motorsports
Motorsports News, Auto Racing, Automotive and Related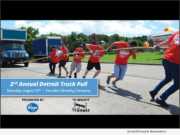 eNewsChannels NEWS: -- Move For Hunger announced today that registration is open for the second annual Detroit Truck Pull, presented by Kroger. The event, in which teams of 5-10 will compete to see who can pull a moving truck 100 feet in the fastest time, will be held at Founders Brewing Company on Saturday, August 10, 2019 from Noon - 4 p.m.
eNewsChannels NEWS: -- NEXT Future Transportation Inc., the game-changing Silicon Valley mobility company, today announced at the URBAN FUTURE Global Conference (UFGC) that it has established THINK NEXT in partnership with electric mobility pioneer Dr. Jan-Olaf Willums.
eNewsChannels NEWS: -- Magic City Ford is celebrating its 80th year in business by announcing the acquisition of Alleghany Motors in Covington, Va. This expansion and multi-million-dollar investment from Magic City into the Alleghany Highlands will expand Magic City's presence, create dozens of new jobs, and give Magic City customers access to 7 additional great brands for both sales and service.
eNewsChannels NEWS: (GREENSBORO, N.C.) -- Over the last nine years, Subaru of America, Inc. has donated more than $94 million to national and local charities across the United States through its annual Share the Love event. For the second year in a row, Capital Subaru of Greensboro, North Carolina selected NOW WHAT - A NETWORK FOR WIDOWS in Greensboro as its charity of choice.
eNewsChannels NEWS: (RALEIGH, N.C.) -- Sokal Media Group is proud to announce that they have been named a Preferred Digital Provider for Kia Motors America, headquartered in Irvine, Calif. Sokal Media Group appends this partnership to their ever-expanding list of professional collaborations including designation as a Premier Google Partner, Toyota Dealer Digital Solutions Provider, and a Bing Partner.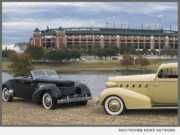 eNewsChannels NEWS: (ARLINGTON, Texas) -- The Concours d'Elegance of Texas announced that it will hold its annual three-day vintage car celebration event in the Arlington Entertainment District (previously hosted in the Houston area). The Concours d'Elegance of Texas is one of the largest vintage motoring and luxury lifestyle events in the state, a world-class gathering of collector cars and vintage motorcycles in a wonderful park setting.
eNewsChannels NEWS: (RALEIGH, N.C.) -- One of the Triangle's largest advertising agencies, Sokal Media Group, announced today that they will support Michael Waltrip in his final race, the Daytona 500, on February 26, 2017. In a partnership with BK Racing, the Sokal Media Group logo will be prominently placed on the B Pillar located over the left shoulder of driver Michael Waltrip.
eNewsChannels NEWS: (DETROIT, Mich.) -- Dick Genthe Chevrolet recently announced it was giving local Detroit high schools the chance to win $10,000 by asking parents and teens to sign the Drive Safe Detroit, Teen Driver Pledge and obtain the most pledges; over 270 schools came aboard.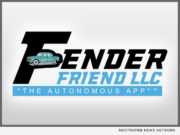 eNewsChannels NEWS: (NEW YORK, N.Y.) -- FENDER FRIEND LLC is pleased to offer the autonomous app Fender Friend(TM) for licensing, effective Feb. 1, 2017. The Fender Friend seeks to provide older model vehicles with capabilities such as automatic braking and parking assistance, as just two examples of amenities currently standard in newer automobiles.
eNewsChannels NEWS: (WAPPINGER FALLS, N.Y.) -- Some things are worth celebrating twice, says Frank Nicodemus of Castle Cadillac Restorations in Wappinger Falls, New York. Like a hole in one at a PGA course. Or the time you scratched off that lottery ticket and - BINGO. One of those rare days when two cars prepared by the same local restorer, win their "senior badge" at the Antique Automobile Club of America at the same time.