Home
Auto and Motorsports
Motorsports News, Auto Racing, Automotive and Related
eNewsChannels NEWS: -- Stefan Parsons' 99 car, which is sponsored by Sokal, a full-service advertising agency based out of Raleigh, North Carolina, will feature a 'Ukraine Strong' paint scheme at this weekend's Xfinity race in Las Vegas, Nevada.
eNewsChannels NEWS: -- HornBlasters Inc., the maker of train horns for trucks and cars, is expanding its operations and has opened a new location in Tampa, Florida. The new warehouse facility officially opened for business on June 1 and offers customers the convenience of contactless pickup for their orders and room for continued growth as the company continues to expand its offerings.
eNewsChannels NEWS: -- Toray Advanced Composites announces that its industry-leading Toray TC346 prepreg resin system has passed the SFI 56.1 and UL94 V0 flame-retardancy tests. The passing of these stringent flame-retardancy tests further demonstrates how the Toray TC346 system is ideally suited to satisfy the rigorous demands of the Formula One, NASCAR, and other high performance automotive and motorsport markets.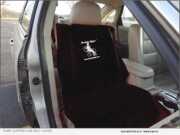 eNewsChannels NEWS: -- Katherine Miles, creator of the Ruby Slipper Car Seat Cover, shares that for this product, which allows persons with limited mobility to enter and exit a car with ease, necessity was truly the mother of invention. Miles was faced with a common dilemma: how to help her aging parent stay active and living a full life.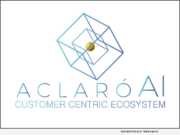 eNewsChannels NEWS: -- Aclaró AI, the game-changing Fintech built on sophisticated artificial intelligence technology, recently announced SAM (Sales AI multiplier) Sales and SAM Service products for its dealers and retail partners. These new tools let Aclaró A.I. dealer clients better retain customers, increase service revenue, and maximize sales.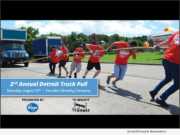 eNewsChannels NEWS: -- Move For Hunger announced today that registration is open for the second annual Detroit Truck Pull, presented by Kroger. The event, in which teams of 5-10 will compete to see who can pull a moving truck 100 feet in the fastest time, will be held at Founders Brewing Company on Saturday, August 10, 2019 from Noon - 4 p.m.
eNewsChannels NEWS: -- NEXT Future Transportation Inc., the game-changing Silicon Valley mobility company, today announced at the URBAN FUTURE Global Conference (UFGC) that it has established THINK NEXT in partnership with electric mobility pioneer Dr. Jan-Olaf Willums.
eNewsChannels NEWS: -- Magic City Ford is celebrating its 80th year in business by announcing the acquisition of Alleghany Motors in Covington, Va. This expansion and multi-million-dollar investment from Magic City into the Alleghany Highlands will expand Magic City's presence, create dozens of new jobs, and give Magic City customers access to 7 additional great brands for both sales and service.
eNewsChannels NEWS: (GREENSBORO, N.C.) -- Over the last nine years, Subaru of America, Inc. has donated more than $94 million to national and local charities across the United States through its annual Share the Love event. For the second year in a row, Capital Subaru of Greensboro, North Carolina selected NOW WHAT - A NETWORK FOR WIDOWS in Greensboro as its charity of choice.
eNewsChannels NEWS: (RALEIGH, N.C.) -- Sokal Media Group is proud to announce that they have been named a Preferred Digital Provider for Kia Motors America, headquartered in Irvine, Calif. Sokal Media Group appends this partnership to their ever-expanding list of professional collaborations including designation as a Premier Google Partner, Toyota Dealer Digital Solutions Provider, and a Bing Partner.