Business News including New Offices and Management Changes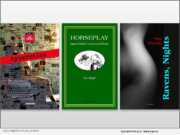 eNewsChannels NEWS: -- Deuxmers Publishing announces the release of two new novels by Lee Siegel, "Typerotica" and "Horseplay"; and a long-awaited collection of new poems by Peter Shaindlin, titled "Ravens, Nights."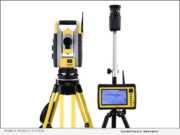 eNewsChannels NEWS: -- Current Builders was one of the first construction companies to embrace BIM (Building Information Modeling), now the innovative construction company is evaluating a variety of advanced tech tools, seeking the best new solutions to improve productivity.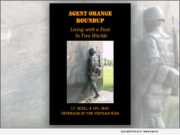 eNewsChannels NEWS: -- National Agent Orange Day is August 10. While COVID-19 races through the U.S. population, another invisible killer continues to rage among our already endangered population. Agent Orange continues to contaminate and kill civilians and veterans more than 50 years after spraying. Two Marines, Brent MacKinnon and Sandy Scull, have published a personal account detailing damage done to both body and soul: "Agent Orange Roundup: Living with a Foot in Two Worlds" (ISBN 978-1634989565).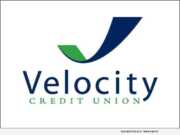 eNewsChannels NEWS: -- Velocity Credit Union credit card holders can now access their FICO Scores at no charge through monthly statements and online banking. FICO Scores will be refreshed on a quarterly basis and checking them will not affect credit ratings.
eNewsChannels NEWS: -- Individuals who are living with a terminal illness and the people who love them can now deeply transform their shared experience of the dying process, thanks to a new book released today by author Melody LeBaron, "Transforming Death: Creating Sacred Space for the Dying" (ISBN: 978-1733477123).
eNewsChannels NEWS: -- Mortgage Capital Trading, Inc. (MCT), a leading mortgage hedge advisory and secondary marketing software firm, announced that it appointed two mortgage industry veterans in early 2020 which strengthen its support to the capital markets community during the worldwide pandemic and associated financial turbulence.
eNewsChannels NEWS: -- Mid America Mortgage, Inc. (Mid America) announced today that Chief Operating Officer Kara Lamphere has been named a 2020 HousingWire Woman of Influence. A two-time winner (2017), Lamphere was recognized this year for her continued efforts to push the envelope regarding what is possible for lenders in today's origination environment.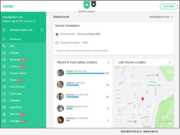 eNewsChannels NEWS: -- Spyine, a well-established phone monitoring application, rolled out a new parental monitoring feature for its users recently. The iPhone Parental Monitoring feature helps track the iPhone activities and is expected to solve the biggest problem of parents.
eNewsChannels NEWS: -- Top of Mind Networks (Top of Mind), a leader in customer relationship management (CRM) and marketing automation software for the mortgage lending industry, has been named a 2020 Product of the Year by the Business Intelligence Group (BIG).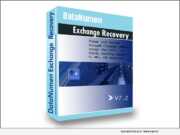 eNewsChannels NEWS: -- DataNumen releases a new major update for its Exchange OST Recovery tool. With the new version the software once again proves its status of one of the most efficient recovery tools for Microsoft Exchange Server on the market with its nearly 97% successful recovery rate.