Business News including New Offices and Management Changes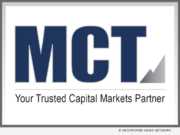 eNewsChannels NEWS: -- Mortgage Capital Trading, Inc. (MCT), a leading mortgage hedge advisory and secondary marketing software firm, announced new functionality that delivers real-time pricing and automates loan committing for Freddie Mac clients. MCT's lender clients receive the pricing information seamlessly via its integrated capital markets technology platform, MCTlive!
eNewsChannels NEWS: -- Clarke County Hospital in Osceola, Iowa and the Veterans Administration in Des Moines recently partnered in a telemedicine exchange offering a rural Veteran a much-needed cardiology consultation.
eNewsChannels NEWS: -- Tenorshare releases UltData Version 8.2.4, the World's #1 iCloud Backup Extractor software, which is able to download and extract iCloud backup to local PC/Mac for iOS 12/11. Since Apple upgraded its system and modified iCloud Terms and Conditions, other software in the market can't perform this feature any longer.
eNewsChannels NEWS: -- On Friday, August 17, 2018 from 9 a.m. - 2:30 p.m., Ave Maria School of Law will host an interactive workshop with an exciting line-up of local, talented speakers. Topics of discussion will include, "What I Wish I Knew When I Started," "Transitioning from Law Firm to Solo Practice," and presentations on eDiscovery, marketing, financial planning and legal research.
eNewsChannels NEWS: -- Advalent Corporation, a claims administration and medical management platform for complex value-based care products and Medvensys, a leading cloud-based analytics technology in clinical and financial outcomes for healthcare organizations announced today that they have entered a definitive agreement whereby Advalent has agreed to acquire Medvensys.
eNewsChannels NEWS: -- Pinehurst Surgical Clinic has served Richmond County and its surrounding areas since 1946 as a reliable and trustworthy provider of affordable surgical services. Offering a number of medical services, from a Urological Surgical Center and a Women's Care Center, Pinehurst Surgical Center has proved itself a valuable and necessary surgical resource in Richmond County.
eNewsChannels NEWS: -- The Virginia Nuclear Energy Consortium (VNEC) welcomes Enfission, LLC - a joint venture between Lightbridge Corporation (NASDAQ:LTBR) and Framatome, Inc. - as its latest member. Enfission is working to develop, license, manufacture, initially in the United States and sell nuclear fuel assemblies based on Lightbridge-designed metallic fuel technology and other advanced nuclear fuel intellectual property.
eNewsChannels NEWS: -- Thintri, Inc. has announced a new market study that predicts explosive growth in markets for eye tracking. According to the report, "Market Opportunities in Eye Tracking, 2018," an update of Thintri's earlier 2015 study, eye tracking is penetrating markets as diverse as market and advertising research, medical and even psychiatric diagnosis.
eNewsChannels NEWS: -- An idea for a new medical device for foot pain surfaced when podiatrist Dr. Patrick DeHeer suffered from posterior tibial tendonitis - a common foot and ankle problem - after taking up running. Since traditional treatment options weren't efficient or effective enough, DeHeer and his partners formed IQ Med LLC and developed The Equinus Brace.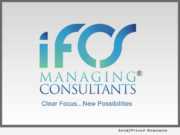 eNewsChannels NEWS: -- Intelligent Fiscal Optimal Solutions (iFOS) received a blanket purchase agreement (BPA) to provide Financial Review Management and Resolution Professional Services to the U.S. Agency for International Development (USAID) Agency.