Business News including New Offices and Management Changes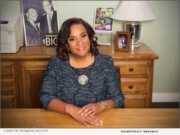 eNewsChannels NEWS: -- The Brotherhood Crusade, a Los Angeles based, 52 year old civil rights institution, announced a statement today by President and CEO, Charisse Bremond Weaver, who weighed in on the recent protests in Los Angeles and across the country regarding police brutality and people of color.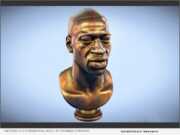 eNewsChannels NEWS: -- A memorial bust of George Floyd will be available to everyone supporting the Black Lives Matter (BLM) protests all over the globe. The George Floyd memorial bust 3D printing file is available for free at Sketchfab and is a presentation of love from the sculptors to the Floyd family and protesters at large, announced Cory Allen Contemporary Art.
eNewsChannels NEWS: -- Today, small businesses struggle to find their stride of maintaining relevance during a pandemic. One local Los Angeles entrepreneur - Kim Ashley, founder of Kim Ashley Design - found a meaningful way to connect with her customers.
eNewsChannels NEWS: -- Battaglia, Ross, Dicus & McQuaid, P.A. is proud to announce that three of its attorneys were sworn into leadership roles of the St. Petersburg Bar Association on May 27, 2020. Sean McQuaid now becomes the 96th President of the Bar Association and Rachel Drude-Tomori and Andrew Pardun join him as members of the Executive Committee.
eNewsChannels NEWS: -- ABC Showcase USA, a leading provider of cross border e-commerce services, international trade and logistics fulfillment, established in 2018, announced expansion of a comprehensive solution to help U.S. companies sell directly to consumers in China and S.E. Asia.
eNewsChannels NEWS: -- Organic Aromas, the creator of Nebulizing Diffuser(R) aromatherapy products, emphasized today that they have long owned intellectual property rights for their well-known brands Nebulizing Diffuser(R) and Organic Aromas(R) as well as their diffuser products. In an effort to combat unauthorized knock-offs of their brands and products, the company has taken appropriate legal measures to protect their brands and products.
eNewsChannels NEWS: -- In an era where most publications are shrinking, Hidden Compass, an award-winning quarterly magazine on exploration, is expanding. This week, the California-based startup is announcing Katie Knorovsky as its new managing editor.
eNewsChannels NEWS: -- Getec Industrial is proud to announce that they are operating at full capacity. "We are 100% open for business, and we have enacted several new policies in accordance with CDC guidelines in response to the COVID-19 outbreak," says Hart Cardozo III, COO of Getec Industries.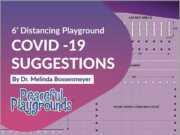 eNewsChannels NEWS: -- A pandemic recess solution is being released by Peaceful Playgrounds Inc. A 6-foot Distancing Playground, the brainchild of award-winning educator and playground designer, Dr. Melinda Bossenmeyer, is an answer sure to thrill millions of children as they return to school in the fall. Why? Dr. Bossenmeyer has saved recess!
eNewsChannels NEWS: -- MBA Fakhro Group has released the latest version of its Artify HCM software to address the needs of US businesses in light of the COVID-19 pandemic. The new Human Capital Management product includes a number of AI upgrades that make the product unique.