Business News including New Offices and Management Changes
eNewsChannels NEWS: -- The stories are endless of jobs suddenly gone forever and families struggling to get by. As cities across the nation continue to deal with the economic fallout from the COVID-19 pandemic, employees at CDF Labor Law LLP (CDF) got busy partnering with food banks and programs aimed to get food into the hands of hungry communities.
eNewsChannels NEWS: -- When master visual artist Bernard Stanley Hoyes was first appointed to create an outdoor stainless-steel sculpture for the Kingston Restoration Walking Museum Project in Jamaica, it was before Covid. The project, sponsored by the Kingston Restoration Company and the Duke Street Refurbishing Project and funded by the Tourism Enhancement Fund was a heartfelt assignment for Hoyes, a native of Jamaica and longtime resident of California.
eNewsChannels NEWS: -- The National Down Syndrome Society (NDSS) and the Massachusetts Down Syndrome Congress (MDSC) applaud the testimony of John Anton at Wednesday's Education & Labor Committee joint subcommittee hearing, "Phasing Out Subminimum Wages: Supporting the Transition to Competitive Integrated Employment for Workers with Disabilities."
eNewsChannels NEWS: -- The American Gem Society (AGS) is pleased to announce that the Gemological Institute of America (GIA) is the official Education Sponsor for Conclave 2021. Additionally, GIA is sponsoring ten hands-on sessions and the Early Bird Registration, which ended on July 15.
eNewsChannels NEWS: -- NotaryCam®, a Stewart-owned company and a pioneering provider of remote online notarization and identity verification / authentication technology for real estate and legal transactions, today announced it has partnered with RUTH RUHL, P.C., a Texas-based law firm, to add security and automation to the firm's loss mitigation services through remote online notarization (RON).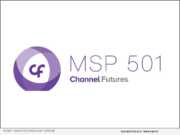 eNewsChannels NEWS: -- Right Hand Technology Group has been named as one of the world's premier managed service providers in the prestigious 2021 Channel Futures MSP 501 rankings. Right Hand Technology Group has been selected as one of the technology industry's top-performing providers of managed services by the editors of Channel Futures.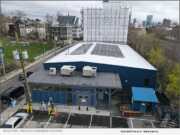 eNewsChannels NEWS: -- The Reuse Center of Boston Building Resources, a charitable non-profit dedicated to keeping reusable materials out of landfills and accessible to homeowners, will use the energy from their new SunBug Solar photovoltaic system to power their efforts.
eNewsChannels NEWS: -- The Town & Country Life Plan Community announces the grand opening of Grace Gardens, a $25 million memory care community featuring one of the largest outdoor garden courtyards in Orange County. The nonprofit community offers residency for approximately 80 residents with Alzheimer's and dementia in four distinct neighborhoods.
eNewsChannels NEWS: -- The COVID-19 pandemic is creating unprecedented levels of sleep deprivation, which presents a significant risk to mental and physical health, says Drink HRW. Additionally, "COVID-somnia," a term coined to describe the rising prevalence of insomnia following COVID-19 infection, has begun to emerge.
eNewsChannels NEWS: -- Sales Boomerang, the mortgage industry's top-rated automated borrower intelligence and retention system, today released its inaugural Mortgage Market Opportunities Report. According to the report, refinance opportunities continue to dominate the market, but a promising uptick in new listings was also evident in the Q2 data. Mortgage servicers will need to closely manage their default and foreclosure risk in the coming months, as the second quarter saw nearly two out of five customers trigger a risk-and-retention alert.