Business News including New Offices and Management Changes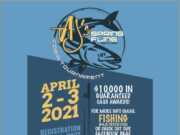 eNewsChannels NEWS: -- It's time to break out that fishing gear. AJ's Seafood and Oyster Bar is hosting its Spring Fling Cobia Tournament from April 2-3, 2021. And, this year's event benefits two of its favorite non-profits, the Destin Fishing Museum and Kids on the Coast Foundation. Proceeds from the tournament will be split between the two.
eNewsChannels NEWS: -- After more than ten years of success, JewelryBund Inc. continues to become one of the biggest professional fashion and jewelry manufacturing and wholesaling business. In its service to the wholesale jewelry industry, the company shows distinct leadership to the brand with JewelryBund's customer-oriented mindset that gained the trust of over 600,000 customers across 200 countries.
eNewsChannels NEWS: -- Stack Sports, the largest and fastest-growing provider of sports technology, today announced a two-year extension of its strategic partnership with New Jersey Youth Soccer, the governing body for US Youth Soccer in New Jersey.
eNewsChannels NEWS: -- United Private Cloud, a global leader in software-defined hybrid cloud management, announced that its Cloud Infrastructure Brokerage & Orchestration Services has been named as a "Leader" in the latest NelsonHall NEAT analysis, within the Cloud Orchestration Services market segment.
eNewsChannels NEWS: -- Wellness Coaches has contracted with Abbott to immediately offer ​ the BinaxNOW™ COVID-19 test. Wellness Coaches now offers this 15-minute self-contained rapid test kit for $5 with low-cost administration to existing and new clients.
eNewsChannels NEWS: -- Due to the COVID-19 pandemic, the World Health Organization extended the Year of the Nurse and the Midwife into 2021 in Europe, to celebrate and recognize the hard work of nurses and midwives fighting the pandemic. The American College of Nurse-Midwives (ACNM) supports this decision and hereby extends this recognition to the United States.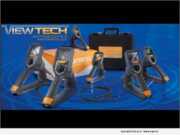 eNewsChannels NEWS: -- Whether an inspection application requires a small diameter borescope to enter a narrow access port or one that can articulate as it navigates through lengthy piping, ViewTech Borescopes VJ-3 video borescopes are utilized and relied upon throughout every industry.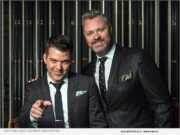 eNewsChannels NEWS: -- A global pandemic may have cancelled all of the shows, but nothing could cancel The Fabulous Equinox Orchestra's creativity and desire to make music. With a newly unexpected empty calendar, The Fabulous Equinox Orchestra focused its attention on recording.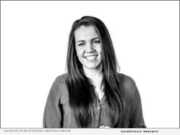 eNewsChannels NEWS: -- Valentis today announced that Martha Hunter will become the company's first-ever Vice President of Strategy, effective March 2021. She fills a new position helping the company meet growing demand for expansion.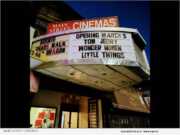 eNewsChannels NEWS: -- After being shut down for one-year, Main Street Cinemas, a Queens movie theater, is re-opening on Friday, March 5. Staff is excited to welcome everyone back and is looking forward to rekindling the in-person movie-goer experience.