Business News including New Offices and Management Changes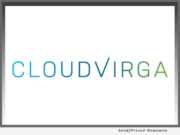 eNewsChannels NEWS: -- Cloudvirga(TM), a leading provider of digital mortgage software, announced that it has been selected to demo its recently launched Mobile POS at the Mortgage Bankers Association's Annual Conference & Expo 2018, taking place October 14-17 at the Walter E. Washington Convention Center in downtown Washington, D.C.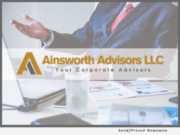 eNewsChannels NEWS: -- Ainsworth Advisors, LLC, a group of veteran mortgage industry leaders offering strategic and tactical advice, helping improve efficiencies and developing strong leadership teams for world-class mortgage lending businesses, today announced it has deepened its bench strength with unparalleled expertise in key operations and planning areas.
eNewsChannels NEWS: -- On October 3, 2018, Guardian Angels Medical Service Dogs' Founder and CEO Carol Borden was selected as the 2018 Corporate Pet Industry Woman of the Year, at an awards ceremony held in Philadelphia, Pa. Pet Industry Woman of the Year has been showcasing leaders in the $86 Billion-dollar-per-year pet industry for the past 5 years.
eNewsChannels NEWS: -- Automated verification provider FormFree(R) has partnered with LoanBeam(R), the leader in automated income extraction and calculation, to make it easy for mortgage lenders to solve two of their toughest underwriting challenges: collecting digital borrower financial data directly from the source and calculating qualified income with accuracy, consistency and efficiency.
eNewsChannels NEWS: -- RMA today announced it has been selected by the City of Cape Coral, Florida to provide implementation management consulting services related to the Bimini Basin Implementation Plan. The award-winning economic development firm will provide a scope of services including investment attraction, property acquisition and the promotion of development opportunities.
eNewsChannels NEWS: -- Total Management Corporation (TMC) and EPIC Insurance Brokers & Consultants, a unique and innovative national retail insurance brokerage and employee benefits consulting firm, announced today that EPIC has acquired the assets, employees and operations of TMC.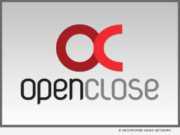 eNewsChannels NEWS: -- OpenClose, an industry-leading multi-channel loan origination system (LOS) and mortgage fintech provider, announced the release of a RESTful API suite designed to offer its customers an easier, more cost effective and secure standardized solution to enable rich and deep direct interactions with their system of record from third party and home grown systems.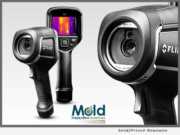 eNewsChannels NEWS: -- Mold Inspection Sciences Texas, Inc. (MISTX) today announced the rollout of FLIR E6 Infrared Cameras across all Mold Inspection Sciences Texas service areas. The introduction of this advanced, non-invasive technology allows MISTX field teams to zero in on and identify potential sources of moisture during testing and sampling investigations.
eNewsChannels NEWS: -- Mid America Mortgage, Inc. Owner and Chief Executive Officer Jeff Bode announced the firm has retained Pam Misner as Underwriting Manager. With nearly 30 years of mortgage expertise, Misner will direct Mid America's mortgage loan underwriting and collaborating on the expansion of origination and production teams for Mid America's West Coast branches.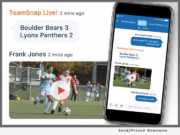 eNewsChannels NEWS: -- The Initiative for a Competitive Inner City (ICIC) announced that Boulder's TeamSnap was named to the 2018 Inner City 100 list of the fastest-growing inner city businesses in America. TeamSnap is ranked 19th overall based on its five-year revenue growth rate.