Business News including New Offices and Management Changes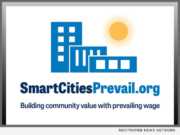 eNewsChannels NEWS: (SACRAMENTO, Calif.) -- A brand new study by construction industry research non-profit Smart Cities Prevail shows that linking prevailing wage standards with proposed reforms to streamline new housing development would close the affordability gap, save state and local governments tens of millions of dollars annually, and disproportionately benefit communities of color.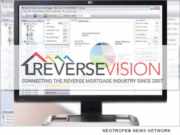 eNewsChannels NEWS: (SAN DIEGO, Calif.) -- ReverseVision, the leading provider of software and technology for the reverse mortgage industry, today announced that Bank of England (BOE) Mortgage, a nationwide mortgage lender based in England, Arkansas, has selected RV Exchange (RVX) loan origination software (LOS) to support its growing Home Equity Conversion Mortgage (HECM) division.
eNewsChannels NEWS: (LONDON, U.K.) -- Leading mobile software brand, Wondershare, has announced the much anticipated release of the latest version of its popular dr.fone toolkit for Android, which has been expanded to now support Android "screen unlock" for both Samsung and LG devices.
eNewsChannels NEWS: (ATLANTA, Ga.) -- FormFree today announced that cloudvirga(SM), developer of the automated, cloud-based intelligent Mortgage Platform(R) (iMP), has selected AccountChek(TM) for automated asset verification. Cloudvirga's custom integration of AccountChek into the iMP collects borrower account information early in the loan application process and offers a seamless asset verification experience.
eNewsChannels NEWS: (MACON, Ga.) -- LBA Ware, a leading provider of automated compensation software and systems integration solutions for mortgage lending and retail banking, announced it has hired Matthew Marshall as a solutions consultant to support the firm's sales efforts. In this role, Marshall will be responsible for articulating the value proposition of LBA Ware's solutions.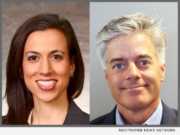 eNewsChannels NEWS: (ATLANTA, Ga.) -- EPIC Insurance Brokers & Consultants, a retail property, casualty insurance brokerage and employee benefits consultant, announced today that Benefits Strategy Consultant Suzannah Gill and Director of Employee Benefits Compliance Carl Pilger will present at SOAHR, SHRM-Atlanta's 27th Annual HR Conference, on Wednesday, March 29 at 2:40 p.m. at the Cobb Galleria Centre in Atlanta, Ga.
eNewsChannels NEWS: (COSTA MESA, Calif.) -- New Vista Behavioral Health, a leading provider of addiction treatment, is proud to announce the acquisition of Avalon Malibu. The addition of Avalon to Infinity Treatment Centers, and Simple Recovery, expands the offerings of New Vista Behavioral Health's distinctive, effective and complementary group of addiction and mental health programs, providing exemplary care to clients struggling with chemical dependency or mental health issues.
eNewsChannels NEWS: (PALM BEACH GARDENS, Fla.) -- Palm Beach Business Connection is hosting a free presentation and workshop from Loren Weisman on Thursday, April 13 at 10 a.m. at Spoto's Oyster Bar in Palm Beach Gardens, Florida. This one hour talk is titled "Creating Content to Engage Your Three Audiences Simultaneously."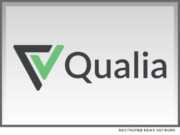 eNewsChannels NEWS: (SAN FRANCISCO, Calif.) -- Qualia, the fastest growing provider of title settlement software, announced it has integrated the agentTRAX portal from Fidelity National Title Group (FNTG) into its settlement platform. Through this integration, Chicago Title, Commonwealth Land Title and Fidelity National Title agents can issue Closing Protection Letters (CPLs) and generate policy jackets directly through the Qualia system.
eNewsChannels NEWS: (TIPP CITY, Ohio) -- AEP Ohio has granted Energy Optimizers, USA, the Most Savings Achieved in 2016 award for the company's outstanding performance and contributions to AEP Ohio's energy efficiency programs.