Business News including New Offices and Management Changes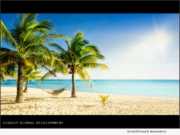 eNewsChannels NEWS: -- Legacy Global Development, the developer of the beautiful Orchid Bay, Belize community and recognized as an expert source for living in Belize, shares its wisdom in a blog post titled, "Before Moving to Belize, You Need to Read This."
eNewsChannels NEWS: -- More than a quarter of people in America's public places are somehow occupied with digital devices. That's according to a new visual survey by The Technoskeptic. The magazine examined behavior at various urban crossroads across the country, categorizing different modes of digital distraction. The results make up the cover story of their summer issue, available nationally beginning June 24.
eNewsChannels NEWS: -- IEDCO, a leader in the design and manufacture of custom engineered powder handling systems and solutions offers custom design solutions for efficiently moving powders in plants with difficult layouts.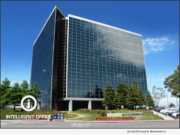 eNewsChannels NEWS: -- Intelligent Office, a virtual, professionally staffed office space for mobile executives, small businesses, professional services firms, and independent contractors, is announcing the opening of a San Francisco Bay Area Peninsula site.
eNewsChannels NEWS: -- The City of Pompano Beach and its redevelopment agency have over 30 acres of land located in an Opportunity Zone out to bid seeking a Master Developer for an Innovation District in the downtown. The land is one of the last undeveloped areas in South Florida bordering the I-95 corridor with direct beach access. Deadline to submit a Letter of Interest is July 10, 2019.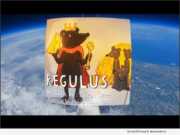 eNewsChannels NEWS: -- Space is an uncharted frontier equipped with mysteries beyond our understanding of what is or will ever be possible. Aaron Ozee, bestselling author of notable children's book, "Regulus" (ISBN: 9781387010790), has partnered with Orbit Pics to launch a printed copy of his book into space. (VIDEO)
eNewsChannels NEWS: -- With the average prices of event tickets to popular mixed martial arts events often topping hundreds of dollars, seeing such an event live is out of reach for many of the sport's most ardent fans. Tuff-N-Uff, the nation's largest and longest running amateur MMA organization, has decided to help do something about that by offering a packed roster of fights at a FREE event that will be held June 29, 2019 at the Thomas & Mack Center in Las Vegas.
eNewsChannels NEWS: -- Eu4ia LLC, the areas first retailer dedicated to CBD based products, is excited to announce its second retail location in Colonie Center Mall. A grand opening celebration will take place on June 29, 2019 from 12 - 3 p.m.
eNewsChannels NEWS: -- John Sebesta has joined Zanthion(TM) as their new CFO. John has many years of experience as a financial consultant, owning and operating a business and negotiating difficult international military contracts. His experience is an excellent fit for Zanthion's current need to satisfy rigorous US compliance requirements and their marketing and sales efforts in Mexico and South America.
eNewsChannels NEWS: -- Free Riders IMC to host the First Annual Fundraiser event benefiting Maryland Heroin Awareness Advocates, both nonprofit organizations. June 22, 2019 from 12-8 p.m. at "The Farm" Amvets Post #2 Event Address: 9602 Baltimore Road Frederick Maryland 21704.