Business News including New Offices and Management Changes
eNewsChannels NEWS: -- The highly anticipated Second Edition of "Cinco de Mayo: What is Everybody Celebrating" (ISBN: 978-1792371936; Condesa Publications) by author Donald W Miles has been released. "Cinco de Mayo: What is Everybody Celebrating" is an informative high school and college level text about the history of Cinco de Mayo.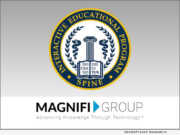 eNewsChannels NEWS: -- Magnifi Group, Inc., announced today the first two scholarship recipients of the Women in Spine Initiative for its 2022 Spine IEP Fellows & Young Surgeons' Course - Austin, Texas, November 18-20. PGY 3 orthopaedic candidates from major US medical school residency programs were invited to submit their credentials for consideration.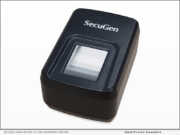 eNewsChannels NEWS: -- SecuGen, world leader in optical fingerprint technology, is pleased to announce the immediate availability of the Hamster Pro 30 fingerprint reader and U30 OEM sensor. The new contact fingerprint reader and sensor from SecuGen are FBI-certified for use in FIPS 201 PIV and Mobile ID FAP 30 applications.
eNewsChannels NEWS: -- An important milestone for promoting lightning safety across Africa occurred with the February 2022 signing of a Memorandum of Understanding between the US and Uganda-based African Centers for Lightning and Electromagnetics Network (ACLENet) and the Office of the Prime Minister (OPM) of Uganda. This MoU was piloted and promoted by the Ministry of Relief, Disaster Preparedness, and Refugees (MoRDP'R) within the Prime Minister's Office.
eNewsChannels NEWS: -- Winners of the first annual employer Culture of Wellness Award have been announced by the North Carolina Business Group on Health (NCBGH), presented at their NCBGH Spring Forum in Greensboro. The award recognizes the best employer wellbeing programs across the state; companies committed to improving the health and well-being of their employees.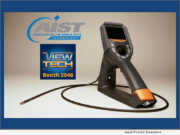 eNewsChannels NEWS: -- ViewTech Borescopes will exhibit for the sixth time at booth 2406 during the annual Association for Iron & Steel Technology Conference and Exposition. AISTech 2022 is returning to Pittsburgh, Pennsylvania at the David L. Lawrence Convention Center and will be taking place May 16-19. This year's Association for Iron & Steel Technology event will feature new products, technical programs, presentations, and panel discussions.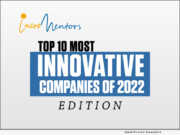 eNewsChannels NEWS: -- Incrementors has been featured as the Most Innovative Companies in 2022 by popular magazine Industry Era Review. Incrementors has been awarded this title for their persistent work in the field of innovative technologies such as Voice Search SEO, AI and Metaverse marketing.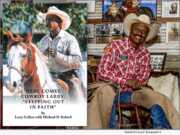 eNewsChannels NEWS: -- "HERE COMES COWBOY LARRY, STEPPING OUT IN FAITH" (ISBN 978-1667838816) is the biographical story of Larry Callies in his own words, he dreamt from the age of ten of becoming a Cowboy; and his spiritual journey as man of color to the founding of the First Museum honoring the long history of the Black Cowboy Heritage.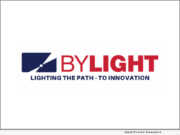 eNewsChannels NEWS: -- The Army National Guard awarded a $2M follow-on contract to By Light Professional IT Services LLC (By Light) and its teaming partner Warhorse Training Solutions. Under this contract, By Light will provide 44 additional Recruiting Experiences to attract and educate young men and women about critical Military Occupational Specialties (MOS).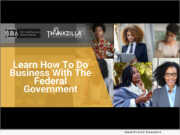 eNewsChannels NEWS: -- Expanding access to more than $500 million in annual contracting, Thinkzilla Consulting and the Arizona District Office of the U.S. Small Business Administration are collaborating to host a special event on "How to Do Business with the Federal Government." The free in-person event takes place May 24 from 10 to 12:30 p.m. and registration is now available.