Business News including New Offices and Management Changes
eNewsChannels NEWS: (SAN FRANCISCO, Calif.) -- Several promising neurotechnology firms and key industry figures will present at the 2016 Neurotech Leaders Forum. The 16th annual event will take place October 24-25 in San Francisco, presented by Neurotech Reports. Keynote speaker at this year's event on October 24 will be Doug Weber, who serves as program manager for DARPA's Biological Technologies Office.
eNewsChannels NEWS: (PASADENA, Calif.) -- Lender Price, the emerging leader in real-time, competitive mortgage analytics and product pricing & eligibility (PPE) solutions complete with full mobile functionality and advanced business intelligence, today announced that its original investor, Best Picture Oscar winning director and Emmy Award winning actor Kevin Costner, will appear at its 2016 MBA Annual Convention exhibit in Boston on October 23-26.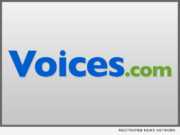 eNewsChannels NEWS: (SAN FRANCISCO, Calif.) -- The largest voice-over marketplace in the world, Voices.com, has announced the launch of an industry roadshow, set to take place across the United States this upcoming Spring 2017. The event is LevelUp - a fast, one-day information sharing event that will bring voice actors, coaches, and clients together like never before for a fast-paced day of workshops and networking. It kicks off March 18 in San Francisco.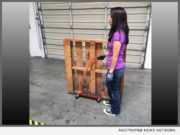 eNewsChannels NEWS: (NEWARK, Calif.) -- Engineered Process Solutions, Inc. (EPS) is pleased to announce the launch of a unique risk mitigation tool - the No Lift Pallet Mover. Designed and patented by the CEO of EPS, Mr. Eugene Swinehart, the No Lift Pallet Mover allows any manufacturing or distribution center worker to safely move an empty pallet.
eNewsChannels NEWS: (HOLLYWOOD, Fla.) -- Sunshine Capital, Inc. (Pink Sheets: SCNP /OTC:SCNP) today announces clarification of its unique opportunity to shareholders. On September 23, 2016, the Company announced that it would distribute to the October 10, 2016 shareholders of record one DIBCOIN for each share that a shareholder owned.
eNewsChannels NEWS: (EMERYVILLE, Calif.) -- Yuzu Ramen & Broffee, an authentic Japanese restaurant in the Bay area, announced they have added 5 new ramen dishes to their menu now offering 8 varieties in total. The new additions include a spicy tonkotsu, spicy gyukotsu, spicy veggie, cheesy tonkotsu, and a cheesy gyukotsu.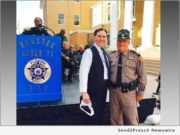 eNewsChannels NEWS: (BRADENTON, Fla.) -- Personal Injury Attorney and FJA Board of Governors member Bernard F. Walsh has attended the September 2016 Masters Of Justice CLE event. Attendees of such seminars earn Continuing Legal Education Credits or CLE's.
eNewsChannels NEWS: (GRAND RAPIDS, Mich.) -- eAgile Inc.,, a global leader in radio frequency identification (RFID) technologies, announces a partnership with Heinlein Plastik-Technik GmbH to bring RFID smart packaging solutions to the European cap and closure marketplace. eSeal is the first turnkey solution engineered to integrate the benefits of RFID into the billions of caps and closures consumed by the over-the-counter pharmaceutical, nutraceutical, cosmetic and chemical manufacturers.
eNewsChannels NEWS: (HOLLYWOOD, Fla.) -- Sunshine Capital, Inc. (Pink Sheets: SCNP) today announced that it has appointed venture capitalist and stock market magnate Adam T. Petty as the new president and CEO of both Sunshine Capital and DIB Funding to help execute the acquisitions of profitable private companies using the newly created DIBCOIN as currency.
eNewsChannels NEWS: (LONDON, U.K.) -- EPIC Insurance Brokers and Consultants (EPIC), a retail property, casualty insurance brokerage and employee benefits consultant, announced today that Wilson Long of the firm's Birmingham-based National Energy Construction Practice is one of only 35 young insurance and risk management professionals from the U.S. and Canada selected to participate in the 2016 Andrew Beazley Broker Academy in London.