Business News including New Offices and Management Changes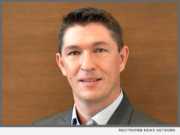 eNewsChannels NEWS: -- TRK Connection, a leading provider of mortgage quality control and origination management solutions, announced it has promoted former Senior Systems Architect Randy Abbey to Chief Technology Officer (CTO). In this new role, Abbey will bring to bear his two decades of SaaS, cloud security and diverse solution development expertise.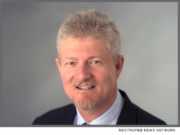 eNewsChannels NEWS: -- EPIC Insurance Brokers and Consultants (EPIC), a retail property, casualty insurance brokerage and employee benefits consultant, and a member of the American National Standards Institute / American Society of Safety Engineers (ANSI/ASSE) Z390 Hydrogen Sulfide Training Committee, announced today the approval and upcoming publication of a revised Hydrogen Sulfide Safety Training Standard (ANSI/ASSE Z390.1-2017).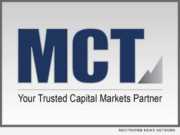 eNewsChannels NEWS: -- Mortgage Capital Trading, Inc. (MCT), a leading mortgage hedge advisory and secondary marketing technology firm, announced at the California Mortgage Bankers Association's (CMBA) annual Western Secondary Market Conference held in San Francisco, that it has released new secondary marketing technology to improve the industry's existing loan sale practices. Dubbed Bulk Acquisition Manager(TM) (BAM), the solution automates the process of packaging and transferring bulk loan bids, which benefits investors, lenders and MCT's team of mortgage loan traders.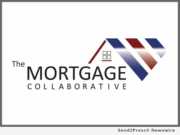 eNewsChannels NEWS: -- The Mortgage Collaborative (TMC), the nation's only independent mortgage cooperative, today announced that industry authority Arthur Prieston has been appointed chair of its newly formed Capital Markets Committee. In this role, Prieston will lead capital market engagements for the group's lender members.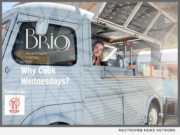 eNewsChannels NEWS: -- Bistro Planet, the first company to connect the entire food truck marketplace under one platform, announced today that they will be partnering with residential powerhouse, Sequoia Equities to deliver an innovative weekly Food Truck Dinner Service for their residents at the Brio Apartments in Glendale.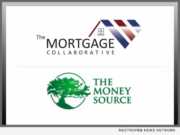 eNewsChannels NEWS: -- The Mortgage Collaborative, the nation's only independent mortgage cooperative, announced a new partnership with national correspondent investor and mortgage loan servicer, The Money Source. The new relationship with The Money Source adds another best-in-class national correspondent investor to their preferred partner network.
eNewsChannels NEWS: -- There have been numerous standing ovations at the performance venues designed by Currie Sowards Aguila Architects. For the past five decades, the award-winning Delray Beach-based architectural firm has played an instrumental role in designing some of South Florida's key cultural venues, and recently their designs for the expansion of the Maltz Jupiter Theatre received approval.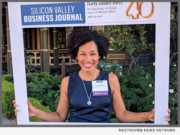 eNewsChannels NEWS: -- Hoge Fenton is pleased to announce that its shareholder Crystal Riggins has been named a 2017 Silicon Valley Business Journal 40 Under 40 honoree. As a recipient of this award, Crystal is recognized for her contributions to her profession and community and represents the best of Silicon Valley.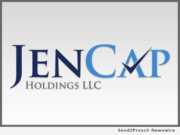 eNewsChannels NEWS: -- JenCap Holdings LLC announced today that it has agreed to acquire privately held Special Risks Facilities, Inc., an MGA/contract binding authority and wholesale insurance brokerage firm based in Sterling Heights, Michigan with another office in Peoria, Arizona. Special Risks was formed in 1971 and has been led by Jack Klebba and Randy Kaszeta. Messrs.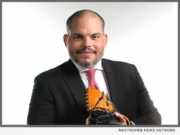 eNewsChannels NEWS: -- Supreme Lending, a nationwide mortgage lender, has announced that it is partnering with baseball Hall of Famer, Major League Baseball All-Star and former Texas Ranger Ivan "Pudge" Rodriguez, who will serve as the company's ambassador during the American Century Championship Golf Tournament, July 11-16, 2017 at Edgewood Tahoe Golf Course in South Lake Tahoe, Nevada.