Collectable and Collectibles, and Antiques News
eNewsChannels NEWS: -- Wonder Woman, the most popular female superhero, continues her meteoric rise. Her much-anticipated movie sequel, "Wonder Woman 1984," will be released in early fall. But before then, fans and collectors can score a piece of her magic, including original comic books and a one-of-a-kind movie prop, thanks to ComicConnect's August Event Auction.
eNewsChannels NEWS: -- Maltz Auctions, a premier full-service auction company serving the New York Metropolitan region, announced it will auction sixteen New York City taxi medallions, of which fourteen are individual and one is a mini-fleet pair, at the NY LaGuardia Airport Marriott Hotel, on Thursday, July 11, 2019 at 11 a.m. with registration commencing at 9:30 a.m.
eNewsChannels NEWS: -- The Bonanza Art Antiques & Gourmet Expo is coming to the Pendleton Convention Center on June 7 and 8, 2019. This inaugural event will feature an eclectic mix of artists, antique and vintage dealers, small gourmet food producers, and offer tastes from several Oregon wineries, breweries and other craft beverage houses.
eNewsChannels NEWS: -- H.R. Harmer will conduct the sale of the first part of the renowned "ERIVAN" Collection of United States Postal History in New York City. Included in this sale will be the famed "Alexandria Blue Boy" stamp, which last appeared at public auction in 1967. Opening price for the stamp will start at $1 Million with industry experts agreeing the final price is likely to go much higher.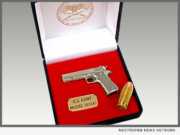 eNewsChannels NEWS: (ROME, Ga.) -- Hampton & Weaver, a small firm in historic Rome, Georgia has begun producing a Collection of "Famous Handguns of the World" in one-quarter scale. These mini-replicas vary from 1 1/2-inches to 3 3/4-inches in length, are cast from zinc, electroplated with silver and an antiqued finish is applied to accentuate the features of each miniature. Every model is simply exquisite, with aesthetic detail ingrained into each creation.
eNewsChannels NEWS: (SOUTHBURY, Conn.) -- Nationally renowned Southbury Connecticut artist-historian Don Troiani has unveiled his painting of the momentous Boston Massacre. That encounter on a cold March night set forth a series of antagonistic events that climaxed in the start of the American Revolution 5 years later.
eNewsChannels NEWS: (LAS VEGAS, Nev.) -- A newly discovered piece of Andy Warhol History is up for sale by The Metallic Art Gallery on eBay. It shows the great artist's name as Andrew Warhola in a student honor roll document deserving of an Honorable Mention for his performance in his first semester of the ninth grade at Schenley High School in Pittsburgh.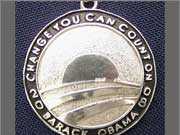 FREDERICKSBURG, Texas -- African American artist Jonas Perkins commemorates historic election with original jewelry line. Perkins, a sculptor from Fredericksburg, Texas, announced today that...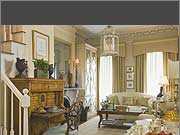 BOSTON, Mass. -- Gerald Pomeroy Design Group, one of the Boston area's premier interior design firms specializing in creating residential spaces reflecting client's individual...
BRONX, N.Y. -- Baseball memorabilia guru Brian Cataquet, who runs Tobeeecat Auctions, a well known online sports card and memorabilia company, has received hundreds of emails from baseball fan collectors who are a little wary about their sports investments, asking the same question. "Has the weak economy hurt the baseball card and memorabilia industry?" To answer this question in one word, the answer is, No!