Consulting News, including Consultants, Advisors and Related News
eNewsChannels NEWS: -- Not all environments are created equal. Some environments are designed to limit. Some environments are designed for growth. The verdict is in: Jordan Etem and his network (Jordan Etem Networks) is meant for the latter, for growth environments.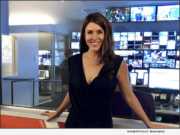 eNewsChannels NEWS: -- The Creativity Coach, Lauren Wallett has opened the Business School for Coaches with her inaugural 90 day accelerator program, Simply Irresistible, which teaches coaches and VA's how to create multiple irresistible offers that keep clients coming back for more.
eNewsChannels NEWS: -- Fish Stewarding Group is pleased to announce that Loren Weisman has joined The Fish Stewarding Group. A Brand Messaging Strategist that looks deeply into the psychological aspects of messaging, Weisman will strategize in the areas of brand discovery, brand development, brand compliance as well as brand audits and the overall messaging and optics strategies.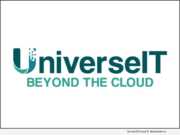 eNewsChannels NEWS: -- UniverseIT is excited to announce a new partnership with the United States Air Force (USAF) which encompasses serving three training schools - the Air Ground Operations School (AGOS); Weapons School (USAFWS); and Advanced Maintenance and Munitions Operations School (AMMOS).
eNewsChannels NEWS: -- Chicago Illinois area's William Madden, co-founder and senior partner of Whole Brain Consulting, is scheduled to present at The Hatchery from 6 to 7:30 p.m. on December 2, 2019.
eNewsChannels NEWS: -- Valentis Security is proud to announce and welcome Dan Ries as its new Northwest Regional Manager. Ries will be responsible managing Valentis operations, personnel, and assisting with business development in northwest Pennsylvania, mid Pennsylvania, and Ohio markets.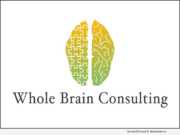 eNewsChannels NEWS: -- Boulder, Colorado area's Brandon Hernandez, co-founder and senior partner of Whole Brain Consulting, announces acquisition of JL Dale and Associates, LLC.
eNewsChannels NEWS: -- Aligned Technology Solutions, an award-winning IT services provider for Associations and Nonprofits in the Washington D.C. region, announced its plans to exhibit at the ASAE Technology Exploration Conference (TEC). The two-day event, for association and non-profit technology executives, is tailored to the needs of an increasingly technology-driven community where attendees can find all the education, solutions, and connections they're looking for.
eNewsChannels NEWS: -- The Town of Fort Myers Beach has hired the firm RMA to create its new branding and marketing campaign. RMA's award-winning team of economic development and marketing experts will analyze the town's current brand and develop a comprehensive strategy to capitalize on the community's authentic assets and distinctive culture.
eNewsChannels NEWS: -- Depth Public Relations, LLC, (DepthPR) a leading provider of consultative marketing, public relations and reputation management services for the mortgage lending and residential finance industry, today announced its promotion of Lindsey Neal to vice president of client services.