Consulting News, including Consultants, Advisors and Related News
eNewsChannels NEWS: -- Facilities Planning Services Group has announced the formation of the FPS Re-shoring Team. This team of specialist will help USA companies relocate their manufacturing operations back to the mainland to lessen their dependency on offshore outsourcing.
eNewsChannels NEWS: -- ZenTek Consultants is pleased to announce the launch of the ZenTek Civil Engineering Hub, the premier professional tool for anyone who works in the Civil Engineering & Survey industries.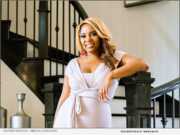 eNewsChannels NEWS: -- Serial Entrepreneur, Simone Adrianne, specializes in teaching women how to make an impact by turning obstacles into opportunities. Simone has created three six-figure brands: Overcoming Her, The Overcomer Club, and #TheLaunchPad since becoming an entrepreneur at the age of 23.
eNewsChannels NEWS: -- Most people currently face the pressing concern of how to move the needle from crisis to success during a global pandemic. "Three Sides of Every Crisis: Strategies to Sustain Business, Manage Your Career and Take Care of You" (ISBN: 978-0974999173) by Jewel Daniels offers a roadmap on how to pivot during an international economic tsunami.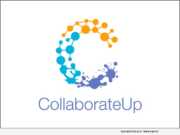 eNewsChannels NEWS: -- Four co-authors of the recently published "Preparing for the Next Pandemic," in a virtual roundtable with consulting firm CollaborateUp and the Scowcroft Institute of International Affairs, issued a call for a 9/11-style commission to investigate and unearth lessons learned from the U.S. government response to the COVID-19 pandemic.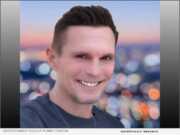 eNewsChannels NEWS: -- Far too many people look back at their life with regret for the opportunities they let slip through their fingers, and the dreams they left unrealized. Mike Sington knew from an early age he wouldn't be one of those people.
eNewsChannels NEWS: -- Jaliel Thompson, founder and CEO, Thompson J. Enterprises, LLC (DBA Jaliel Thompson Coaching), had so much success with his coaching business that he recently relaunched the brand to meet evolving client needs. As a result, his company is now able to take on larger clients and help them to get faster results.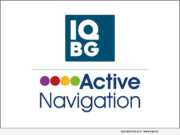 eNewsChannels NEWS: -- IQBG, Inc., a leading provider of information and management solutions to highly regulated industries and the public sector, today announced a strategic partnership with Active Navigation, the data privacy and governance software provider.
eNewsChannels NEWS: -- Bessolo Haworth, a leading West Coast tax, accounting and business advisory firm, announces the promotion of Sasha Baluka to partner. Baluka will continue to manage some of the firm's largest clients and will now also work with the firm's partners to manage and lead the organization.
eNewsChannels NEWS: -- Aligned Technology Solutions, an award-winning managed service provider (MSP), has reached an exciting milestone as the company celebrates a decade of providing affordable world-class IT solutions that improve technology outcomes for small- and medium-sized businesses.