Corporate Social Responsibility
Home
Corporate Social Responsibility
Corporate Social Responsibility News - CSR Company News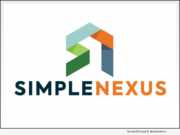 eNewsChannels NEWS: -- SimpleNexus, developer of the leading digital mortgage platform for loan officers, borrowers and real estate agents, helped raise more than $17,500 to support the families of hospitalized children as a Birdie-level sponsor of Security National Mortgage Company's ninth annual SN Charity Golf Classic.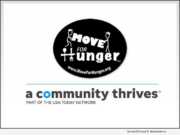 eNewsChannels NEWS: -- Move For Hunger was announced today as a grant recipient of A Community Thrives, a grantmaking and crowd-funding program from the USA TODAY NETWORK and a part of the Gannett Foundation. Move For Hunger will receive a $50,000 "A Community Thrives" grant to expand its Multi-Family Apartment Food Rescue Program.
eNewsChannels NEWS: -- Capital Ford in Raleigh generously raised $1,000 for Camp WinShape, a children's day camp to be held July 1-5 at Wake Crossroads Baptist Church this summer. The camp provides an unprecedented day camp experience for children who have completed grades kindergarten through eighth grade.
eNewsChannels NEWS: -- Spodak Dental Group celebrated the company's 43rd Anniversary by giving back to their community and cleaning up the Delray's beach. The Ninth Annual SDG Beach Cleanup was held Sunday, June 2 at the Delray Beach South End, South Tower 5, and more than 60 pounds of trash was removed by more than 75 community members.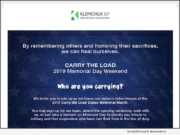 eNewsChannels NEWS: -- Klemchuk LLP, a leading litigation, intellectual property (IP), and business law firm, announces that Klemchuk LLP and Team Klemchuk will proudly participate in Carry the Load 2019 Dallas Memorial March over Memorial Day Weekend.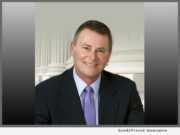 eNewsChannels NEWS: -- Attorney Brian O. Sutter of All Injuries Law Firm has been recognized for his contributions to building new wells for clean drinking water in Haiti. Located in the town of Jacemel on the southern coast of Haiti, the project organized and carried out by Food For The Poor Inc., was part of the charitable organizations's wider effort.
eNewsChannels NEWS: -- DocMagic, Inc., the premier provider of fully-compliant loan document preparation, regulatory compliance and comprehensive eMortgage services, announced that the company will participate in Red Nose Day for the second year, transpiring on Thursday, May 23, 2019.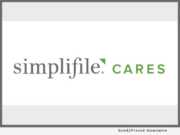 eNewsChannels NEWS: -- Simplifile, a leading provider of real estate document collaboration and recording technologies for lenders, settlement agents and counties, today announced that it is joining the Arbor Day Foundation for the launch of its Time for Trees initiative, a commitment to plant 100 million trees in forests and communities worldwide by 2022.
eNewsChannels NEWS: -- Paragon BioTeck, Inc., an ophthalmic pharmaceutical and medical device company, announced today that Mohima Sanyal has been named its 2019 Koch Kellan Scholar. Paragon Gives, a Paragon BioTeck initiative, awards the Koch Kellan Scholarship to an outstanding graduate medical student committed to elevating the standard of eye care.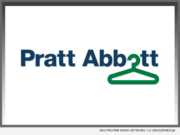 eNewsChannels NEWS: -- Pratt Abbott is hosting a clothing drive to benefit Preble Street and celebrate Earth Day from now through April 26, 2019. All 12 of Pratt Abbott's dry cleaning and laundromat locations are accepting clothing donations during this period.