Cosmetics, Makeup, Skin Care, and Beauty Products News
eNewsChannels NEWS: -- Market Defense, a leading brand growth and protection agency supporting Beauty and passion brands on the Amazon platform, just announced changes to its executive team and client delivery teams to support a surge in growth. Market Defense operates 3P businesses on behalf of its clients, providing deep expertise in Amazon account management, brand protection, value added logistics and performance marketing.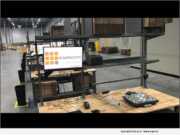 eNewsChannels NEWS: -- Capacity LLC, trusted leaders in modern order management and direct-to-consumer eCommerce fulfillment, has launched with two fast-growing, diverse beauty brands: Rizos Curls and Bubble Skincare.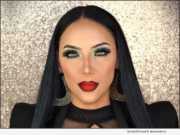 eNewsChannels NEWS: -- Renowned celebrity hairstylist Ted Gibson and Master Colorist Jason Backe are excited to have stylist Cece Nunez of Salon Sardis join the Ted Gibson Artistic Team in participating in this season's Spring/Summer 2020 New York Fashion Week.
eNewsChannels NEWS: -- Teenagers finally have a product line that they can identify with that offers real solutions for frustrating acne breakouts. TEENOLOGY, LLC has launched a unisex hair and body care product line that's specifically formulated for teenagers and leaves out harmful ingredients often found in other products.
eNewsChannels NEWS: -- Organic Aromas, a leading maker of premium nebulizing diffusers for aromatherapy, announced today that the Company will officially begin accepting Bitcoin as a form of payment on its website.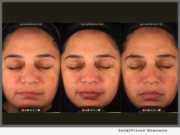 eNewsChannels NEWS: -- When some customers showed concern over cupping marks after using the lip plumper manufactured by CandyLipz, LLC, the company quickly jumped into action. It hired a third-party independent investigative research vendor, Biometrix, Inc. - a company that has conducted clinical trials for major multinational biotech, dermatology, product manufacturers and more for 20 plus years - to prove that there was nothing to worry about.
eNewsChannels NEWS: -- AlgEternal Technologies, LLC, a leading producer of naturally and sustainably produced microalgae-based products has introduced its AlgaRiche range of AlgAllure high-performance, luxury age-defying skincare products. The AlgaRiche line is rich with PhycoDerm, a patent-pending, proprietary marine red microalgae extract.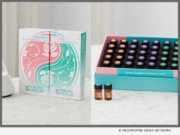 eNewsChannels NEWS: -- Organic Aromas, maker of a wide range of premium aromatherapy products for the home and professional-use markets, has announced today its plans to further launch several exciting and unique new products for this holiday season.
eNewsChannels NEWS: (ROMEOVILLE, Ill.) -- Solesence, a skin care product manufacturer at the forefront of environmental protection technology, has announced a partnership with leading prestige beauty brand Colorescience in a special collaboration to develop products for skin care and protection. As part of their joint development and supply relationship, Solesence will use patented mineral skin care actives technology to develop sunscreen products exclusively for Colorescience.
eNewsChannels NEWS: (SACHSE, Texas) -- Top industry expert and professional makeup artist Rosalyn Bellamy, CEO and founder of Ros B Beauty, launched Ros B Beauty Luxury Cosmetics at a December 8 gala launch party at Salon M in Frisco, Texas. The cosmetic line, offering high performance products catering to all skin tones and types, includes Camera Ready Primer, HD Pro Finish Foundation, Dual Powder Pro Finish Foundation, Pro Finish Liquid Concealer, Blush On, Luxe Lip Gloss, and Liquid Velvet Lipstick.