Consumer Electronics News, including Gadgets, Media Players and Related
eNewsChannels NEWS: -- A just released research paper, by noted economist and author Jay Prag of the Drucker School, finds that the cost of pedestrian injuries and deaths from accidents cost the United States economy more than $60 billion in 2018 alone. According to the research, sponsored by Maglite, the vast majority of accidents and the highest percentage of deaths.
eNewsChannels NEWS: -- SunRa Solar, Inc. adds battery storage as an option for new solar energy system installations and as a retrofit for existing systems. The company is responding to the needs of Massachusetts homeowners to overcome reliability concerns.
eNewsChannels NEWS: -- IEDCO, a leader in the design and manufacture of custom engineered powder handling systems and solutions offers custom design solutions for efficiently moving powders in plants with difficult layouts.
eNewsChannels NEWS: -- Olea Kiosks of Los Angeles, has been recognized by Frost & Sullivan with the 2019 Customer Value Leadership Award for its self-service kiosk manufacturing and focus on designs for outdoor use.
eNewsChannels NEWS: -- MICROSafeX announces a newly patented "unhackable" security technology / computer platform and it's working to raise money through a Kickstarter campaign set to launch on June 25, 2019 (US Patent No.: 10,061,923 B1).
eNewsChannels NEWS: -- Leading Augmented Reality company INDE is proud to announce a partnership with Brookfield Properties to launch the world's first augmented reality display network. Brookfield is a premier retail property operating company with whom INDE will launch an Augmented Reality advertising network of 7 high-traffic screens in flagship malls across 6 US states with more to follow.
eNewsChannels NEWS: -- ZKTeco today announced that its OP-400 face reader has been officially certified by AMAG Technology. ZKTeco is a long-time member of AMAG's Symmetry Preferred Partner Program.
eNewsChannels NEWS: -- MAG Instrument Inc. (MAG), the world leader in flashlight technology, will once again have a very significant presence at the 2019 National Hardware Show. Maglite has also been selected to be one of very few products to be featured in the National Hardware Roadshow.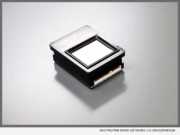 eNewsChannels NEWS: -- SecuGen, a world leading optical fingerprint device and technology vendor, is pleased to announce the official release of the U10-SF, an ultra-slim standalone fingerprint sensor module designed for OEMs and developers to integrate with their products that require fingerprint biometric functionality.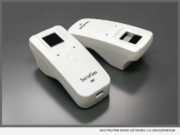 eNewsChannels NEWS: -- SecuGen, a world leading optical fingerprint device and technology vendor, will be demonstrating the new Unity(tm) 20 Bluetooth fingerprint reader with Apple's iOS at the ISC West 2019 in Las Vegas, the largest converged security industry trade show in the U.S.