Consumer Electronics News, including Gadgets, Media Players and Related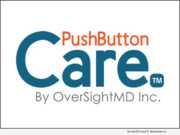 eNewsChannels NEWS: -- The Push Button Care network by OverSightMD provides comprehensive aging in place support and care coordination for older adults nationwide. Every day 10,000 people are turning 65 years old and are faced with aging in place decisions.
eNewsChannels NEWS: -- Continuing to confound the competition and impress manufacturers in 77 countries, Johnson Electric is proud to announce today the release of their new 1 1/2 x 2 1/2 STA-model tubular solenoid. The product improves upon current brass sleeve technology by providing a longer stroke, higher cycles, and better mounting capacity.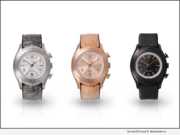 eNewsChannels NEWS: -- On November 1, VELDT Inc. will unveil the most intuitive and attractive 'smartwatch' ever. The LUXTURE AARDE(tm) features new technology that revolutionizes how we receive information from a watch. For seekers of balance, the new LUXTURE goes beyond smartwatches to help users achieve intelligence and beauty.
eNewsChannels NEWS: -- Mag Instrument Inc. (MAG), the American manufacturer of the iconic MAGLITE(R) line of flashlights, continues its longstanding partnership with National Breast Cancer Foundation, Inc.(R) (NBCF) to promote awareness of and raise funds to support the work of NBCF.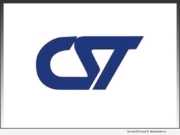 eNewsChannels NEWS: -- On October 2, 2019, Cascade Systems Technology will be at the NW Electronics Design & Manufacturing Expo (NEDME). NEDME is the premier trade show and networking event for members of the high-tech industry in the Pacific Northwest.
eNewsChannels NEWS: -- The application of Augmented Reality techniques, immersing fans in multiple elements of their favorite sports, has taken fan engagement to new levels, says AR innovator, INDE. The passive consumption of a matches or games is fading into the past. Today it's possible to involve spectators in ways that were previously unheard of, and that's where out-of-the-box marketing tools come into the picture.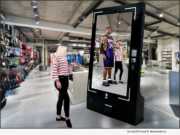 eNewsChannels NEWS: -- Augmented reality company INDE have celebrated the 3rd anniversary of the international launch of their kiosk-sized interactive photo booth - "HeroMirror." Powered by their award-winning BroadcastAR software, the HeroMirror revolutionises user engagement due to its ability to "resurrect" any existing or imaginary character.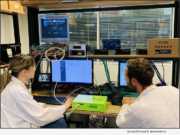 eNewsChannels NEWS: -- IBC Amsterdam -- iTrinegy, leading providers of Software Defined Virtual Test Networks, are pleased to announce that VITEC, a prominent worldwide end-to-end video streaming solutions provider for broadcast, military and government, enterprise, sports and entertainment venues, has selected iTrinegy's NE-ONE Network Emulator to enhance their IP Encoder/Decoder testing capability.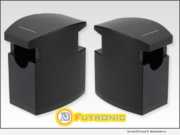 eNewsChannels NEWS: -- Futronic Technology Company Limited, a global provider of fingerprint recognition software and hardware products, announces the commercial release of VS80 USB2.0 Finger Vein Scanner. Finger vein is a hidden biometric pattern so it is harder to acquire an image for finger vein pattern than other biometrics such as face.
eNewsChannels NEWS: -- Zanthion launches SMART Lifetime, a complete personal and home security system for life, with no subscription fees and proactive health monitoring with crowdsourced awareness. Zanthion is an AI digital healthcare company with a class-leading Senior Care IoT Platform.