Consumer Electronics News, including Gadgets, Media Players and Related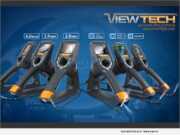 eNewsChannels NEWS: -- With 2020 continuing to be an unpredictable year, third-quarter sales for North America's number one video borescope company mirrored forecasted figures from 2019. With nearly every industry and application relying on borescopes for remote visual inspections, ViewTech Borescopes VJ-3 continues to experience a steady increase in sales.
eNewsChannels NEWS: -- SecuGen, world leader in optical fingerprint technology, is proud to announce that the newly developed and soon to be released Hamster Pro(tm) 30 fingerprint reader and U30 OEM sensor have been certified by the FBI as meeting the image quality specifications for PIV and Mobile ID FAP 30.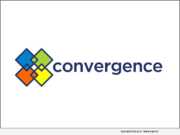 eNewsChannels NEWS: -- Foley Group, Inc. and Convergence Partners, Inc., announced today the completion of the merger of their companies to offer the electrical industry a unified resource for virtually all their products, services, and design needs. The merged business will operate under the Convergence Partners brand.
eNewsChannels NEWS: -- Sunpro Solar announced today that they will be the first solar contractor in the U.S. to install the new series of LG NeON 355 watts solar panels. These new modules are more aesthetically appealing and perform with cutting-edge high efficiency to bring more savings to homeowners.
eNewsChannels NEWS: -- Rhotheta International Inc., a full-service distributor of German-designed radio direction finders (DF), proudly announces the firm's 20th anniversary of providing DF equipment to the United States Civil Air Patrol (CAP).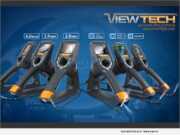 eNewsChannels NEWS: -- As video borescopes are increasingly used as a visual inspection tool, ViewTech Borescopes VJ-3 video borescope is reputably one of the most desired tools to own. From family-owned businesses to Fortune 500 corporations, each day thousands of users rely on their VJ-3 to improve maintenance, inspection and repair processes.
eNewsChannels NEWS: -- As part of World Trade Week (WTW) Optical Zonu has been selected as a recipient of the Los Angeles Chamber's coveted Export Achievement Award.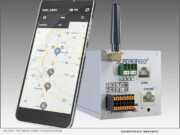 eNewsChannels NEWS: -- Reonix Technologies LLC has announced a new program offering to municipality's water, wastewater and utilities sectors. With economic uncertainties and confusing social distancing protocols, budgets across the nation are being slashed and unemployment is trending upwards. The result is lower employee numbers and higher stress for those left to maintain day-to-day operations.
eNewsChannels NEWS: -- Symposium on Quality Electronic Design (ISQED) today announced that it has started to accept papers for the 2021 event. ISQED is an internationally reputable conference, sponsored by IEEE CASS, IEEE EDS, and IEEE Reliability Societies, and in cooperation with ACM/SigDA.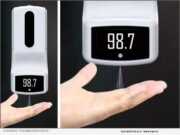 eNewsChannels NEWS: -- Solving the problem of screening for elevated temperatures, without the close contact of a walk-up thermometer to the forehead, desperately needed a safer, more socially distant option. Introducing the Disinpro ThermoDispenser.