Consumer Electronics News, including Gadgets, Media Players and Related
eNewsChannels NEWS: -- Universal Electronics, Inc., (UEI) has invested in new capital equipment to improve PCBA manufacturing processes and increase capacity. These new investments will allow UEI to continue meeting the unique needs of their clients in industries including medical, industrial, consumer, and security.
eNewsChannels NEWS: -- MAGLITE, the world-famous flashlight brand, is proud to partner with St. Jude Children's Research Hospital(R) with a new line of logoed products. Sales of the product will help to ensure that families never receive a bill from St. Jude for treatment, travel, housing or food - because all a family should worry about is helping their child live.
eNewsChannels NEWS: -- Video Display Corporation (OTC:VIDE) is pleased to announce that its VDC Display Systems subsidiary has been awarded a significant contract by a major US defense contractor for the delivery of its next generation Multi Mission Display (MMD) rugged display line.
eNewsChannels NEWS: -- IMPRES Technology Solutions, Inc., a leading IT solutions provider for the US Federal Government, today announced an estimated $67 million award to provide standardized, pre-configured rugged laptop devices to federal customers via the General Services Administration AdvantageSelect program.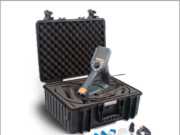 eNewsChannels NEWS: -- With some industries being allowed to return to near-normal operations, ViewTech Borescopes started their second quarter of sales with the VJ-3 video borescope being utilized for a variety of remote visual inspections throughout North America. ViewTech highlights the addition of two of their newest clients who added a ViewTech borescope to their inspection tool kit: IMCA Jamaica Limited and St. Louis Testing Laboratories.
eNewsChannels NEWS: -- CareSight is excited to offer two custom headsets, suitable for use with all B2000, B3000, and B3000N Vocera voice badges, that easily allow healthcare personnel to combine hands-free and private conversations with Vocera.
eNewsChannels NEWS: -- Chelsea Lighting (the "Company") is pleased to announce the launch of its dedicated Power over Ethernet Lighting and Controls specialty division to provide leading technology solutions to the real estate, design and construction community.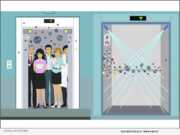 eNewsChannels NEWS: -- Ashla Systems announced today the emergence of the COVID-19 pandemic has industries searching for answers on what technology can help in the fight against contamination. Many groups are starting to focus on a system that has been tried and tested for over 70 years; UV-C light which has been proven to kill the virus after just 10 minutes of contact.
eNewsChannels NEWS: -- iQ International AG (ISIN CH0451424300/WKN A2PAA5/Symbol IQL), a multinational Sustainable Technologies company publicly traded on the Regulated Market of the Frankfurt Stock Exchange with its global head office in Zug, Switzerland and North American headquarters in Scottsdale, Arizona, is adding three industry leaders to its Advisory Board to assist the Company in its expansion plans.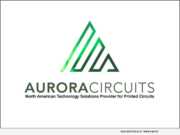 eNewsChannels NEWS: -- Dr. Christopher Kalmus, President of Aurora Circuits, announced early today that Aurora Circuits will produce printed circuit boards for ventilator manufacturers at no cost. To speed the manufacture of ventilators, organizations are invited to contact Aurora Circuits to start the process of acquiring circuit boards for the cost of shipping only.