Consumer Electronics News, including Gadgets, Media Players and Related
eNewsChannels NEWS: -- Continuing a busy month of exhibiting across the United States, ViewTech Borescopes is set to network with attendees as they convene at key industry conferences. Experience Power, INTERPHEX, and the Reliable Plant Conference & Exhibition all taking place next week.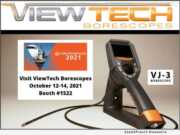 eNewsChannels NEWS: -- After a year away from a face-to-face NBAA BACE, ViewTech Borescopes is eager to be one of over 700 exhibitors as the aviation community reunites. ViewTech Senior Sales Consultant, Zach Wessels, a "2021 AMT 40 Under 40 Maintenance Professional Award" recipient, is ready to reconnect and network during the 3-day National Business Aviation Association event.
eNewsChannels NEWS: -- Fluid Metering Inc. the world's leading developer and manufacturer of precision fluid control solutions is pleased to announce the expansion of its portfolio to include the FSF Smooth Flow technology application module to interface with a variety of Fluid Metering pumps.
eNewsChannels NEWS: -- MAGLITE and Trekin outdoors! have formed a partnership which will highlight the outdoor adventures of the Trekin Outdoors! team and will include the generous use of Trekin Outdoors! footage in the MAGLITE social media and offer fans of Trekin Outdoors! the chance to win MAGLITE products.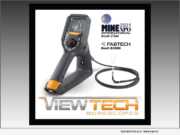 eNewsChannels NEWS: -- As two of the largest trade shows in the United States return after COVID-19 forced a hiatus, ViewTech Borescopes will be one of the thousands of exhibitors featuring the latest machinery and technology next week during FABTECH and MINExpo International. FABTECH 2021 will be taking place at the McCormick Place in Chicago September 13-16, while MINExpo International is being held at the Las Vegas Convention Center September 13-15.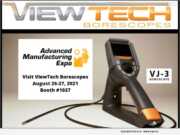 eNewsChannels NEWS: -- ViewTech Borescopes will be exhibiting for the first time at the Advanced Manufacturing Expo on August 26 and 27, which is being held at DeVos Place in Grand Rapids, Michigan. Three different halls, metalworking, mechanical, and automation & manufacturing services, will feature more than 200 vendors and the latest manufacturing technology and equipment.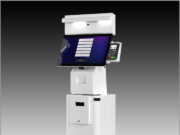 eNewsChannels NEWS: -- Olea Kiosks®, Inc., a visionary provider of innovative self-service kiosk solutions, today announced the addition of its height adjustable base for the Austin series kiosk. This new addition is available for ordering now.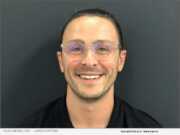 eNewsChannels NEWS: -- Olea Kiosks®, Inc., a visionary provider of innovative self-service kiosk solutions, today announced the expansion of its sales team by adding Jared Epstein to handle the ticketing vertical.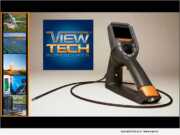 eNewsChannels NEWS: -- As the clean energy revolution continues a path of rapid growth, R&D, along with manufacturing of new green technologies, requires thorough nondestructive testing. With many prototypes and advancements of current components adhering to clean energy standards, ViewTech Borescopes has witnessed an expansion of clients that use a ViewTech VJ-3 video borescope for inspecting a variety of clean energy options.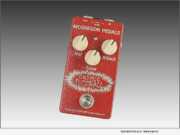 eNewsChannels NEWS: -- Boutique pedal company McGregor Pedals has launched its third pedal: The Cozmic Fuzzball. It follows on the heels of the McGregor's previous pedals, the Crunch Transparent Overdrive, a single-channel, low-gain overdrive pedal for guitar and bass, released in December 2019 and the Crunch Plus Overdrive, a medium-gain version for guitar and bass released in December 2020.