Regional Events, Seminars, and Industry Trade Show News
eNewsChannels NEWS: -- Thirteen years ago, Nina G made her debut as the first stuttering female comedian. Since then, she's challenged the status quo of how people who stutter are perceived - onstage and off. So, in an industry that lacks speech diversity, Nina G's unique voice will record both her first solo comedy album and comedy special on March 9, 2023 at the Alameda Comedy Club located in her hometown. The album is projected to come out later in the spring on the Punchline Records label with the comedy special to follow.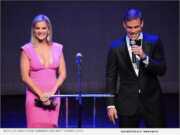 eNewsChannels NEWS: -- The Journey Awards announces their 5th annual ceremony to be held on Sunday September 5, 2021 at the Fabulous Fox Theatre. Expect to see hundreds of celebrities, influencers, entertainers, executives, politicians and everyday people from all over the world, as they converge down the red carpet for an historic evening.
eNewsChannels NEWS: -- It's time for you to own your magnificence! Debra Shine's SASSI and Michelle R. Martin's Northbay Alliance of Professional Women are sponsoring International Women's Day 2019 on Thursday, March 7 from 6-9 p.m. at the Foxtail Golf Club, 100 Golf Course Drive, Rohnert Park, CA 94928, to celebrate inspire women and commemorate women's rights!
eNewsChannels NEWS: -- JaneUnChained News Network, a 501(c)(3) based in Los Angeles, announces that animal lovers across the nation are expressing their disappointment and disgust over the glorification of fur by CBS during its Super Bowl halftime show as rapper Big Boi appeared drenched in fur. In a tragic irony, the word LOVE then filled the screen.
eNewsChannels NEWS: -- Outvisible Theatre Company presents David Ives' award-winning "Venus in Fur" - running February 14 through March 3, 2019. "Venus" is a modern take on Leopold von Sacher-Masoch's "Venus in Furs," an 1870 novella which draws on themes of female dominance.
eNewsChannels NEWS: -- Transformational Leadership ('TL') presents Ford Taylor and The 2018 Australia Transformational Leadership Seminar. The event is being held August 7-9, 2018, at Hillview Community Church, Rowville, VIC 3178. Ford Taylor is a leadership solutions trainer, strategist, and speaker.
eNewsChannels NEWS: -- CES MMA launches its New York division on Friday, May 4, 2018 with "CES MMA NY," a star-studded event at the iconic The Space at Westbury Theater, featuring the region's top talent, including Bellator veterans Matthew Secor of Glens Falls, Kenny Foster of Corona and the long-awaited New York debut of Oyster Bay welterweight John Gotti III.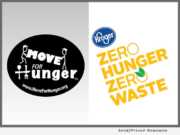 eNewsChannels NEWS: -- Move For Hunger announced today that it will be holding "Fill-A-Truck" Food Drives at nine Kroger stores in Michigan on April 28, 2018. Employees from one of four Michigan moving companies - All Around Moving (Romulus), Palmer Moving Services (Warren), Stevens Van Lines (Saginaw), and University Moving & Storage (Farmington Hills) - will be on-site at each location to encourage shoppers to donate enough non-perishable food to fill an entire moving truck.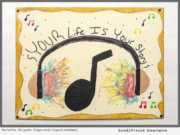 eNewsChannels NEWS: -- Casita Maria Center for Arts & Education is proud to present "There's No Place Like Home," the 1st annual Young Artist Showcase celebrating the greatness and self-expression found within all Casita Maria program participants. This multi-disciplinary exhibition will include over 200 artworks created during the 2017-2018 after school-year.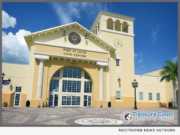 eNewsChannels NEWS: (PORT ST. LUCIE, Fla.) -- The Treasure Coast Real Estate and Trade Expo is a free event for all ages, all businesses and open to the public on Saturday, January 21, 2017. TCOppNetwork (Treasure Coast Opportunity Network) and The Von Ohlen Team are hosting Treasure Coast Real Estate and Trade Expo at The Port St. Lucie Civic Center in Port St. Lucie, Florida.