Home
Films and Film Making
Film News, including Film and Movie Making, Filmmmakers, and Film Business News
LOS ANGELES, Calif. -- The schedule was released today for HDFEST's Los Angeles event which will be staged at Dolby Laboratories in Burbank. This December event is the final stop on the HDFEST 2006 World Tour, which also included HD Festival events this year in Seoul, New York, Finland, and London. HDFEST Los Angeles will include screenings of high-definition movies, panels on HD moviemaking and digital cinema, festival parties and the HDFEST 2006 Deffie Award Ceremony.
STUDIO CITY, Calif. -- John Frank Rosenblum has exited Lighthouse Productions after fifteen years as a Producer to become a partner at Epic Level Entertainment. While at Lighthouse, Rosenblum produced the series Trailer Park for the Sci-Fi Channel.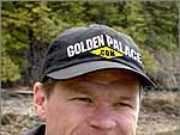 VANCOUVER, B.C., Canada -- GoldenPalace.com is proud to present Raging Boll. Uwe Boll, the German filmmaker best known for several video game based films like 'Alone in the Dark,' 'House of the Dead,' 'BloodRayne,' & 'In The Name of The King: A Dungeon Siege Tale,' is considered by many critics to be one of the world's worst filmmakers. His movies, however, have made him more money than his critics will earn in several lifetimes.
NEW YORK, NY -- The nude study of Senator Hillary Clinton used in creating her first portrait as U.S. President is featured in a documentary now viewable at YouTube.com, the net's leading video download site. "Hillary's Bust," an eight-minute short produced by Goodnight Film, reveals the sexy origins of a statue of the former First Lady planned for display at New York's Museum of Sex.
MINNEAPOLIS, MN -- Vanbar Productions, a Minneapolis-based documentary production company, has won a 2005/2006 Telly Award, one of the electronic media's most prestigious, for outstanding production achievement for its production of "American Indian Homelands: Matters Of Truth, Honor And Dignity - Immemorial."