Foodservice and Restaurants
Home
Foodservice and Restaurants
Restaurant Industry News and Foodservice Industry News
eNewsChannels NEWS: -- Bakers everywhere know the importance of using quality ingredients in their products. Take vanilla beans for example -- their unique flavor can enhance the worlds of both savory and sweet foods. However, according to Native Vanilla, an Orlando-based vanilla provider, vanilla beans can be challenging to find, purchase and have delivered to your door in a timely manner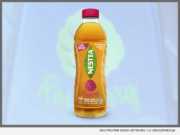 eNewsChannels NEWS: -- Brands Within Reach (BWR) announced today the introduction of a new line of Nestea 17.6 ounce ready-to-drink natural black and green teas offered in four flavors: Black Tea lemon, Black Tea Peach, Green Tea Raspberry, Green Tea Lime and Mint.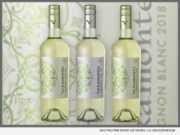 eNewsChannels NEWS: -- Gonzalez Byass has announced the very first ECOCERT(R) certified organic wine for its Casablanca Valley, Chile-based Vinedos Veramonte: the 2018 Sauvignon Blanc. Veramonte is the standard bearer within the Gonzalez Byass umbrella of Chilean labels (which also include Ritual, Primus and Neyen), and this release marks the first of what will eventually become a 100 percent organic/biodynamic stable of all its Chilean wines.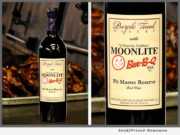 eNewsChannels NEWS: -- Two years in the making and the Moonlite Bar-B-Q Inn is now ready to unveil a new sweet red wine that pairs perfectly with its award-winning barbecue. It's called Pit Master Reserve and it's produced by the most award-winning Kentucky winery too. It'll make you swoon at the moon.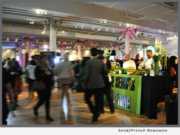 eNewsChannels NEWS: -- This year EMRG's Media Event Planner Expo in New York City has been extended to two days of networking and education for those in the event planning industry. The event will kick off on October 2, 2018 with an educational series at the TKP New York Conference Center followed by a day of meeting with exhibitors on October 3 at the Metropolitan Pavilion.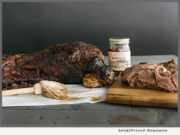 eNewsChannels NEWS: -- The Moonlite Bar-B-Que Inn has been in business for more than 55 years and continues to make headlines in the world of barbecue. While some may sit on their laurels after more than half century, Moonlite Bar-B-Que knows that you always have to be on top of your game.
eNewsChannels NEWS: -- Gordon Brush Mfg Co., Inc. worked with the inventors of the PlateScrape to create an environmentally friendly, revolutionary, new, effective, and simple way to pre-sanitize dirty plates in restaurants, hotels, convention centers, and banquet halls.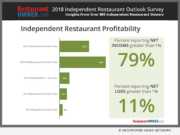 eNewsChannels NEWS: -- RestaurantOwner.com has released the report of their 2018 Independent Restaurant Outlook Survey. The report summarizes input gathered from over 880 independent restaurant owners and operators regarding their 2017 financial performance as well as their 2018 expectations.
eNewsChannels NEWS: (CULVER CITY, Calif.) -- TENTENYU RAMEN on WLA Sawtelle Japantown announced today, to commemorate the grand opening, a "Dice Challenge" event will take place for three days from Friday, March 31 to Sunday, April 2 at Tentenyu Culver City, Calif.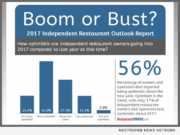 eNewsChannels NEWS: (PHOENIX, Ariz.) -- RestaurantOwner.com released the results of their 2017 Independent Restaurant Outlook Survey. The results summarize input gathered from over 500 independent restaurant owners regarding their restaurant outlook for 2017. The results indicate independent restaurant owners are optimistic about 2017, a theme supported by a majority who plan to grow and invest in their restaurant business in 2017.